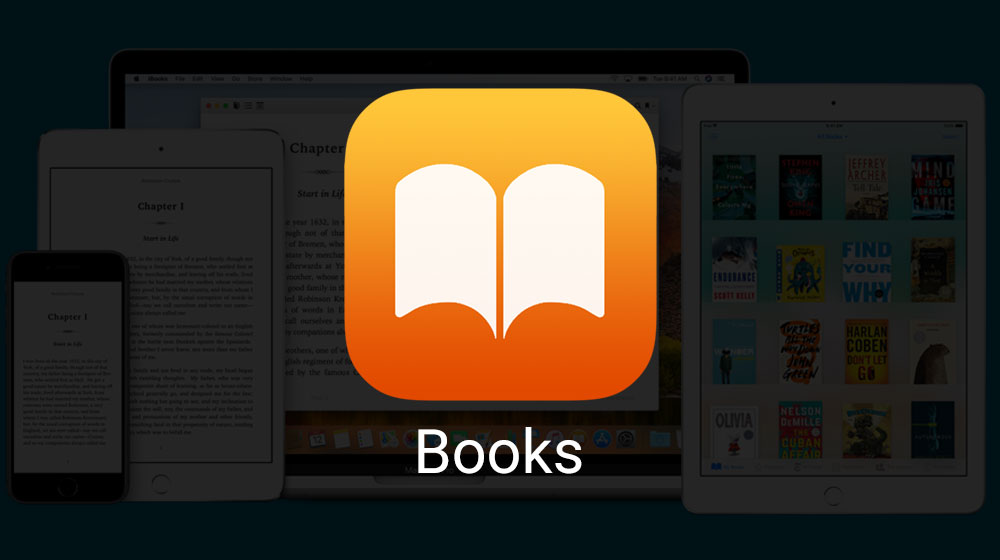 Apple is always working on improvising their products so as to serve users with better experience. For past few months Apple has been working on iBooks. Apple observed that the iBooks available on the iPhones, iPads and Macs are not working accurately and are lacking in having appropriate interface and also the navigation is not satisfactory for the ebook store. Apple worked on these drawbacks and now they have made certain changes with these iBooks.
iBook has now renamed to Books. The first beta version of iOS 11.3 will experience a change by including Books instead of iBooks. Apple is currently working hard on redesigning iBooks app for iPhone and iPad. The conversion of iBooks into Books will have a lot of improvised features in itself. It will be featured with a Reading Now section. This section will highlight the current book you are reading on the display and eliminating the need of scrolling through the entire library in search of the book you were reading. It is quite similar to Apple Podcast app.
Also read:- 'Everyone Can Code', an apple program looks promising in Europe
Apple was indulged in selling audio books in the iTunes store for last few years but opening the music app so as to listen to the audio books made no sense to the users. This is the reason that Apple took a step of shifting audio books to iBooks Store. Apple is working on redesigning the store so as to enhance its look and to give it a new look like that of a new App Store Design. The new Books app design of Apple will include Reading Now section but will also have dedicated audiobook tab.
The market of ebooks is now dominated by Amazon. But now Apple is striving hard to compete with Amazon. For Apple, ebooks was considered to be a major source for revenue generation. But in 2012 US Justice Department banned Apple as they hiked the prices of ebooks. Post this Apple started to focus more on developing updates for Apple Music and App Store. But recently, Apple Team announced that they will now be focusing on Apple Digital's service division where ebooks, Apple Music, Videos and other such services will be focused on.
This app will be visible on your screens by the name Books, Apple would be calling it out as Apple Books to ensure that it follows the naming trends of Apple Music and Apple TV.
However, previous years 2016-17 has seen a downfall in the sales of ebooks when compared to tangible books. It will be great to see the introduction of this newly defined feature of Apple's ebooks services entering the market and also to see if Apple could manage taking away Amazon market share of ebooks.