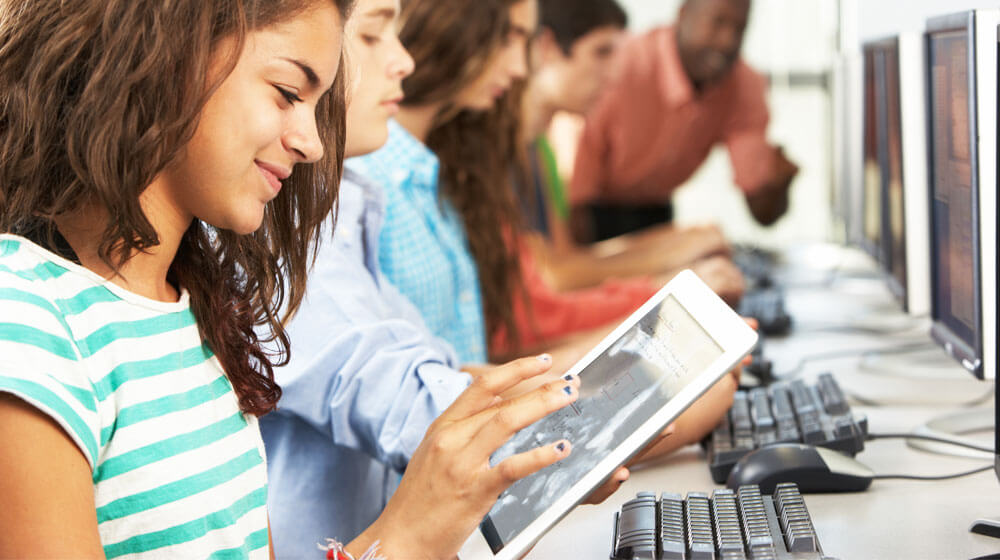 The teachers in the school wish to impart education in the best possible way to the students. But in order to do so, they often have to face lot of hurdles in finding for the right resources to impart education more effectively. To fill these gaps by helping the teachers to meet their teaching expectations, Clever Institution was developed.
Clever is a portal of Education and serves with various educations tools and technology to simplify the educational process. Clever was developed with a motive of bringing improvement in the Educational System. The company is made up of former educators, teachers, and technology professionals with the intention of changing the traditional classrooms concept and bringing in the best innovation. Clever has made it all possible with the use of technology. The people of Clever were well aware that their software can benefit the schools, teachers and students as well, but their biggest challenge was to explore the resources and ways of accessing the technology. Clever made it all possible by developing and introducing new applications.
Also Read :- How to become a Data Scientist
With the help of Clever Portal, teachers and the students can work together in proper co-ordination. Tool of Clever enables them to set their short terms goals and prepare a schedule according to the priorities of fulfilling the goals. Clever researched and analysed that even Parents are in need of progressing report of their child so as to keep a track of their child's performance. Considering this, Clever introduced easy to use progress report on its portal to fulfil the needs and wants of the parents.
Students using Clever are using different apps to learn and you as a teacher need to keep an eye on their Progress in terms of the apps they are using. Clever has found a solution for this too. Teachers set goals for the students which are being checked upon by the students. Students then try achieving those goals. Teachers get to see the progress of the students in each segment with the help of progress charts. This helps them to determine the areas where a student needs to improve or work harder.
Clever Portal has been specifically designed for teachers and students. It gives each one of them a customized experience. Clever Portals enables teachers and parents to know how much time a respective kid has spent on the digital learning programs and also they can get a detailed idea of their progress in respect to the digital program they have been using.
Clever is being implemented and used in more than 60,000 schools in US. More than 300 educational applications are now connected with the Ecosystem. With the objective of replacing bi-semester piece of paper with something more robust, Clever entered the field of Education with an innovation and have been successful in doing so till date.