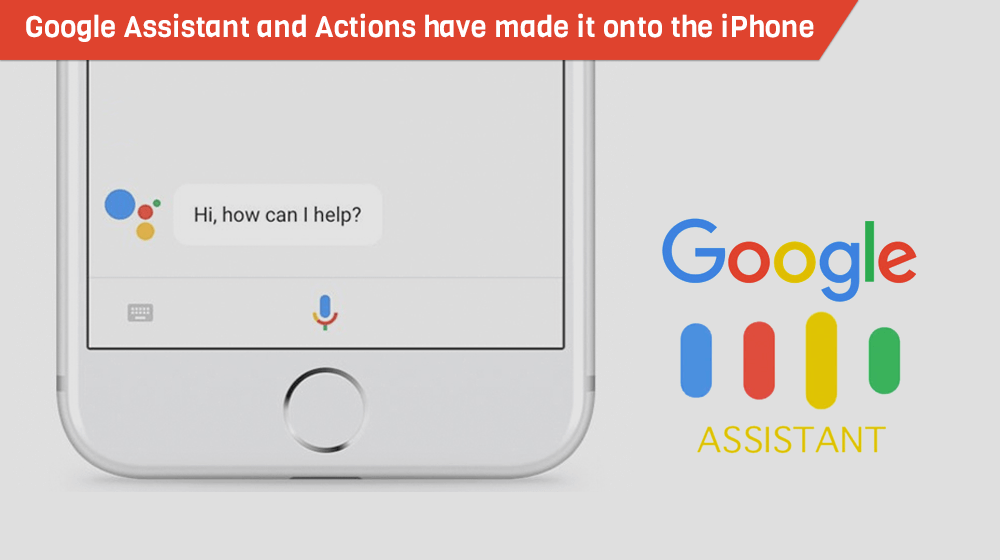 The rumours of Google's Assistant getting over the iPhone users is now turning into the reality. During the I/O developers conference Google has finally made an announcement stating the Voice enables Assistant will be soon accessible in iOS. The Google Assistant has got the capabilities where it is possible to surface the information from Gmail, find videos on YouTube and perform Google Searches too. It is also found to be compatible with a bevy of third- part services. Google's Assistant is now ready for installation from the App Store.
Apple users will now be able to access the third-party actions from Google Home. For instance, the users will now be able to place a custom food delivery from any of the eateries just with the help of their phone and even the home devices. Google has also stated that the Assistant will be available in varied new languages like French, German, Japanese, Portuguese, Brazilian. Soon Google wil be adding Spanish, Italian, Indian, Korean to this list.
By creating the custom Actions for Google Assistant , it will not just be limited to tapping into your Google Apps on your phone, but it will also include controlling connected devices in your house. Google initiated with the launch of the Assistant as a built in feature of Pixel phones but is soon expected to reach all the Android Devices.
The Assistant will be able to send messages or even play music but due to lack of full system access, it will not be able to compete with the Siri and will also now allow users to set alarms or replacing Siri with the use of Home Button.
Google Assistant for iPhone is considered to be at an advantage at voice-enabled assistant as it is better in accurately understanding all the queries pertaining to the conversations and then contextualizing these requests based on the previous information.
Google has also announced the Assistant to be launched for the Android TV added to which they are under the process of launching a new Google assistant launcher interface which will be used for the Smart TV platforms.