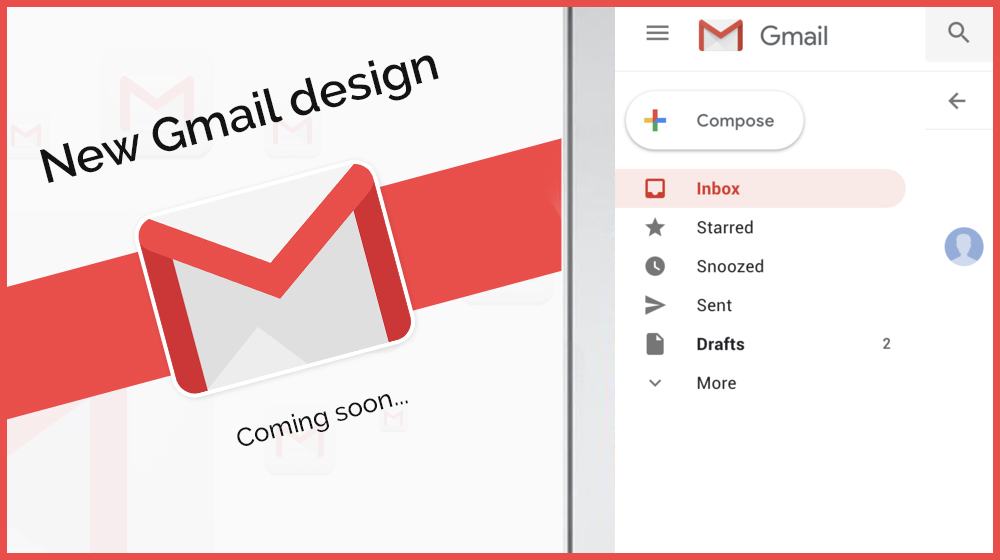 Google is considered to be the giant of technology world. Google is now trying their hands on redesigning its Gmail web interface and is almost done with the work. Google is expected to launch the newly designed Web Interface very soon.
The company has stated that new Gmail will be featuring lot of attractive changes and features. All these changes will be made to all the accounts including the regular ones. Google has committed that the newly designed Gmail web will undergo drastic changes in terms of appearance especially and will give a fresh and a complete new look to all the users.
Also, some of the very attractive features of new Gmail will be Smart Reply, offline support and ability to snooze the emails so as to avoid reappearance of those emails in your inbox which will automatically keep your inbox clean; you will get an access to the Google Calendar directly from the Gmail Interface.
Google make the G Suite customers aware that they have been working on redesigning by sending them an email. Google is not leaking out the exact look of newly designed Gmail, but company has launched new design for Google Calendar which has been updated with various new icons, change in the colors and much clear event boxes. In the year 2014, Google redesigned Gmail for one of its separate inbox app, but they ensured to use the original Gmail version for its web till date.
As per assumptions and some news, the redesigned Gmail will be made available in coming weeks. Google is still working on it and is testing various Chrome extensions so as to ensure that new Gmail will give a satisfactory and compatible for all the users to understand it well and use it easily.
Also Read: Google Analytics Introduces New 'Audiences' Report
This new design will let you store your emails on your computer for offline access. With advancement Google will now be using standard web technologies which will be helpful in allowing your browser to save data. Google is expected to share the screenshots of newly designed Gmail soon and this is the first time when all of us will be experiencing the changes in the Gmail's web interface.
Google also stated that this new update in Gmail might as well affect the popular browser add ons for Gmail. The users of G Suite customers and all the regular Gmail users will now get an option of selecting the new Early Adopter Program through which they can access new Gmail as and when needed. Google lastly mentioned they are working on some of their major updates to Gmail and soon they will be all set to launch it in the market.
Latest Google news:-
Google Assistant and Actions have made it onto the iPhone
Google experiments in local news with an app called Bulletin
Google Deletes 20 apps that spied on users from its Play Store
Google will start considering "Page speed" as a factor for mobile search ranking
Google launches augmented reality app ARCore for Androi