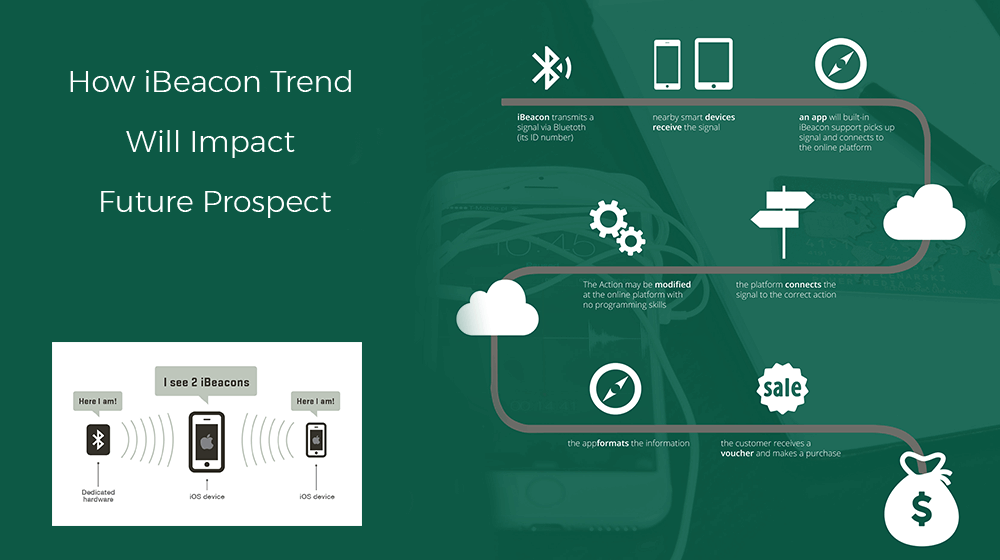 The trending technology never fails to surprise the business world. iBeacon is featured with an ability which has enabled delivery of customised messages on the right time. To let the consumer and the dealer interact, the very first iBeacon version was introduced by Apple and was developed in a way which makes it workable on Bluetooth. To our surprise, the popularity of beacon-based technology has aided with solutions to more than 19 industry verticals. With rapid growth and development, the customers are willing to adopt the same. The introduction of iBeacon technology benefited the world with growth and development, playing a significant role in the IoT infrastructure all across the globe. ABI research concluded that deployment of 400 million beacons based services will take place by 2020.
Let's now see how beacon trend will impact the future prospect:
► Utilization of Retail to Master Beacon
Beacons are considered to be the source of engaging the customers in most effective way. With the presence of Retail Space in the prevailing situations, retailers are finding it difficult to connect directly with the customers. Top investors have already involves themselves in the beacon project by investing in the projects. As per the research, it has been estimated that in coming 5 years more than 70% of the retail companies is expected to use to beacon based solutions.
► Challenges put down by the Industry Trends
The world is now moving towards technology which is leading all of us into a Digital World. With this we have many solution providers of Beacons. With the availability of solution providers, many industries have now got the confidence to adopt Proximity solutions based on the beacon and have tremendously increased the demand of Proximity Solutions.
► Consideration of Proximity Solutions
Customers have now started accepting the new trend beacon technology one of which is Proximity Solutions which has made it easier to accumulate their location and personal information. As per research conducted beacon technology has created its impact on 91 % men and 76 % women. With the acceptance of Beacon technology on an average 22% of the clients have agreed on sharing their data benefit themselves with personalised, engaging and timely customer services. 52 % of the users have opted for beacons considering it to be a significant part of the Push Notifications.
► Increased Future Demand
Beacon Technology is expected to take control over the entire market serving the areas of beacon investment and the deployments too. Many of the companies are now moving them towards the Beacon Technology with the acceptance of proximity sensor in the market is due to its future potential.