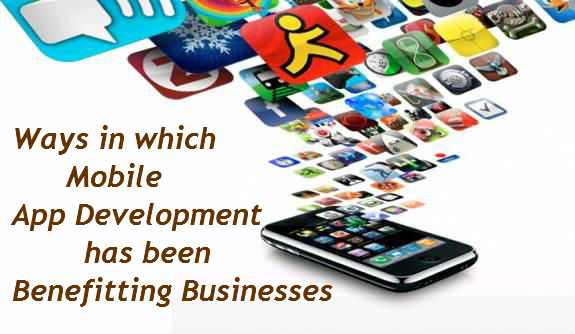 The use of mobile phones has invaded literally every aspect of our day to day lives. Whether it is our private lives or business pursuits, the effects of mobile technology development can be traced everywhere. In fact, we have now smartphones in our pockets that combine the benefits of phones and computers and allow us to handle all sorts of challenges such as answering technical questions and navigating through a cityscape. With the increasing popularity of these devices, mobile application development is fast becoming a major priority for all business and commercial ventures because of the benefits it can bring to the management.
Focusing on mobile app development can help you to promote your brand among prospective clients and help you to reach out to a huge number of existing customers with minimum time, effort and expenditure. Nowadays, you can have custom-made mobile apps that are ideally suited for medium and small businesses to regularly keep their domestic and international clients updated about the latest in upcoming events, sales promotions and much more.
Innovative mobile apps can help businessmen to retain existing customers and develop a wider customer base. Due to such usefulness, mobile app development proves to be a much better alternative to the conventional method of sending e-mail messages, which will require you to devote much more time and effort without any assurance whether the intended individual has gone through the sent mail or not.
A number of useful applications can get you to communicate instantly with your customer and get valuable details and acknowledgement from them. It also allows you to create a personal rapport with your clients and customers, which enables you to understand their needs better, facilitate customer satisfaction, and built up professional relations for many years to come.
Through online markets like Google Play, Apple App Store, Blackberry and Symbian, mobile phone apps can help you to reach out to markets that are placed far and wide. It will also allow you to take the advantage of social networking sites like Facebook and Twitter and further promote your goods and services.
Besides communicating important information to customers, app development allows you to get the best of other innovative features such as GPS coupons, push notifications and analysis of applications. They can help you to reach out to your clients within the shortest time possible and get instant replies and updates, which can assist you in coming up with optimum marketing strategies.
Business houses like restaurants, bars, law firms, realtors and non-profit organizations can benefit greatly through effective mobile app development. It is for this reason that more and more large and small companies are investing their time and money in coming up with the best mobile apps, as they understand that this technology is here to stay and will pave the way for a better tomorrow.