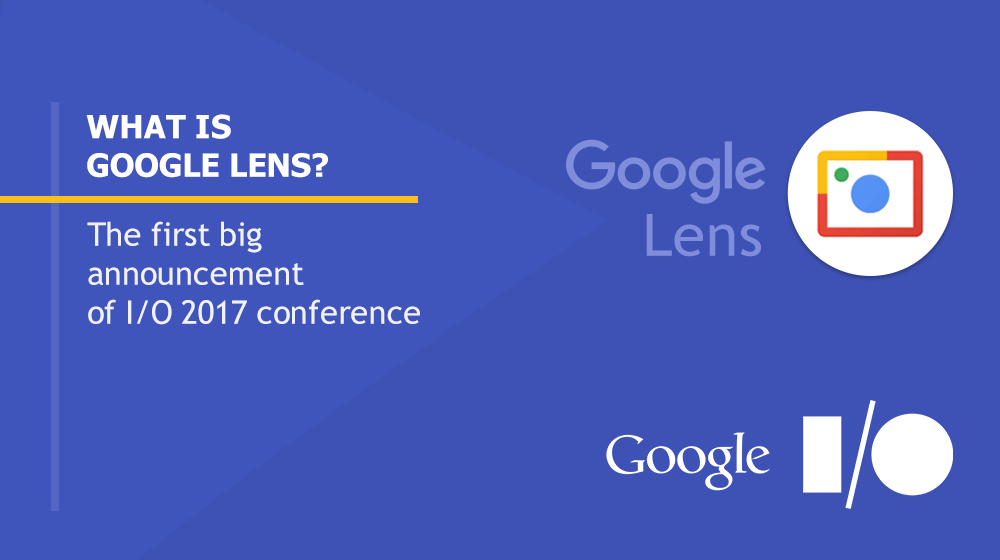 Google has left everyone in an amazement added with a little of excitement in the last annual Google I/O developer conference by making an announcement of the launch of new AI photography technology named as Google Lens. The conference was held at the Shoreline Amphitheatre in the Mountain view California where the Google CEO Sunder Pichai himself made this announcement of Google Lens followed by the preview of the new software.
Google Lens uses the camera of your smart phone and deep machine learning in order to detect the object but the best point is, it not only detects the object but it also understands what is being detected based on which it serves with the actions on what is being seen.
A similar super powered version of Google which is quite similar to Samsung's Bixby Vision newly launched on the Galaxy S8. Google Lens is called to be the company's latest AI initiative and is called to be an intelligent photo recognition technology.
Google Lens enables the users to pinpoint one specific object and ask the Google Assistant about what object is being pointed to which Google Assistant responds on the suggestion based on the object pointed. If you are pointing the Lens on a flower, Google Assistant will tell you which flower it is and not only this, it will also give you brief details of all the nearby florists. Google lens has got the capacity of recognising even the clubs, cafes, restaurants and what not. All the details pertaining to the respective place like address, opening times etc will be shown in the pop-up window. Google Lens will even work with the photos Google lens helps in the identification of building and landmarks displaying the right directions to reach the place along with all other details of the place.
One more example for Google Lens is based on the use of it in Cinemas. When you tap to the Google Lens within Google Assistant point the camera towards the show times of a movie you will witness the display of varied options including book your tickets, adding events to your calendar. Facilitating such easy approach without the use of hands has made everyone excited on using this feature of Google.
To give a better clarity, Pichai during the Conference even clarified that pointing the Google Lens at a Wifi Password followed by snapshotting the same Google Lens will directly connect you to the internet. Google Lens accompanied with Google Assistant is soon to be launched. Google Lens is expected to be launched as a part of Google's Assistant to all the Android users. The users of Pixel are expected to get an early preview of the Google Lens, but the reach of it to other users is not yet sure.