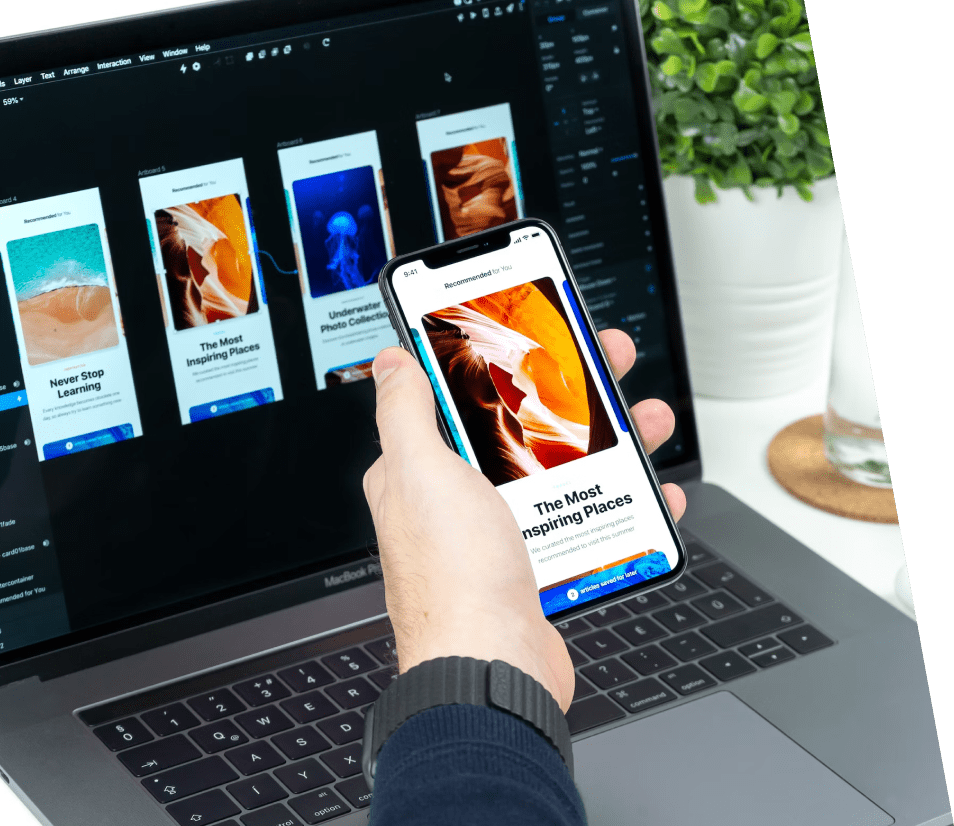 UI/UX Design

Services Company
Welcome to WeeTech Solution, the ultimate destination for outstanding UI/UX design services. We firmly believe that exceptional UI/UX design is the cornerstone of successful digital experiences. In today's fast-paced and competitive digital landscape, your website or application must excel in both UI and UX. It's not enough for it to merely look good; it should engage, delight, and convert users seamlessly. That's precisely where our UI/UX design services come into play.
At WeeTech Solution, we don't just talk about UI/UX; we live and breathe it. Our UI/UX design services are meticulously crafted to ensure that your digital presence not only stands out but also excels in usability and aesthetics. We understand the power of UI/UX in transforming your online presence, and as the best UI/UX design company, we are committed to delivering excellence that goes beyond your expectations.
So, if you're in search of a UI/UX design company that prioritizes user-centric design and delivers top-notch UI/UX design services, look no further. Join us on the journey of UI/UX excellence and let's create digital experiences that leave a lasting impact.
UI Design Services For
Website Development
When it comes to website development, the significance of impeccable UI/UX design cannot be overstated. At weetechsolution, we specialize in providing tailored UI/UX design services that are meticulously crafted to complement your website development projects. Our expert team of designers collaborates closely with our web development experts to ensure that every aspect of your site, from its visual appeal to its functionality, aligns seamlessly with the principles of outstanding user interface and user experience design.
Whether you're embarking on a new website development endeavor or seeking to enhance an existing one, our UI/UX design services are your trusted companion on the path to creating websites that not only look great but also deliver superior user experiences.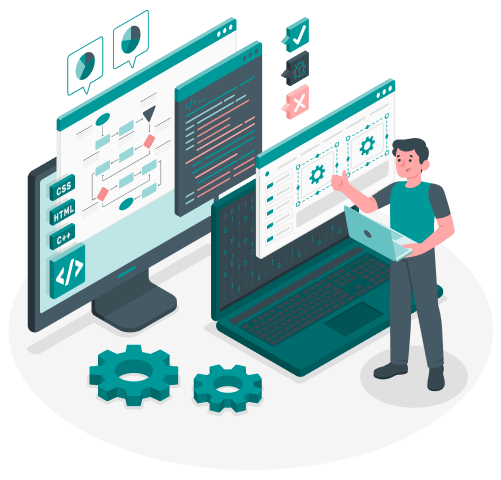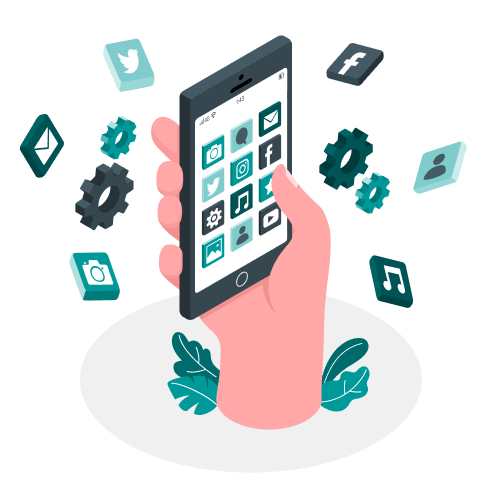 UI Design Services For
Mobile Application
Mobile development demands top-notch UI/UX design, and that's precisely what our UI/UX design services are all about. At weetechsolution, we specialize in crafting UI/UX design solutions tailored exclusively for mobile apps. Our dedicated team of designers collaborates closely with our mobile development experts to ensure your apps not only showcase stunning visual design but also offer a user-friendly and engaging experience.
Whether you're embarking on a new mobile project or refining an existing one, our UI/UX design services are your key to creating mobile apps that stand out and delight users.
Join us in creating something extraordinary!
Begin by saying hello.
Our unwavering dedication revolves around your needs, ensuring you receive top-notch service and a remarkable adventure awaits.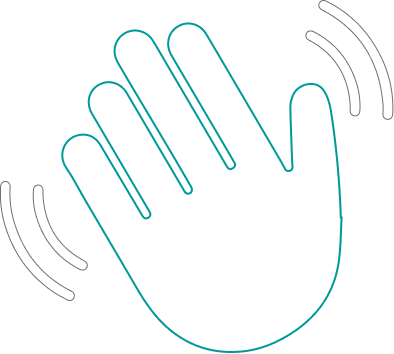 Proven Expertise In Using
Design Tools
Our team wields expertise in top design tools, such as Adobe XD, Sketch, and Figma, ensuring your UI/UX visions come to life seamlessly.
Our UI/UX design process blends creativity and research to craft seamless digital experiences that captivate and convert users.
Research and Strategy
We conduct a thorough examination of your business requirements, including competitive analysis, to formulate a strategic roadmap while defining the design's aesthetic objectives.
Information Architecture
We focus on usability in all of our UI/UX design and development services. We create design elements that are intuitive and easy to use, so that users can easily achieve their goals.
Wireframe and Prototype
Our wireframes and prototypes are rigorous and user-friendly, helping us to ensure that our designs meet the needs of our users.
Visual Design
We design our interfaces with the user in mind, understanding their needs, wants, and expectations.
UI Development
We bring your vision to life by creating a user interface that is both aesthetically pleasing and easy to use.
Usability Testing
We meticulously assess user interactions to optimize your design for an exceptional and user-friendly experience.
Our
Design Services

Include
Our comprehensive design services encompass UI/UX, web, mobile, and graphic design, tailored to enhance user experiences and boost your brand's visual appeal.
Advantages

of UI/UX design
01
User-Centered Design
Our approach revolves around you and your users. We study your audience closely to figure out what they want and need. This way, we create designs that are not only easy to use but also make people happy and keep them coming back for more.
02
Aligning with Your Business Objectives
Our UI/UX design services are more than just visually appealing; they're strategically aligned with your business goals. We consider conversion rates, user engagement, and customer retention to create interfaces that both look stunning and drive business growth.
03
Smooth User Interaction
With our UI/UX design services, we craft information architecture, logical layouts, and clear visual hierarchies. This results in smooth navigation and intuitive interactions, reducing friction and amplifying engagement for your users.
04
Boosted Conversions and ROI
Our focus is on increasing conversions and ensuring a positive return on investment. We achieve this through persuasive elements, effective calls to action, and intuitive user flows, guiding users toward the actions you desire.
05
Sustainable Progress
Our journey of improvement never ceases. Through iterative processes, rigorous testing, in-depth analytics, and careful feedback analysis, we identify areas for enhancement. This guarantees an ever-evolving design that consistently aligns with user expectations and keeps pace with industry trends.
06
Turning Ideas into Exceptional Solutions
At WeeTech Solution, we transform ideas into exceptional solutions. Collaborating closely with our clients, we craft engaging designs that drive conversions and give you a competitive edge.
At WeeTech Solution, we are a leading UI/UX design company with a proven track record in creating user-centric interfaces. Our team of skilled designers specializes in crafting intuitive and visually appealing UI/UX designs tailored to your unique needs.
UI/UX design is critical for creating a positive user experience. A well-designed interface not only enhances user satisfaction but also boosts engagement and conversion rates. Our
UI/UX design services
are aimed at maximizing the usability and aesthetics of your digital products.
WeeTech Solution caters to a wide range of industries, including e-commerce, healthcare, finance, education, and more. Our versatile team can adapt our UI/UX design expertise to meet the unique requirements of your industry.
Our UI/UX design process begins with a thorough understanding of your business goals and user needs. We then proceed with wireframing, prototyping, and user testing to ensure a seamless user experience. We collaborate closely with you throughout the project to make sure your vision is realized.
WeeTech Solution stands out due to its commitment to excellence, creativity, and client satisfaction. Our designers are not just experts in aesthetics but also understand the importance of usability and functionality. We strive to deliver UI/UX designs that not only look great but also perform exceptionally well, driving your business forward.