Quality Assurance & Software Testing
We analyze your business prerequisites in details and develop specific application matching up with client requirement.
Software
Quality Assurance (QA)

Services
WeeTech Solution is the best QA service in India. We offer a comprehensive range of QA services to help you ensure the quality of your software products. Our team of experienced QA engineers has a deep understanding of software development and testing methodologies. We use a variety of tools and techniques to find and fix defects, ensuring that your products meet your quality standards.
We believe that quality is essential for success in the software industry. That's why we offer our QA services to businesses of all sizes, from startups to enterprises. We are committed to providing our clients with the highest quality QA services at a competitive price. We also offer a variety of consulting services to help you improve your software development process.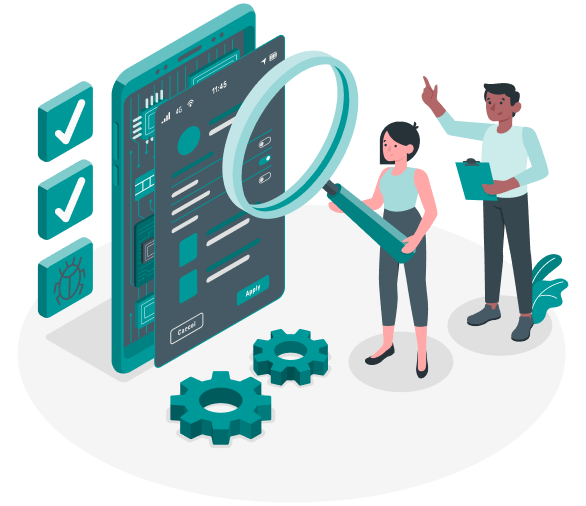 Quality Assurance
Services
Embedded Software Testing
Embedded software testing verifies the inner workings of devices, ensuring they function without errors to prevent malfunctions and issues.
Mobile Application Testing
Guaranteeing mobile apps meet high-quality standards, providing users with a smooth and enjoyable experience.
Desktop and Web Application Testing
Testing desktop and web applications to ensure they work flawlessly, are user-friendly, and meet quality standards for a smooth user experience.
IoT Testing
IoT testing makes sure all your smart devices work well together, making your life easier with automation and convenience.
Manual Testing
Manual testing involves humans carefully checking software, simulating user actions to find and fix issues, ensuring it functions correctly.
Quality Assurance Excellence for Your Software Needs
Got questions or need quality assurance for your software? Contact WeeTech Solution today and let us ensure your software's excellence.
Consult our experts
Requirement Analysis
Requirements analysis and find the gaps/questionnaire
Discover the application under test
Knowledge transfer sessions from clients and discussions on requirements gaps/questionnaire
Identify the Metrics to be captured.
Discover the communication between client and us
Test Planning
Build test plan document
Build test strategy document
Identify the Scope of the requirements
Identify the resources with skill sets
Prepare the testing estimations and timelines
Explore application for functional knowledge
Build Traceability Matrix for Requirements coverage
Test Design & Development
Document the test scenarios
Document the test cases with detailed steps
Test case reviews for completeness and correctness
Prioritize the test cases and identify the regression test cases for automation suite
Update the Traceability matrix by mapping test case to requirements
Test Environment Setup
Set up the testing environment
Create and configure the test data
Perform the smoke test
Test Execution
Manual and regression test case execution
Log defects into defect management tool
Bug triage meetings with business and development teams
Update the Traceability matrix
Test Reporting
Prepare test summary reports
Review and publish the test reports
Prepare test metrics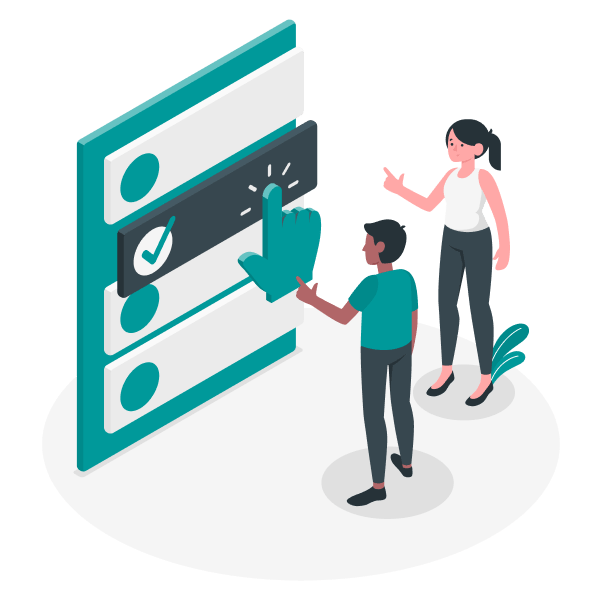 Expertise
We bring years of industry-leading experience to solve your questions.
Personalized Solutions
Tailored answers that match your unique needs and objectives.
Cutting-Edge Technology
We harness the latest tools to provide accurate and timely responses.
24/7 Support
We're here round the clock to ensure your queries never go unanswered.
Comprehensive Knowledge
Deep and wide-ranging expertise across various domains.
Data Security
We prioritize the confidentiality and protection of your information.
QA service is a process that ensures your software meets quality standards and functions flawlessly. WeeTech Solution specializes in this.
QA Service ensures your software is reliable, error-free, and meets user expectations, enhancing user satisfaction and trust.
WeeTech Solution employs a comprehensive testing approach, including manual and automated testing, to identify and resolve issues.
Yes, we offer QA services for web and mobile applications, tailoring our approach to your specific needs.
We conduct functional testing, performance testing, security testing, and more to ensure comprehensive quality checks.
The timeline varies based on project complexity, but we prioritize efficient testing without compromising quality.
WeeTech Solution offers cost-effective QA services and works to ensure your project stays within budget.
We prioritize data security and adhere to strict confidentiality measures to protect your information.
Obtain further information by
making contact

with our experienced IT staff.

Contact to require a detailed analysis and assessment of your plan.

Reach out now!