Product Prototyping Services
Product Prototyping

Development Services
Since 2012, WeeTech Solution has held a prominent position in the software development industry, known for providing exceptional product prototyping services. Our journey began with a vision to drive digital transformation across global businesses by delivering best-in-class product prototypes.
Our prototype development teams consist of expert developers and designers renowned for crafting swift, functional, and captivating product prototypes characterized by unparalleled quality and skill. We not only manage the entire product design process and functionality but also offer a comprehensive product development package, encompassing product research and analysis, planning, testing, and implementation, effectively mitigating the risk of failure in our comprehensive product prototyping services.
Our highly skilled resource pool guides you in grasping the product concept, mitigating risks, removing bottlenecks, and collaboratively assembling a fully functional prototype for your end product.
Our prototype development also includes a Proof of Concept (POC) exercise, validating your idea to ensure its conversion into a viable, functional, and sustainable solution. Our range of product prototyping approaches includes functional prototypes, alpha and beta testing, interface design, clickable wireframes, and more, providing our clients with a comprehensive overview of their final product.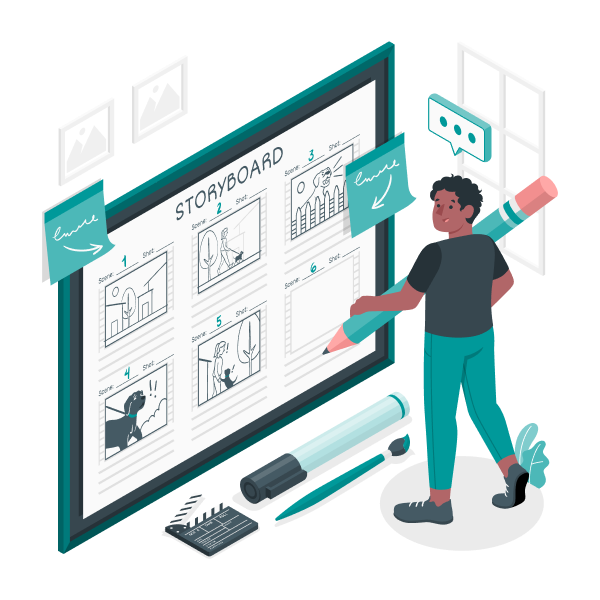 Our Prototyping
Process
We follow a systematic, gradual process for our product prototyping services.
1
Requirement Gathering
Business Needs, Objective Clarification, Technical Specifications
2
Research & Analysis
Market Investigation, Audience Focus, Rival Examination, Record-Keeping
3
Wireframing & Design
Planning the Journey, Drafting the Design, Sketching the Framework
4
Initial Prototype
Blueprint, Interactive Model, Minimal Viable Product (MVP), Integrating Features
5
Testing
Performance Testing, Ensuring Quality, Problem Solving
6
Feedback and Iteration
Client Input, User Input, Surveillance, Enhancements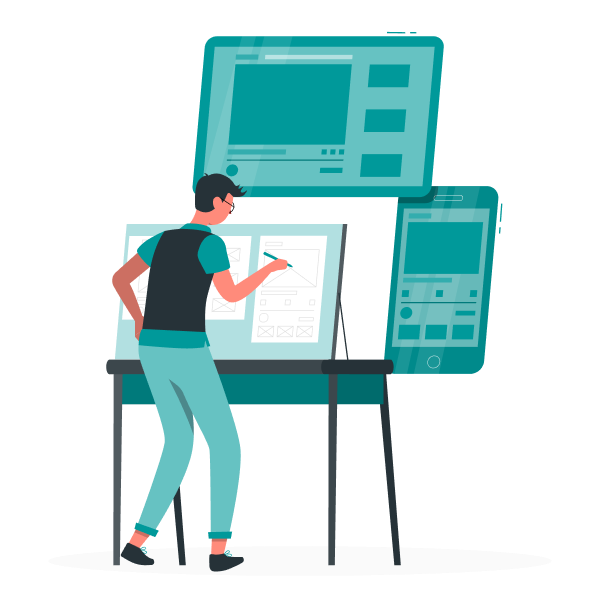 Why should you create a prototype for your product invention idea
Creating a prototype for your product invention idea offers a wide range of advantages, and there are multiple motives for inventors or businesses like yours to commit to this pivotal phase in the design process.
Whether you wish to assess a design before moving forward, advance your product's development, need a functional prototype for crowdfunding, or are prepared to present your invention concept to potential investors, prototyping your invention idea will have a significant impact on your project. It enables you to fine-tune your concept while also providing a competitive advantage.
Advantages

of Product Prototyping
Expertise and Experience
Your prototyping team is likely to have a wealth of experience and expertise in the field, ensuring that prototypes are developed with precision and efficiency.
Quality Prototypes
Clients can expect high-quality prototypes that accurately represent their product or concept, helping to identify and address potential issues early in the development process.
Efficient Development
Prototyping services streamline the product development cycle by quickly creating and testing prototypes, reducing the time and cost associated with rework and revisions.
Risk Mitigation
Prototypes allow for thorough testing and validation of concepts, reducing the risk of product failures or costly design flaws in later stages.
Cost Savings
Identifying and resolving design flaws during the prototyping phase is typically more cost-effective than making changes during full-scale production.
Visualization
Prototypes provide a tangible representation of a concept, making it easier for stakeholders and investors to understand and support the project.
Iterative Development
Prototyping allows for iterative design and development, enabling continuous improvements based on feedback and insights.
Customization
Prototyping services can be tailored to meet the specific needs of a project, whether it involves physical product prototypes, software UI/UX prototypes, or other types of prototypes.
Cross-Functional Collaboration
Prototyping teams often consist of experts from various fields, promoting collaboration and multidisciplinary problem-solving.
Figures and Facts
Our Expertise in Crafting Outstanding Mobile Apps reflects years of experience and a strong track record of success, ensuring your project's excellence.
WeeTech Solution specializes in designing and developing innovative and user-friendly products across various industries.
WeeTech Solution offers comprehensive
prototyping services
, including concept development, design, and functional prototypes to bring your idea to life.
WeeTech Solution serves a wide range of industries, including healthcare, IoT, e-commerce, automotive, and more.
Project timelines can vary based on complexity, but we strive for efficient delivery. We'll provide a detailed timeline during project discussions.
Yes, we can provide a portfolio showcasing our past projects to give you a sense of our capabilities.
We take data security seriously and sign non-disclosure agreements (NDAs) to safeguard your intellectual property throughout the project.
Pricing varies depending on project requirements. We offer competitive rates and can provide a customized quote after understanding your needs.