Hire Dedicated

Weetech Developers
When it comes to turning your tech dreams into reality, one crucial decision can make all the difference: choosing the right development team. At Weetech, we understand the significance of this choice. That's why we offer a compelling array of benefits when you decide to hire developers from our accomplished team.
Our dedicated developers possess the skills and expertise needed to bring your projects to life. Whether you're seeking web development, mobile app creation, or software solutions, choosing to hire developers from Weetech means selecting a partner with a proven track record of delivering exceptional results.
We'll delve into the numerous advantages of choosing to hire developers from Weetech. Explore how our expert team can elevate your projects, save you time and money, and provide you with scalable solutions tailored to your unique needs. Discover why our commitment to quality, transparent communication, and long-term partnership approach set us apart in the world of hire developers services.
Start a project with us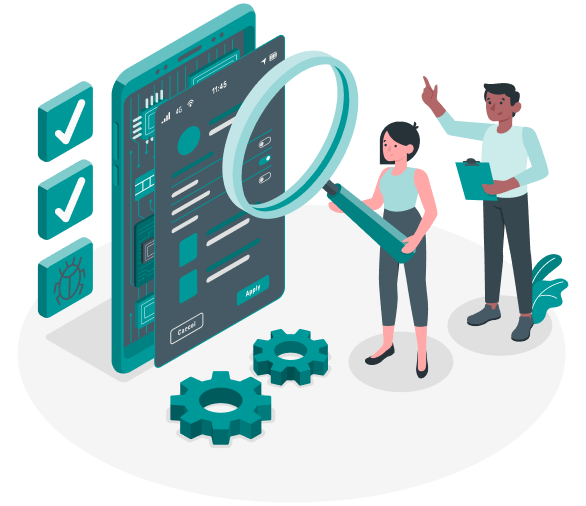 Hire Dedicated
Developers in India
Hire Full-Stack Developers
Hire MEAN Stack Developers
Hire MARN Stack Developers
Hire LAMP Stack Developers
Hire JAM Stack Developers
Hire NextJS Developers
Hire NuxtJs Developers
Hire NestJs Developers
Hire Front-End Developers
Hire AngularJS Developers
Hire ReactJS Developers
Hire NextJS Developers
Hire Vue.js Developers
Hire TypeScript Developers
Hire Back-End Developers
Hire PHP Developers
Hire Node.js Developers
Hire WordPress Developers
Hire Python Developers
Hire NodeJS Developers
Hire ExpressJS Developers
Hire LoopBook Developers
Hire UI/UX Designers
Hire Graphics Designers
Hire Website Designers
Hire Graphics Designers
Hire Mobile App Designers
Hire Mobile App Developers
Hire iOS Developers
Hire Android Developers
Hire Flutter Developers
Hire React Native Developers
Hire QA Engineers
Hire Cloud Engineers
Hire DevOps Engineers
Hire a Dedicated Developer for Maximum Efficiency
Drop us a line and we'll get back to you immediately to schedule a call and discuss your needs personally.
Talk to Our Export
Build Your Team

of Dedicated Developers
with WeeTech Solution
WeeTech Solution, one of India's top IT companies, offers a range of development services across various technologies. Here are compelling reasons why you should consider hiring developers from our talent pool:
Exceptional Developers
We source the finest talents from the market. Our rigorous recruitment process challenges programmers to ensure that you hire the best Indian developers for your project.
Streamlined Process
At WeeTech Solution, hiring developers is a straightforward process. From initial contact to setting up a dedicated team and project commencement, everything is streamlined. The development process kicks off with the signing of a Non-Disclosure Agreement (NDA).
Cutting-Edge Infrastructure
Our state-of-the-art infrastructure empowers our top mobile and web app developers to unleash their full potential. With such a skilled team of dedicated developers supporting you, exceptional results are guaranteed.
Transparency
Our experienced technology consultants and expert mobile and web app developers strictly adhere to milestones and provide transparent reports to clients. You can rely on accurate progress updates.
Comprehensive Solutions
WeeTech Solution offers a 360-degree approach to your needs. We have experts in design, development, and consultation, all under one roof. When you hire dedicated developers from WeeTech Solution, you receive end-to-end solutions for your business.
Versatile Expertise
Our professional mobile and web development programmers possess versatile expertise that sets your product apart. Beyond coding, our developers have a keen eye for design and other critical aspects, ensuring a well-rounded product.
Benefits of Hiring Weetech Developers
Expertise:

Our skilled developers bring years of experience and expertise to your projects.

Custom Solutions:

Tailored development solutions to meet your unique needs and goals.

Efficiency:

Save time and costs by starting your project without the hassle of recruitment.

Scalability:

Flexibility to scale your development team as your project grows.

Quality Assurance:

High-quality, reliable solutions built with industry best practices.

Focus on Your Business:

Free up internal resources to concentrate on core business activities.

Cutting-Edge Tech:

Access the latest technologies and trends in the industry.

Dedicated Support:

Ongoing support and transparent communication throughout your project.

Long-Term Partnership:

We're committed to your success, from concept to maintenance.
Start a project with us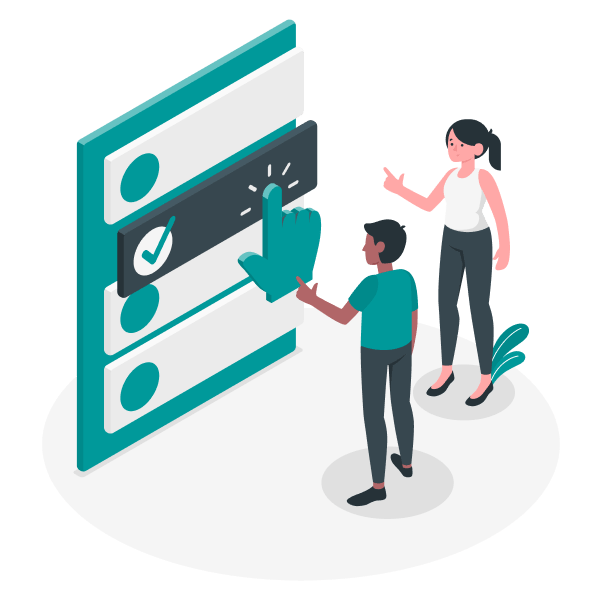 WeeTech Solution is a leading IT solutions provider. We offer a wide range of services, including web and mobile app development, digital marketing, and IT consulting.
Hiring WeeTech developers ensures you have a skilled and focused team working exclusively on your project, leading to faster development and better results.
Our developers are proficient in a variety of technologies, including but not limited to PHP, Python, Java, .NET, and mobile platforms like iOS and Android.
WeeTech developers have a wealth of experience, with many years of working on diverse projects across various industries.
Yes, you can hire WeeTech developers on both part-time and full-time basis, depending on your project's requirements.
Our hiring process is straightforward. You can contact us, discuss your project requirements, interview our developers, and get started.
WeeTech developers can work remotely, providing flexibility and cost savings. However, we also offer on-site options based on your needs.
We take security seriously and implement strict confidentiality measures to protect your project and data throughout the development process.
Our pricing is competitive and tailored to your specific project requirements. We offer flexible pricing models to suit your budget.
We offer post-development support and maintenance services to ensure your project runs smoothly and stays up to date with technology trends.