Mobile App Development Service
We build widely used mobile applications for the major mobile platform such as Android, iOS, Windows, HTML5 Applications.
Mobile App development company in india
Welcome to WeeTech Solution – your trusted company for cutting-edge mobile app development services. Our seasoned experts craft user-friendly apps from your ideas, enhancing engagement and streamlining processes. With a focus on excellence, we offer tailored solutions across industries, staying ahead of app trends for your competitive edge.
What sets us apart? Our client-centric approach. Understanding your uniqueness, we create apps aligned with your business goals. From concept to deployment, we handle it all – iOS, Android, and cross-platform app development. We're not just a technical team, we're invested collaborators, guiding you to app success.
Experience tailored mobile app development services that drive results. Partner with WeeTech Solution for innovation, user satisfaction, and business growth.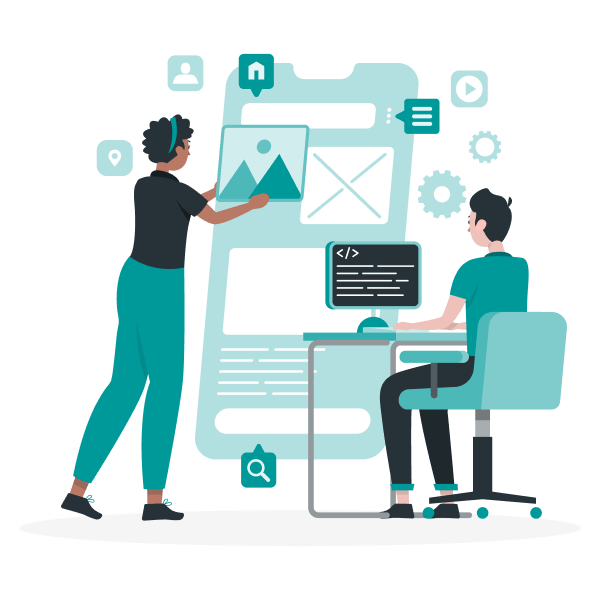 Mobile App
Development Services
Hybrid app development
Our hybrid app development combines the strengths of Android and iOS. We ensure dependable, fully functional hybrid apps, translating your business vision into reality with 100% quality assurance and on-time delivery, guided by a transparent project management approach.
Cross-platform mobile apps
Unlock a wider audience with custom Android and iPhone apps. Our cross-platform development is swift, budget-friendly, and delivers top-notch quality, ensuring your app reaches users quickly.
Technologies

we work with
At WeeTech Solution, we excel in
mobile app development
, leveraging the latest technologies to craft top-notch apps. From native to cross-platform development, our skilled team ensures your app is future-ready. Partner with us to transform your app ideas into reality.
Our Mobile Application
Development Process
WeeTech Solution's way of making mobile apps is like a simple map to success. We help from the idea to the launch, working together and being creative at each step.
1

Analyzing the Requirements

Continuously analyze and refine requirements throughout the project.

2

Wireframing & Designs

Create visual blueprints and design concepts for the app.

3

Development

Transform designs into a fully functional mobile application.

4

Deployment

Deploy the app to the intended platforms, such as app stores.

5

Testing

Thoroughly test the app to ensure it functions flawlessly and meets quality standards.

6

Launch

Make the app available to users and promote its release.

7

Post Launch Support

Provide ongoing support, updates, and maintenance to ensure optimal app performance.
Industries We Serve
WeeTech Solution is your reliable mobile app partner, excelling across industries with precision and innovation. Discover our custom mobile apps shaping success stories in your sector.
Figures and Facts
Our Expertise in Crafting Outstanding Mobile Apps reflects years of experience and a strong track record of success, ensuring your project's excellence.
Choose us for mobile app development expertise. We transform ideas into exceptional apps with a proven track record and a commitment to excellence.
Proven track record of successful app projects.
Expertise in diverse mobile platforms.
Customized solutions for unique business needs.
Data-driven strategies for optimal results.
Client-Centric, Collaborative, and Transparent Approach.
Creative design and user-centric approach.
Transparent and ethical practices.
Dedicated support and collaboration.
Continuous adaptation to industry trends
WeeTech Solution pioneers mobile app development with expertise in React Native and Flutter.
WeeTech Solution delivers secure, scalable, and high-performance mobile apps.
Start a project with us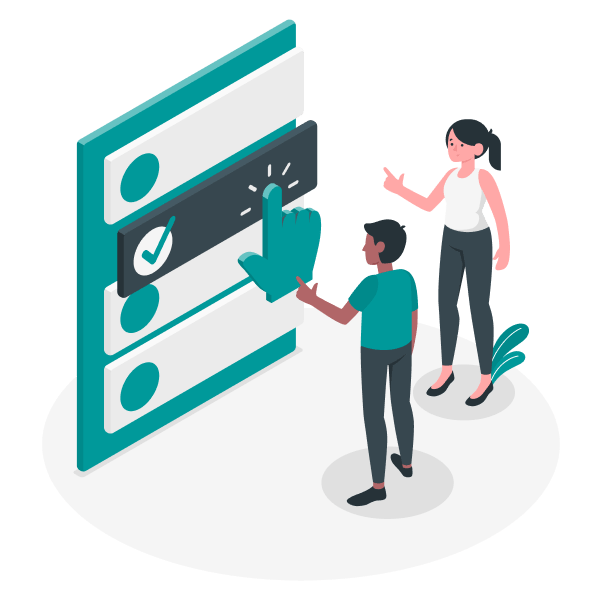 WeeTech Solution brings years of expertise in crafting high-quality, user-centric mobile applications. Our team excels in delivering innovative solutions that align with your business goals, ensuring a seamless user experience and robust performance.
We offer mobile app development services for a range of platforms, including iOS (iPhone and iPad) and Android. We tailor our solutions to suit your target audience and business objectives.
Absolutely! We specialize in both native and hybrid app development. Our experts assess your requirements and recommend the best approach based on factors such as performance, features, and budget.
We believe in transparent collaboration. Your involvement is crucial for the success of the project. We keep you updated throughout the development lifecycle, involving you in key decisions to ensure your vision is realized.
The timeline varies based on the complexity of the app, features required, and the platform. We provide a detailed project plan and timeline at the outset, giving you a clear understanding of the development journey.
Yes, we provide comprehensive post-launch support and maintenance to ensure your app runs smoothly. We address any issues promptly and offer updates to keep your app compatible with evolving technologies.
Security is paramount. We implement stringent security measures to protect user data, including encryption, secure authentication, and adherence to industry best practices for data handling.