In this era of change, only those enterprises that manage to adopt new technologies quicker are able to succeed and this is what defines the power of our enterprise mobility services. We at WeeTech, help you look at enterprise mobility with your customers in mind as this is what helps you serve them speedily and effectually.
We cover all those areas that help you mobilize your business using latest tools and services in the best possible way. In the past decade, mobile devices are much more than a communication tool and we will help you counter all those challenges with ease. Our enterprise mobility services deliver you business value as we are here to make this journey a better one.
Our enterprise mobility services will bring in complete transformation in your business mobilizing your business whilst making you stay connected with customers. Our solutions help you:
WE OFFER ENTERPRISE MOBILITY SERVICES THAT HELPS YOU GET CLOSER TO YOUR CUSTOMERS!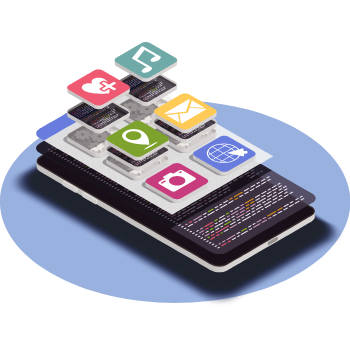 Use all the available real time data to both influence and monetize customer behavior
Make mobility secure and even well integrated with different mobile applications in place
Integrate the business applications to create result driven enterprise systems
BUSINESS VALUES
Realistic picture of the progress
Well-planned workflow and resource management
Defined short and long-term goals
Streamlined processes
Roadmap to achieve goals
Enhanced business impact
Obtain further information by
making contact

with our experienced IT staff.

Contact to require a detailed analysis and assessment of your plan.

Reach out now!