Enhance Android Game Development with WeeTech Solution:
In this modern era of innovations and technology everyone have smartphones. They require different apps regarding various possessions regarding online shopping, social communications, movie tickets and many more. There is one more use that is most emerging and required is the gaming zone. More and more people are getting connected with the android phones because of its applications. This has led to the probability of launching indefinite android phone applications by combining with the development of android apps. The trade of android mobiles is rising at an unparalleled rate. With the uprising development of these phones, there is expanding number of android appliances in business sector and it is clear that no actions can overlook the benefits of development of mobile apps. There are many services and companies which help in the development of android games. One of those is WeeTech Solution which provide the right platform as well as the right direction for the development of gaming zone of android phones.
Services which will enhance the game development of android phones:
We have ios software programmers which help in complimenting the innovative apple phone apps as per the requirement of your business needs.
We have skilled developers who are well trained along with the upholding of many conferences, to keep them updated according to the requirement.
They are well known and have appropriate knowledge while using the latest ios version complimenting it with all its features.
We have the ios developers that have the latest and updated tools and resources added up with the technology which will support people to generate new software.
We modify industry level app development system to generate easy to get yet vital software substitute for the iphone.Our group is experienced and skilled which has connection with Android OS Programmers.
We do various other things for building a good android application for games rather than coding.
We keep maintenance of various assets like static content which is used in coding like bitmaps, colors, design description, user interface strings and more which are needed as per the requirement.
We have best operating system programmers which help in building various applications with excellent tools like SDK, OpenGL, etc
WHY CHOOSE WEETECH FOR ANDROID GAME DEVELOPMENT?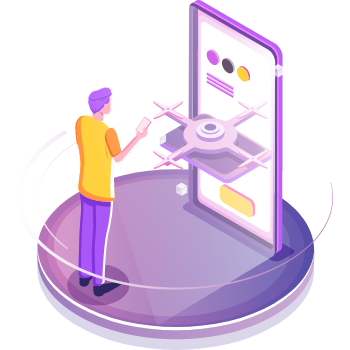 One stop destination
Get games before the deadlines
Cost effective solutions
Hassle free communication
24 X 7 support
Source code security
Uniform look and fee
Interactive games
Other services rather than game development:
Music
Sports
Lifestyle
Books
Finance
Navigation
News
Business…
Even many skilled software engineers face problems because coding a game does not mean only writing game stories but also developing different types of applications because it has its own functions and technologies.
Obtain further information by
making contact

with our experienced IT staff.

Contact to require a detailed analysis and assessment of your plan.

Reach out now!