iPad Game Development can be inhibited with WeeTech Solution
There are conditions when there is a need of developing ipad apps. The right time has come as there are ample numbers of new tools and services launched to speed up quickly. There are various types of services and companies which help in the app development process. One of those is the WeeTech Solution; it offers hi tech app development facilities regarding the development of ios purposes which includes cinematic ample and info centric software.
It also helps in offering the most appropriate ios application backed tools that will help in supporting all kind of platform. Many people trust to work with the exclusive potentials with the ios. The growth of current apple Macintosh ios8 has brought up many attractive and impressive characteristics that may help in supporting new ipads apps with builders to accomplish the business objectives more simply than it was ever before. Due to its new launch the the application would allow ios to exchange data proficiently and also connected with the new and unique apps. With the association of new ios 8, the real holders suggested to get deprive of it above all the feasible boundaries so that you may generate proficient and probable applications.
Our services:
We have ios software programmers which help in complimenting the innovative apple phone apps as per the requirement of your business needs.
We have skilled developers who are well trained along with the upholding of many conferences, to keep them updated according to the requirement.
They are well known and have appropriate knowledge while using the latest ios version complimenting it with all its features.
We have the ios developers that have the latest and updated tools and resources added up with the technology which will support people to generate new software.
We modify industry level app development system to generate easy to get yet vital software substitute for the iphone.
WHY CHOOSE WEETECH FOR IPAD GAME DEVELOPMENT?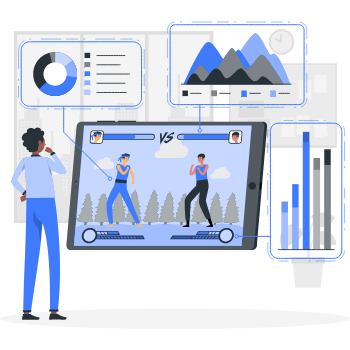 One stop destination
Get games before the deadlines
Cost effective solutions
Hassle free communication
24 X 7 support
Source code security
Uniform look and fee
Interactive games
Obtain further information by
making contact

with our experienced IT staff.

Contact to require a detailed analysis and assessment of your plan.

Reach out now!