WeeTech Solution offers best services for iPhone Game Development
In this modern era one can see majority people have iPhones. They love to keep iPhones because of its captivating features but it has one most attractive feature that is its gaming zone. This feature of a multimedia set has made the users getting the most awesome experience of gaming. This is the reason for the good time of the game developers in developing the iphone games. Although this is not at all easy as it requires good training and skilled work. The game developers need to have a good knowledge of using the device interface as well as screen layout. This task has become happening for the game developers because of the majority iPhone users. There are several steps of game development and after its completion the work of evaluation and inspection starts. This is an important part as several times few issues arise and may affect the applications; so there is a need of resolving the problem before issuing it to the clients. There are many excellent games which are designed by the game developers.
Good quality phone lovers tend to buy apple gadgets from all around, and exceptionally only one piece get directed towards the applications which are based on ios stage. WeeTech Solution is known to be one of the well renowned and recognized ios development company. It is located at Surat, Gujarat in India.
WHY CHOOSE WEETECH FOR IPHONE GAME DEVELOPMENT?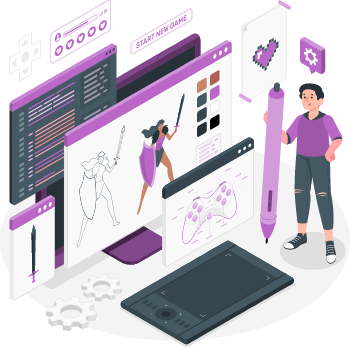 One stop destination
Get games before the deadlines
Cost effective solutions
Hassle free communication
24 X 7 support
Source code security
Uniform look and fee
Interactive games
Obtain further information by
making contact

with our experienced IT staff.

Contact to require a detailed analysis and assessment of your plan.

Reach out now!