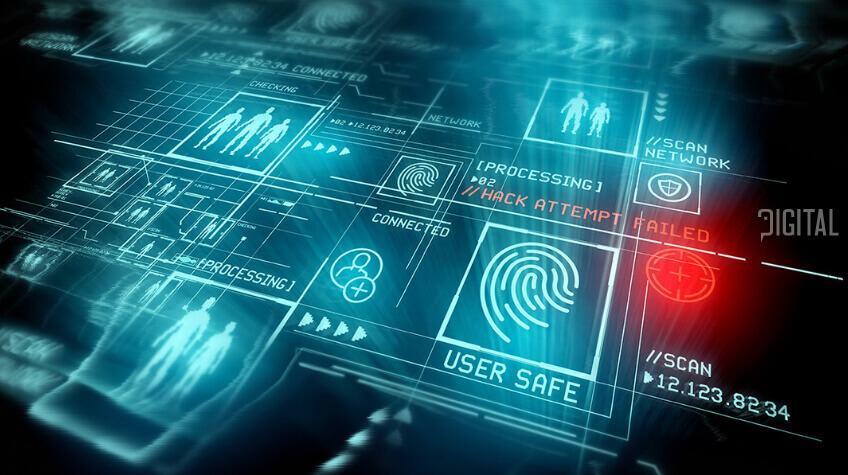 With the evolution in technology, almost every sector has gone digitized. From buying and selling the products to opening bank accounts, every sector is using online systems to save time and minimize human efforts. Where technological advancement came with great opportunities for businesses, has also opened doors for scammers. Customers and companies are facing many problems such as Identity thefts, data breaches, fraudulent transactions, and many more criminal and fraudulent activities. So, businesses are deploying identity verification systems.
The problem does not solve here as, with the verification solutions in place, fraudsters have developed sophisticated strategies to bypass those verifications. This is where biometric identification or biometric recognition comes to the rescue.
Biometric Consent Verification
It is an advanced form of biometrics that includes biometric screening as well as consent verification. The system scans the biometrics of an individual through fingerprinting, iris scanning, or facial recognition along with the handwritten consent of the user for whom verification is going to be done. The consent is provided through a picture or a video in which the user is holding the consent paper.
After that, the biometric security system extracts the information using machine learning and Artificial Intelligence to authenticate that the user is actually who they say they are. This biometric ID verification system provides superior security when compared to the traditional verification solution as it involves both biometrics and the consequent verification of an individual.
How Does it Work?
The first step in facial recognition is to capture the facial features of an individual to create a biometric identity. After that, the user uploads a picture or video of their face and should also be holding a written consent paper. After that OCR (Optical Character Recognition) extracts the details from the document and analyzes the text pattern of the consent document.
Different websites need different types of consent notes from the user. If the consent that a user provides meets the website's requirements, then it is declared verified by the system and this procedure is called consent verification. The biometric user authentication captures the user's facial features and then mapped them as a mathematical formula into the database so that they could be used to verify a particular user in the near future.
Use Cases of Biometric Consent Verification
Online frauds and crimes are increasing day by day perhaps due to the easy accessibility of the account or weak identity verification systems. What fraudsters do, they hack authentic accounts to steal the personal information of the user for illegal transactions or illicit purposes. This not only costs money to the authentic owner of that account but also to the business owners. Whether it's an e-commerce store or a financial institution, to have authentic clients to deal with and run the organization smoothly without any false chargebacks or fraudulent transactions, biometric ID card screening has become a dire need of the industries. It verifies the users with their consent biometrically.
Biometric identity verification becomes a must thing when the company has to deal with bigger firms or even different smaller firms to eliminate any risks that could be posed by the customers or partners. Moreover, biometric security helps businesses to carry out safe as well as secure transactions.
Benefits of Biometric Consent Verification
Biometric consent verification not only helps businesses keep fraudsters at a bay but also improves customer satisfaction. When the customers know their data is secured, they trust the organization and become their potential regular clients. Customer satisfaction is really crucial to building a positive image in the world. Furthermore, biometric consent verification ensures that the business is compliant with the KYC regulations, preventing it from penalties and paying hefty fines.
Final Thoughts
The digital age is in a continuous war between fraudsters and network business owners. As businesses are digitizing, the number of fraudulent and criminal activities is increasing. They are searching for loopholes in verification solutions and are improvising tricks to carry out their illegal activities. Thus, improvising fraud detection techniques is the need of the hour. The biometrics solution will authenticate the end-users before and after the inquiry.
Biometric identity verification technologies are becoming more popular as digital firms seek to improve their security and customer experience. Biometric technology IDV systems are difficult to hack when compared to standard authentication techniques, which is why biometrics use in businesses is high.
Address or document verification solution alone is no more a good option to prevent sophisticated frauds in businesses. A more secure form to verify an individual is through biometric screening. A biometric passport uses biometrics to verify an individual which makes it really hard for the scammers to access their account or steal their personal or sensitive data. Besides verifying the client, biometric recognition also authenticates the consent they have provided and that's how it reduces the possibility of fraud chargebacks.