Acquire highly sustainable solutions of Application Security at WeeTech Solution
A huge bulk of confidential information as well as sensitive data is generally stored in the digitalized applications which essentially require significant amount of security to prevent the risk of threats and intimidation. The digital space of applications has distinctively added significant value in our businesses. However, a huge risk of security threats constantly hinders the smooth operation of these applications. WeeTech Solution, being a reputed firm of IT solutions across the globe also offers premium quality services of application security for our valuable clients to ensure perfect protection of your important and confidential data.
Effective Security
We significantly understand the importance of protection and security from various digital threats. Thus we offer highly reliable and influential measures of security auditing for our clients to protect their applications and software from any kind of malware attack.
Expert Auditors
We possess highly qualified and skilled team of auditors who undergo a complete analysis of your website security from initial level to the advanced level in order to ensure enhanced level of information security. We not only strive to provide you with the best application solutions but also to cater you with highly sustainable solutions of Application security.
MALWARE THREATS CAN LEAD TO: WHAT MALWARE CAN DO TO YOU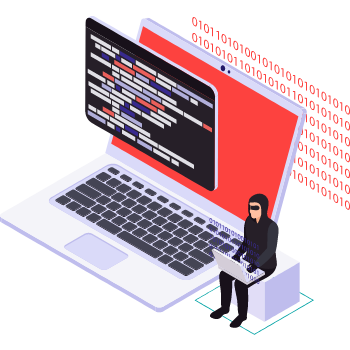 Data loss
Website hacking
Placement of malicious code in the website
Network vulnerability, in case of intranet website
A malfunctioning website is banned from indexing and appears with alerts on Google and other search engines- it means loss of visibility, trust and customers
Obtain further information by
making contact

with our experienced IT staff.

Contact to require a detailed analysis and assessment of your plan.

Reach out now!