Acquire perfect blend of creativity and technology at WeeTech Solution
Design always proves to be an endless account of creativity which combines the distinctive thoughts, imaginations, timelessness and hues of every individual. In fact, creativity is the solitary factor that has influenced every aspect of life from paper age to the age of digitalization. We, at WeeTech Solution distinctively understand the significant importance of creativity along with logic in the realm of digitalization
Creativity at its best
We being a reputed provider of design services significantly believe in the ideology of considering creativity as a continuous process. Whether it is an industrial design or a product design, we provide extremely creative solutions combined with business viability as well as technical feasibility. Our entire team of designing professionals is gifted with inherent skills of creativity and innovation to design extremely unique solutions of software and applications.
Well proven Concepts
We have always been able to come out with innovative solutions of designing through our extra ordinary creativity. We offer extremely meaningful and logical designs for our clients which reflect ultimate combination of technology and creativity with a difference. We have been significantly able to cater the distinctive needs of diverse sectors through our highly functional as well as aesthetic concepts.
OUR BEST DESIGN SERVICES INCLUDES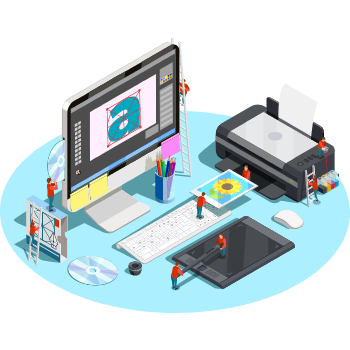 Tool evaluation and management, Automation framework development
Test strategy & services implementation
Test data management & Documentation (User Manuals, Help Text)
Performing Root Cause Analysis for early defect detection practice
Functional testing that includes both manual and automation testing
Regression testing, Integration & System testing and Data Migration testing
Implementation of caching strategy
Load Testing and Stress Testing
Application Security Testing
Compatibility and Usability Testing
Obtain further information by
making contact

with our experienced IT staff.

Contact to require a detailed analysis and assessment of your plan.

Reach out now!