Prefer WeeTech Solution For An Appealing UI/UX Development
Whether it will be your website, online store or offline one a visual appeal is more vital than wonder. In driving an application towards success it needs to focus on user's interest during development process. Along with the appealing visual of an app, it is also required that the app is easy to use otherwise it results as the user perplexed. If the user interface of an application is user-friendly and well-planned then it can lead success easily.
In order to gain more leads the older websites which are developed on the basis of traditional technologies all transforming into newer ones. At WeeTech Solution, we provide numerous services stated below:
HD QUALITY DESIGN FROM PIXEL TO PEOPLE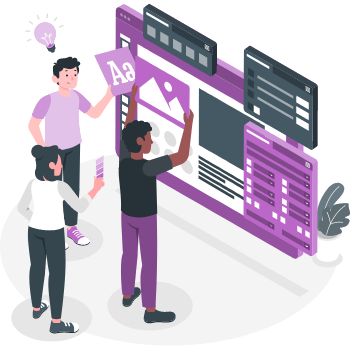 Widget developments with high-end graphics and features.
UI/UX Development for all platforms with interactive functionalities.
Highly responsive, flexible and scalable applications.
Transformation of existing application or website into new technology.
Transformation of flash applications into HTML5 videos.
Obtain further information by
making contact

with our experienced IT staff.

Contact to require a detailed analysis and assessment of your plan.

Reach out now!