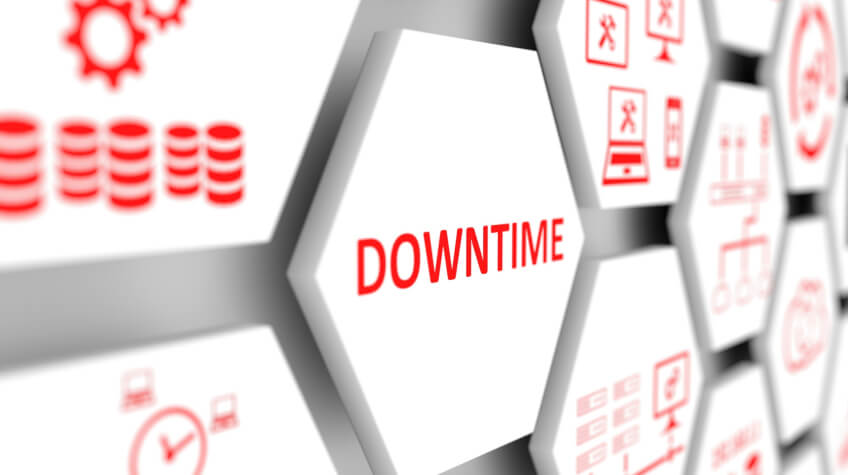 Whether it's caused by hardware failure, ransomware, natural disaster, or cybersecurity breach, unplanned downtime can significantly affect your business operations. Once it happens, it may result in productivity drops and thousands of dollars lost. This is why businesses must know the best ways to prevent downtime.
How you react to unplanned downtime can make a difference in minimizing the consequences. But regardless of the cause, you need to take proper steps to keep downtime to a minimum. To achieve it, read the guide below.
1. Consider Managed Information Technology (IT) Solutions
If your business runs 24/7, you must ensure consistent uptime. Downtime, especially during peak hours, may adversely affect your company, compromising efficiency and productivity. Once you get IT service in Montreal or other similar solutions in your local area, it can help your organization cope and prevent the negative impacts of unplanned downtime during mission-critical tasks. As a result, you can guarantee minimal service interruptions and high uptime.
There are many reasons to consider managed IT solutions, and some of these include the following:
Risk Assessment: It provides insights into your company's risk posture by evaluating your procedures, systems, key assets, controls, and policies. It also mitigates risks when sharing data with third-party vendors and addresses possible emerging threats so you can implement new tech tools to improve security.
Remote Monitoring: Solutions similar to managed IT services in Vancouver WA offer remote monitoring services, which are the continuous tracking of actions and vital systems of your company's IT infrastructure. It determines whether your systems function optimally or your processes are on-track. Remote monitoring also ensures early detection of possible issues, which lessens the cost and risk of unplanned downtime.
Endpoint Protection: With managed IT services, your business can take advantage of endpoint protection. It secures your company's network access points. This is especially beneficial in today's age of Bring Your Own Device (BYOD), enabling employees to work from any place, anytime. Using managed IT services will ensure your organization's network is secure and safe for every user.
There are other reasons to invest in managed IT services. Choose the right managed service provider (MSP) to reap its countless benefits. The best provider can make your organization resilient to unplanned downtime by incorporating the right techniques and tools, allowing your business to grow.
2. Keep Everything Updated
Security patches and updates for hardware, operating systems, and applications are frequently pushed out to block existing vulnerabilities and meet new security threats. Be sure the devices that access your company's network are updated.
If your team members often forget about updates, consider scheduling them and notify everyone about the importance of updating systems. Once you keep using outdated software and hardware, you'll increase the risk of threats and downtime. If you don't want that to happen, constantly update your hardware or systems to ensure your infrastructure components' reliability.
3. Perform Pre-Business System Checks
Before production or operation hours, consider checking your critical business systems. It's an excellent and cost-effective method to ensure your tools and systems are ready for your daily operations requirements. Doing routine checks may also allow you to detect unknown errors or unplanned downtime, providing your IT teams with a head start to resolve such issues immediately.
4. Implement Preventative Maintenance
The primary goal of preventative maintenance is to proactively eliminate or minimize equipment and system failure before it happens. Understanding the cost of downtime for your company will help determine the best preventive maintenance strategy for your operations.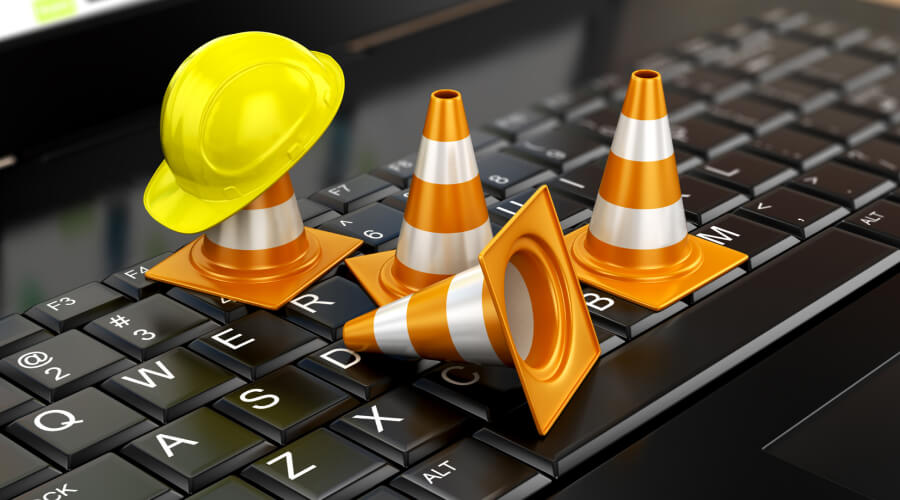 Across organizations and industries, it's essential to have a documented plan for all cybersecurity and safety-related updates and patches. For example, faulty tools and equipment must be replaced or repaired to avoid potential failures that may lead to unplanned downtime and reduced operational efficiency.
There are other preventative maintenance tasks you can consider. Your strategy depends on your specific operational requirements and risk tolerance. For businesses with increased risks and high downtime costs, investing in preventative maintenance can help you save money and other resources without dealing with potential disruptions.
5. Educate Your Workforce
A leak that causes your business to close for a day or a temporary network crash for a few hours may seem minor. But these may result in downtime, which costs more than you think, affecting your company's bottom line. While the cost of downtime varies depending on some factors, it's still a price you don't want to pay if at all possible.
One of the ways to minimize unplanned downtime is to train your workforce so they're prepared and knowledgeable about the right steps to respond to various emergencies. It's possible to prevent prolonged downtime by investing in employee preparedness training, which must cover the following:
Continuity Plan: You should get your operations running again as early as possible after an unplanned downtime. It begins by creating a business continuity plan. But it doesn't end there. Your team members must know about it and be familiar with the details. To train your employees properly, start by holding a preparedness discussion.
Communication: During disruptions, it's essential to establish lines of communication to be used. Setting up an emergency notification system before downtime allows for a seamless exchange of information. You can also quickly notify everyone about the issues and let them know the actions they should take. Keeping your teams informed and connected during disruptions can help limit your company's losses.
Data Recovery And Backup: You should ensure your employees understand the importance of data recovery and backup plans. During downtime, data loss may happen. This is why you should properly train your workforce about data protection by following a regular backup schedule and having recovery plans.
The effects of prolonged unplanned downtime are something that businesses shouldn't take lightly. As your company grows and relies more on interconnected applications and networks, downtime costs will likely continue to increase. Lessen such risks by training your workforce to maintain productivity and avoid disruptions should a disaster strike.
Conclusion
No matter how trained and skilled your IT team is, unplanned downtime may happen anytime. So, keep the above list in mind to minimize its impact and avoid it as much as possible. With the right solutions, strategies, and service providers, you can help your business fight against downtime effectively.