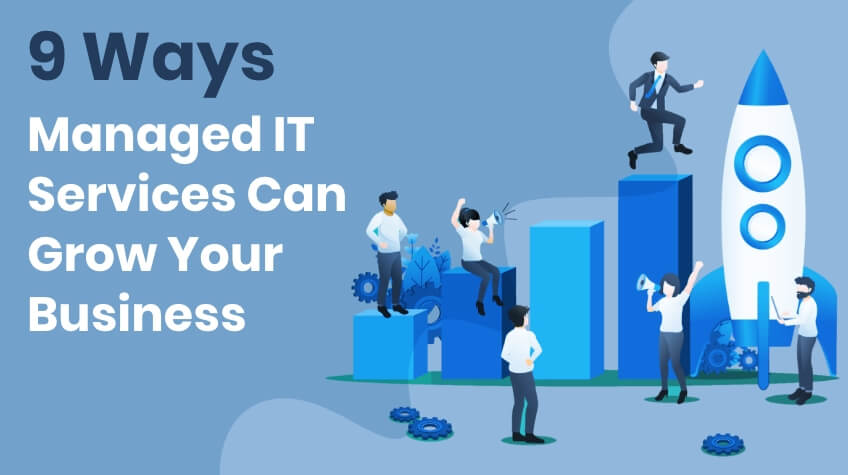 Working with a managed service provider (MSP) is worth considering if you want your business to maintain a competitive edge. Managed IT services are gaining popularity among companies eager to save money, time, and resources. In addition, working with a reliable managed IT provider allows you to focus on core operations while a third-party team will handle the technology needs.
A reputable managed service provider should be able to proactively execute several tasks, such as routine monitoring of the IT infrastructure, maintaining data integrity, minimizing risks from cybersecurity threats, and overseeing network requirements. Partnering with one soon will allow your business to maintain an edge in the industry due to the service's overall efficiency and productivity.
A Close Look At Managed IT Services
If you have heard about managed IT services but still have wavering thoughts, it's best to know what it's all about. Managed IT services typically entail assigning IT-related duties to a third party.
The managed service provider has the experience and expertise to comply with the IT-related demands of a company, which can include controlling the IT infrastructure, round-the-clock monitoring, supplying IT equipment, reporting, cybersecurity, and many more.
Today, you have an array of managed IT service providers to choose from. Finding the right one will depend on your business's specific IT requirements, but the cost will also be an essential consideration. It may be time to check out the best managed IT services cost online to ensure you have a good starting point.
How Managed IT Services Can Grow Your Business
Business growth is probably any company's goal. Because of this, it's best to consider managed IT services. Working with a reputable one can contribute to the growth of your business. Here's how managed IT services can help promote growth:
1. Boosts Overall Efficiency And Reliability Of IT Functions
Regardless of size, most businesses have an in-house IT team or department. However, the IT staff may lack specialized skills when handling the shifting technical requirements. With managed IT services, you'll be working with a team of IT professionals capable of catering to your company's growing needs. Generally, the team of experts offers access to the latest technology and business-grade solutions such as remote monitoring, cloud computing, backup and disaster recovery, and many more.
When IT experts take a proactive approach, it involves monitoring the IT infrastructure, detecting issues before they manifest, and addressing them promptly with minimal disruptions to daily operations. Moreover, the approach will significantly reduce potential accidents and downtime in the long run.
2. Enhances IT Security And Compliance
Many businesses often overlook the importance of security and compliance. Sadly, failing to prioritize these can harm your company's reputation and daily operations.
The overall security of your company should be a priority. All the devices in the workplace, especially those that move data back and forth, should comply with stringent security measures.
A reliable MSP should take charge of the security and compliance aspects. Collaborating with one means you can rest easy knowing that your business is in capable hands. That's because they fully appreciate the value of security from a technological standpoint while also abiding by standards like the General Data Protection Regulation (GDPR) or International Organization for Standardization (ISO).
3. Cuts Back On Operating Expenses
Businesses nowadays are looking for ways to cut down on costs. If cost savings are one of your business's goals, managed IT services are the solution.
Among the myriad of problems companies face, one is cutting down on additional workforce in the IT department due to the high cost. It's crucial to note that in certain scenarios, employees often handle tasks other than their area of expertise. Sadly, the strategy will produce low productivity, which may impede the expansion of your business.
With the help of managed IT services, your organization can identify monthly expenditures. A reliable MSP will deploy the appropriate number of IT experts with the required expertise to ensure efficiency. The approach helps free up the organization's resources, allowing you to prioritize them for the core tasks.
Also See: Difference Between Web server and Application server
4. Streamlines Your Approach To Maintenance
Managing the IT infrastructure takes time and effort. If your in-house IT department lacks the expertise, consider getting managed IT services to ensure round-the-clock coverage.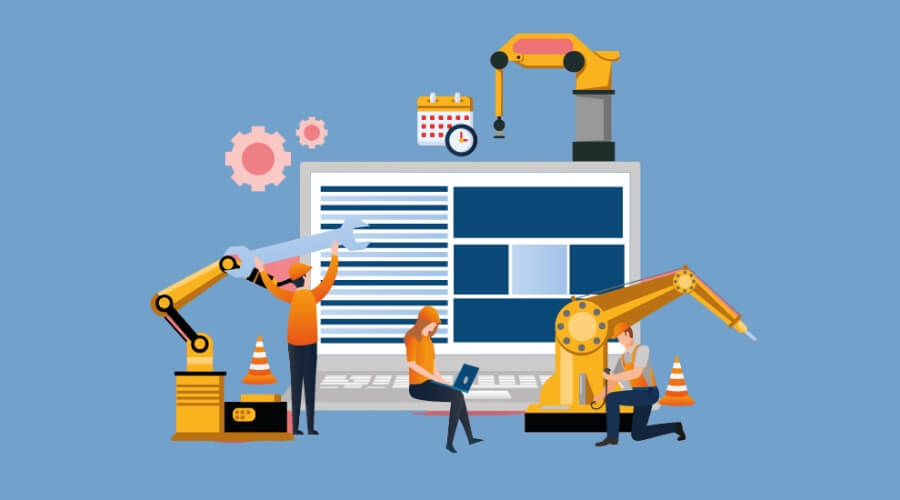 Generally, your MSP can provide several services, such as remote monitoring, pinpointing potential threats, and deploying appropriate solutions to mitigate risks. Work with a fully managed IT support team to troubleshoot and fix any bugs that may exist quickly.
5. Keeps You Up-To-Date On The Current Technological Trends
When running a business, staying on track with the latest technology trends is crucial to maintaining an edge against the competition. Once you outsource your IT requirements to a reputable MSP, it's an effective way to make it happen. Managed IT services will ensure that your IT infrastructure stays up-to-date and equipped with the latest security patches and software updates for optimum security and functionality.
Also See: How To Choose The Right Managed IT Services Provider
6. Mitigates Potential Risks
A business should be ready for anything down the road. With this in mind, working with reliable MSPs helps mitigate downtime and data loss risks.
A disaster recovery plan helps your company readily bounce back from data breaches, natural calamities, and technical failures that can disrupt daily operations. Reliable managed IT services should make this a priority since it plays an important role in maintaining business continuity under extreme and unexpected circumstances.
7. Enhances The Level Of Scalability
Regarding scalability, managed IT service providers can scale the IT support as necessary. A reputable MSP boasts the expertise to deploy the required staffing and efficiently carry out the necessary support your company needs.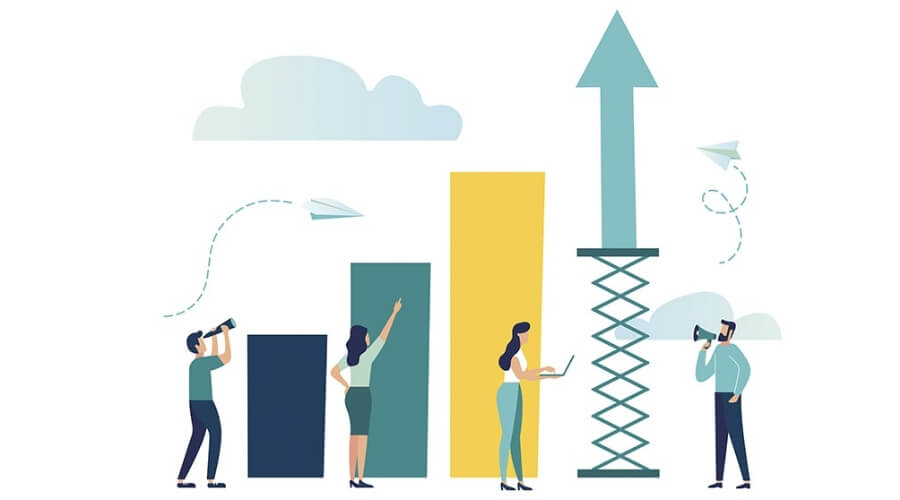 A provider proficient in combining internal and external scaling capabilities allows them to readily expand and execute the adjustments your business needs to grow. In this digital age where everything flows rapidly, a managed IT service provider capable of effective scalability and timely execution will ensure your company has an edge.
8. Focuses On Strategic Tasks
Managed IT services can greatly aid your business in maximizing your workforce's productivity level and satisfaction. Having a team of IT professionals enables the efficient utilization of IT capabilities, resulting in better operational efficiency. The service will also give your internal IT team the tools they need to focus more of their efforts on strategic IT projects and initiatives.
9. Increases Productivity And Deliver Better Value
Overall, managed IT services can help contribute to a higher level of productivity. It's made possible by establishing a streamlined, reliable, scalable, and well-supported IT environment. A trustworthy MSP provides a group of IT specialists and related resources, which is advantageous for your business.
Final Thoughts
Managed IT services are the key if you want your business to maintain an edge in a highly competitive industry and grow simultaneously. A reliable MSP focuses on catering to your company's end-to-end IT requirements so you can focus on the core operations. By working with a reputable service provider, you can rest easy knowing that managed IT services increase operational effectiveness, improve user experience, and propel your company toward future growth.