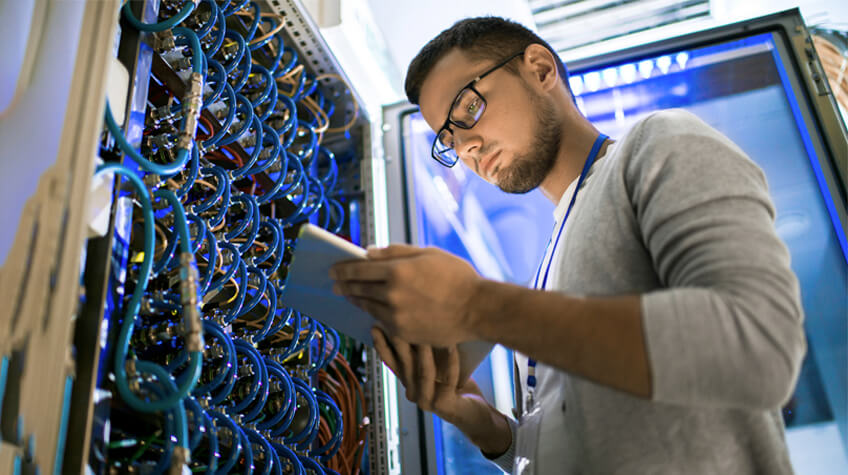 As the information technology field becomes more complex and costly, it may require you to outsource various functions for your business. Doing so can allow your in-house IT team to focus on your core business operations and increase productivity. Furthermore, outsourcing can also allow you access to a broader pool of IT expertise.
Given the several managed IT service providers available today, choosing the right one might be challenging. For this reason, it might be helpful to have a guideline for your selection process. The selection technique can differ depending on your industry or operation. Below are key factors that can help when selecting an MSP for your business.
1. Identify Your IT Needs Versus What The Providers Offer
Making a list of your IT requirements is the first step in your MSP selection. You can identify IT functions such as data management, network monitoring, and cybersecurity. If you see the need for more network and data security, looking for an MSP with the best managed cyber security service could be helpful for your company.
One best practice is to go through an MSPs' profile to see their offered services and compare them with your requirements. As a result, you can drop the providers who least meet your IT needs. Besides, most MSPs may offer bundle services at a collective price. Thus, identifying what you need can help minimize the chances of paying for services that may not be useful for business growth.
2. Consider The Provider's Location
Although you can get most IT support services remotely, there may be instances where you'll need on-site assistance. For example, you might need particular software and hardware upgrades and installations or emergency IT support troubleshooting. That is why it would be in your best interest to partner with MSP who can quickly come to your business premises.
In case you cannot find MSPs near your company, you can conduct a risk assessment exercise or even cyber security awareness training for your team.
Local Managed IT service providers are also crucial for compliance purposes. The reason is that the MSP is familiar with and understands local laws and regulations for businesses. Partnering with a local MSP can help you avoid penalties, and fines brought about by non-compliance or late compliance. Therefore, considering the location of the MSPs would be necessary before selecting one.
3. Check The Support And Customer Service
In the current business environment, technology plays a crucial role. More downtime can mean more business loss. But MSPs can help mitigate this by guaranteeing 24-hour support for your company.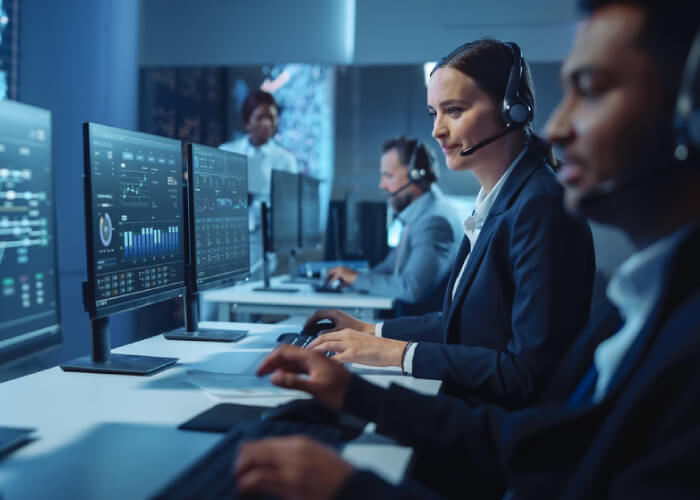 You can request response and resolution metrics to determine the MSPs' support spectrum. For instance, you can check their average response to customer requests and how long it takes to resolve issues raised. From these metrics, pick the MSPs with better response and resolution averages.
Besides the said metrics, it's also best to find out if the MSP will designate an account manager that can help put your needs first. With an account manager, you can customise IT needs to improve your productivity and service delivery to your clients. That is why choosing a provider that ensures you have an account manager would be best.
You can also check on the communication channels an MSP has. In the current era of chatbots, most providers may have automated responses to your requests. It won't be ideal because you'll have to wait longer before getting a support team to help you. This type of communication channel may only be helpful if your issue is general and isn't an emergency. Direct communication with an actual support team would be more appropriate if you need specific issue-resolution feedback. For that reason, it would be best to look into the MSP's communication channels to ensure they can effectively help you whenever you need assistance.
An initial practice you can do is to make phone calls to check if someone mans the helplines. It can help you evaluate how the MSP prioritises issue response and resolution.
4. Confirm Industry Experience And Expertise
The IT industry generally works within a similar spectrum of data, software, hardware, and networks. However, processes and requirements will differ from one sector to another. Such needs often require IT companies and personnel that specialises in specific fields. Every industry also has particular compliance requirements and regulations to meet.
Thus, it would be sensible to select MSPs with relevant experience in the business sector you are in. They know the regulations your business has to meet and guarantee compliance. For example, an MSP specializing in the health sector will know the need to satisfy the health insurance portability and accountability act (HIPAA) provisions.
If you are working with an MSP for your company's database, you must choose an MSP offering database management services with experience and expertise for your specific software needs.
Partnering with MSPs that are experienced in your business sector can also guide you if some new rules and technologies for business growth. Choosing a provider with industry experience is also helpful in training your team members. Thus, you can save costs by hiring an outside trainer.
5. Examine Reputation And Market Presence
Your business's data security will rely on the MSP's ability to keep it private and secure. So, it is best to choose the MSP with a good track record. A quick visit to the providers' websites can get you the necessary information. You can also ask for references, recommendations, testimonials, and reviews to gather more data about an MSP's response and resolution metrics.
Other details include previous and current customer base. An increasing customer base can signify growth and confidence. Thus, an IT service provider with this record would be ideal.
6. Ask About The Pricing
Each provider will package its services differently. Even though all IT services might seem costly, looking at a provider with an ideal price structure is essential. For instance, you can look for an MSP that gives you flexible rates like per-user or service pricing. Alternatively, you can choose a provider with a comprehensive package with periodic subscription plans. The idea is to select a provider with pricing plans that fit your budget.
Conclusion
Onboarding an IT service provider ensures your business accesses better IT resources and expertise. This is important to catch up with the latest information technology trends that significantly contribute to business growth. Partnering with a reputable managed IT service provider can improve your data security and system efficiency. Using the tips mentioned above, you are now equipped to choose the best MSP for your business.