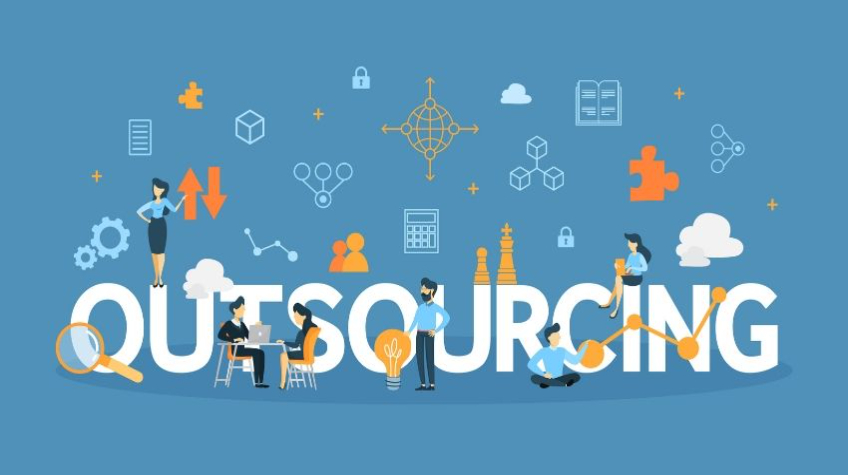 Online business is a critical means of making a venture successful in the modern era. Entrepreneurs can achieve the tipping point of unexpected profits by using an eye-catching dynamic website. There are many website development companies all over the world that offer professional services such as website maintenance, web development, graphic designing, etc., to help businesses promote themselves the right way.
Every business wishes to have a stunning website. Outsourcing a web development service provider is one option when creating a website or web application. Whether you are a sole proprietor, a small business owner, or a large enterprise, outsourcing may be advantageous to you regardless of the size of your company. Outsourcing web development services give you access to experienced developers. Furthermore, if you outsource technical support, they can offer all-around support, from building a website to maintenance and security. Check out APEX Call Centers for more details.
If you're wondering why you should outsource a web development service provider, then you should read this post.
In this post, we'll discuss the benefits of outsourcing web development services over having your own team of developers.
So, let's get started…
Table of Contents
Benefit No. 1: Low-cost services
The main reason why businesses outsource web development services is to save money on development costs. Companies get an efficient, flawless, and dependable means of output in the form of an interactive website with less input.
The high cost and expense of assembling one's own team of web developers have pushed businesses to outsource these services, where they can get the best services for a low investment.
Benefit No. 2: Work done by skilled, experienced and dedicated creatives
Aside from project completion at a low cost, companies get skilled, dedicated, and creative web developers upon outsourcing web development services. Outsourced developers are not only dedicated but also innovative, reliable, and proficient in tackling complex tasks.
Outsourcing gives entrepreneurs access to top talents, including programmers, project managers, UX/UI designers, and creatives all over the world who can contribute to the success of their projects. Building a team of such a level takes a lot of effort, time, and money, which is not worthwhile when you can outsource them.
Benefit No. 3: Completion of projects on time
Time plays a critical role when it comes to the success of any venture. And outsourcing Web Development services will maintain a high level of precision and successfully complete the project within the time frame specified.
Benefit No. 4: A greater level of experience
Web development outsourcing firms have extensive experience in a variety of industries. Key developers in outsourcing companies provide valuable insights to their clients and use time-tested strategies that can only be obtained through years of experience.
Remember that developing software necessitates knowledge of both coding and process management. When you outsource web development services, you hire project managers who have experience managing software development projects rather than just developers.
Also Read: Main Benefits of Outsourcing PHP Development in the USA
Benefit No. 5: Scalability is easier
Outsourcing web development services make scalability a breeze for companies. With a remote team of developers, you can scale your project more efficiently. For example, you will require more people when the project starts because there will be a lot of work to tackle. While at the stage of maintenance, you may only need a couple of programmers.
Then, if you need to scale up again, you'll need more manpower. All this is easy to achieve with outsourcing rather than having an in-house team doing it.
Benefit No. 6: Versatility
The website development company maintains versatility and specializes in meeting a wide range of website development requirements for almost all the sectors, including Banking, Finance, Retail, etc.
Benefit No. 7: Improved Cost management
The overall volatility is common for in-house teams, which is costly for businesses because profitability is not guaranteed. Outsourcing web development services, on the other hand, allows you to work with flexible pricing options and manage your costs more effectively.
Related: Outsourcing Software Development to Eastern Europe
Benefit No. 8: Stay up-to-date
A reputable tech partner will always stay up-to-date with the latest technology changes. Web development firms better understand Web technology developments, which helps them determine which emerging technologies can benefit your business.
Benefit No. 9: Optimized Risk Management
Hiring a reputable web development service provider will automatically reduce your risks. Professional Web development partners have prior knowledge and project experience, allowing them to offer tried and tested solutions. As a result, they reduce the risks associated with sensitive tasks like upgrades and security management.
Benefit No. 10: New perspectives and ideas
Finally, hiring a third-party Web development service can provide you with new perspectives and ideas. As a result, it will have a more significant impact on your brand image and functionality in all.
Wrapping it up…
So there you have it: the ten benefits of employing third-party web development services. Hopefully, these benefits will incentivize you to hire the best web development company and have a stunning website/application designed in a professional manner. Cheers!
More on this topic…
1) What Is a Virtual Office & How Can Businesses Benefit From It