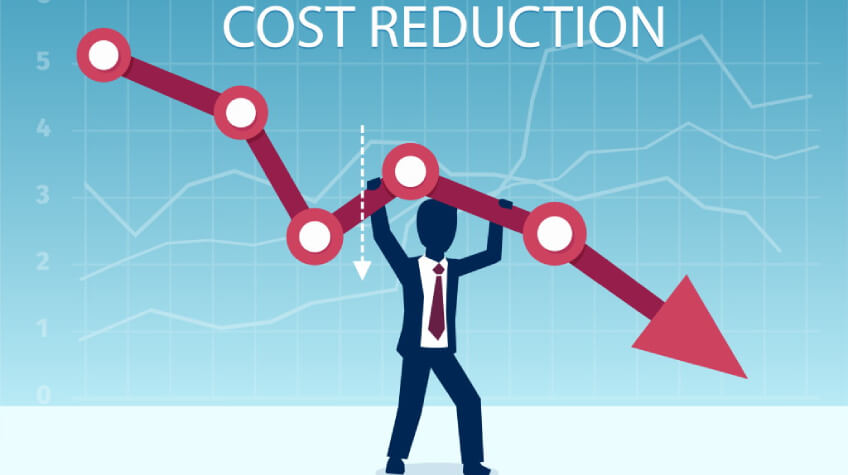 It's no secret that software development is expensive. But by planning and budgeting properly you can cut down software development costs big time. For that, you need to ensure that you understand clearly what your project will entail and how much it will cost. Also, it's always better not to forget to factor in both time and money when creating your budget. But, that's not it as when it comes to reducing software development cost, numerous other factors can play a decisive role.
One of the best ways to cut down on software development costs is to plan at the beginning. This might sound simple, but it can help ensure that your project runs smoothly and that you don't run into any major issues down the road. In this article, we will discuss some excellent tips to reduce software development cost. So let's get started and save money!
10 Best Tips to Cut Down Software Development Cost
Is software development costing you too much? Here are a few fantastic tips to reduce the cost:
1. Outsource
One way to cut down software development costs is to outsource. Many companies offer outsourcing services. It can be a great way to get the work done for a fraction of the cost.
Outsourcing is a process of hiring an external company to provide services that your business typically would perform in-house. There are many benefits to outsourcing, the best among them is cost savings. By outsourcing certain tasks or services, businesses can often cut down on their expenses significantly.
Many businesses opt for outsourcing software development because it can be expensive and time-consuming otherwise. By working with an experienced and reputable software development company, businesses can reduce their development costs while still getting high-quality results. It is just one of the many reasons outsourcing is so popular and beneficial for businesses irrespective of their size.
2. Set a Realistic Budget
It's crucial to set a realistic budget for your project. Don't forget to factor in the cost of both time and money. Make sure you completely understand what the project will entail and how much it will cost.
Recommended: ​​How to Calculate ROI for a Custom Software Development Project?
3. Use Open-source Software
When it comes to cutting the software development cost, using open-source software can be a great way to reduce costs. Open-source software is available for free, and it is often distributed under a copyleft license. It means that the software's source code is available for the public and that users are allowed to modify and redistribute it.
There are many advantages to using open-source software. Some of them are:
Open-source software is often more affordable than commercial software.
Additionally, it is often high quality and can be highly customizable.
And finally, using open-source software can help promote transparency and collaboration within the software development community.
4. Use Ready-made Solutions
If you're looking for a more cost-effective option than custom software development, you may like to consider using ready-made solutions. Ready-made solutions are off-the-shelf software products that have been designed for a specific purpose. They are often cheaper than custom software, and they can be easier and faster to implement.
5. Choose the Right Platform
When choosing a platform for your project, make sure you select the affordable one. Some platforms are more expensive than others. So by choosing the right platform you can save some extra and unnecessary expenses.
6. Offshore Development
Offshore development is often thought of as the most cost-effective option for software development. However, there are a few things to consider before going this route. Some essential ones of these things are:
You'll need to be comfortable with the idea of working with developers in another country. There can be cultural and language barriers that make communication difficult.
Secondly, you'll need to carefully manage the project to ensure that all quality standards are met. Otherwise, you could end up spending more money on fixes and revisions down the road.
7. Define the Scope of Your Project Early on
One of the main ways to reduce software development costs is to have a clear and concise definition of what your project entails from the outset. It means that you and your team need to have a clear understanding of what your objectives are and which tasks are priorities. Having a well-defined scope also allows you to accurately estimate how long the project will take and help you avoid costly scope creep.
8. Use Cloud-based Solutions
Cloud-based solutions can help you cut down the software development cost in several ways. Some of them are:
First, they can help you save on infrastructure costs.
Secondly, they can help you scale your project skillfully and efficiently.
Finally, they can provide you with numerous additional benefits like increased collaboration and flexibility.
9. Keep Your Team Small
One of the most effective ways to cut down on software development costs is to keep your team small. A small group will be less expensive to manage, more agile, and able to make changes quickly. Additionally, a small team is more likely to comprehend the project better and will be less likely to make mistakes.
10. Use Freelancers
Hiring freelancers can be a great way to cut down software development costs. Freelancers are often more affordable than full-time employees and can be hired on an as-needed basis. It means that you only have to pay for the work that is to be done.
Final Words
We hope you liked this post about software development costs and how you can cut down on your costs by following these simple tips. There are many factors which contribute to the overall success of a software development project. We know that software development can be expensive, but by being smart about how you handle it and by following these simple tips, you can efficiently cut down software development costs and complete your project more effectively. You can make sure that you are getting the most out of your budget and are able to stay on track with your project. With a little bit of planning and effort, you can save yourself a lot of time and money.