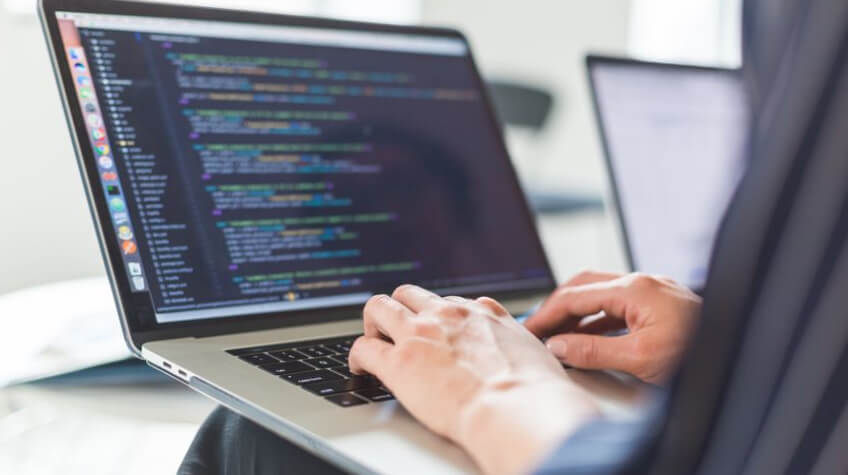 Every profession requires a set of tools for quality and optimum delivery. Web developers are not excluded from this. They need the right laptop or desktop and software to create quality web development deliverables on time.
Web development involves creating high-ranking and intuitive websites for brand positioning. However, it's a broad subject with three different functions that may require different computer specs and softwares:
Front-end web development involves creating the feel and look of a website across all devices. It includes the appearance of the site's images, icons, color, etc. You will require programming languages like HTML, CSS, Javascript, and JQuery.
Back-end web development involves creating and maintaining the technology that connects the server, application, and database to empower the website. It ensures web user requests and transactions are processed properly. You will require Java, PHP, Python, MySQL, Golang, etc.
Full-stack development involves handling both the back and front-end functions of web development. It is a highly rewarding broad skill set and experience that comes in handy in troubleshooting or speeding up the site.
Having said that, it is important to select a laptop that can handle your specific workflow and blend with your lifestyle. Let's discuss some of the factors to consider when choosing your web development laptop.
1. Choose the Right Specifications
A. Lifestyle
If you'll always be on the go, then a light laptop with longer battery life is preferable. A laptop offering 5-10 hours of battery life on a single charge is perfect. It makes such laptops an exceptional convenience for users on the go.
However, if you'll be using your laptop over the desk most of the time, it's better to replace it with a more robust desktop alternative. Besides, you may need to work with several resources and run a couple of programs like Affinity Designer, Source Tree, etc.
You may need a large touch screen monitor or more to work efficiently and simultaneously across various windows and programs. Touch screen monitors for PC give an immersive experience across your workstation. Like your tablet or phone, you can swipe, pinch to zoom or tap your monitors without the need for a mouse or keyboard.
With such a big-screen experience, you can add other devices like gaming to further increase functionality. We recommend a 4K touch screen monitor for superior resolution. But they should be compatible with what you have. For port compatibility, you can choose a USB touch screen monitor if your laptop supports it.
However, if you are an Apple devices enthusiast, then it's preferable to go for a touchscreen monitor for Mac.
So, go for what suits your lifestyle and is compatible with your devices.
B. Web Development Tools
Another aspect to consider while choosing your laptop specs is the tools you will use. If you will be using Sublime Text, Firebug, HttpFox, and other web dev tools, an Intel Core i3 or i5. Alternatively, you can go with AMD's A8 or A10 APU.
Using heavy web tools like Adobe Photoshop, GIMP, etc., requires a laptop with a faster CPU. It will offer a quicker rendering of effects and computations. Hence, your tools of the trade should guide the laptop specs you go for.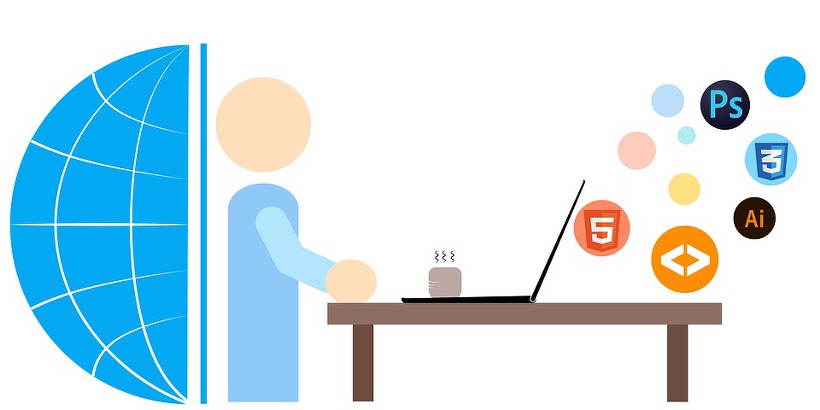 C. Performance
As mentioned earlier, the tools you are planning to use will dictate the level of performance you need.
For an advanced level of web development that uses Java, JavaScript, Python, etc., you will need a certain bare minimum to have smooth operations. For minimum requirements should include:
AMD Ryzen processor or Intel Core i5 (8th generation)
8 GB RAM (DDR4)
256 SSD
Intel HD 610 (GT1)
Screen resolution of 1366 X 768 pixels.
But, we recommend these specs for robust performance:
Intel Core i5/i7 (10th generation) or AMD Ryzen 3 processors and above.
16 GB RAM or more.
512 GB SSD and above.
AMD Radeon or Nvidia GeForce GTX graphics card
Screen resolution of 1920 X 1080 pixels.
D. Warranty and Service
The warranty period and service level are also vital for your consideration. You don't want to spend excessive time without your laptop because of poor service. Get a laptop with a good warranty and great, reliable service.
2. Set Your Budget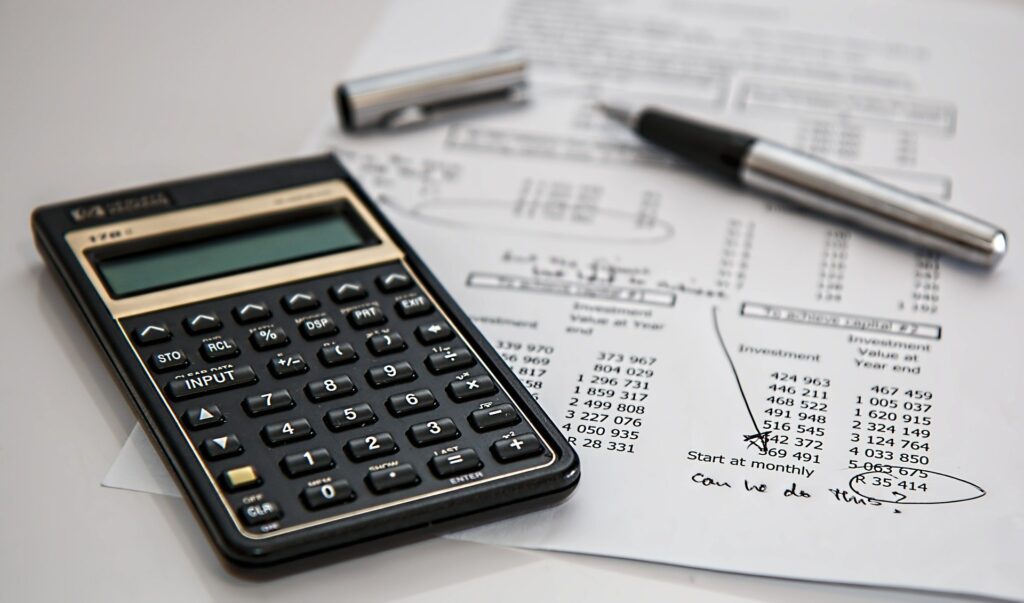 Source: Pexels
Although we should have started with your budget, knowing your minimum requirement specs beforehand is better.
The good news is that web development does not need as much hardware as graphic development. You will only require a fast CPU and good RAM size. Ultra-performing CPUs and graphic cards are a bonus but not necessary.
However, a quality laptop you can keep for a couple of years will cost you more. But it shouldn't put you off because there are several options for almost all price ranges of $200-$1000 and above.
3. Choose an OS
Each laptop's operating system (OS) has its advantages and disadvantages. Therefore, you should know which OS you wish to use for your web development.
Microsoft's Windows OS enjoys incredible global popularity. It also has a large web development community and flexible price points for any budget.
Linux is also a common OS amongst web developers, but it is slightly complex. However, it supports great customization to match your needs.
Chrome OS is also common to web development OS. Chrome OS only supports web development tools run through the browser.
Mac OS is another alternative for deep-pocket users. It comes complete with access to virtualization tools, git, etc. Despite its powerful performance, it is only available on Apple devices that are relatively more expensive than other manufacturers.
Take Away
Front-end, back-end, and full-stack web development have different skills, tools, and computer hardware requirements. They tax your computer hardware differently, and additional strain may result from running other functions.
You'll use common programming languages like HTML, JavaScript, and CSS for the front-end. The back-end may need additional computation hardware given the higher performance tools and programs like Python, Java, MySQL, etc.
If you're a full-stack web developer, you'll need to take care of both the server-side and user end of the website.
For optimum performance, you can work with a faster CPU and with at least 8 GB of RAM. Intel 8th generation Core i5 or equivalent can work just fine. However, for max performance across the spectrum of web development, we recommend higher specs in processor, RAM and graphics card.
Additional considerations include the laptop's battery life and relevant port systems to support multiple screens. You can add touch screen monitors to run and track all programs simultaneously.
Also read: 6 Factors That Have a Major Impact on the Success of Your eCommerce Store