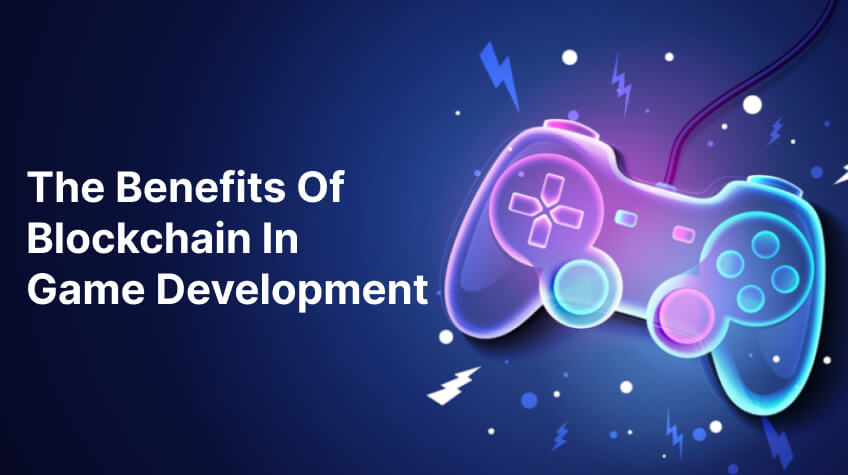 Gaming is the fastest-growing industry of the 21st century. Millions of game lovers worldwide and top players of each gaming genre. However, the gaming industry has also confronted a few challenges from development gaming, programming, and especially security concerns. That is where blockchain technology comes into action; it is a revolutionary solution that is fascinatingly changing blockchain in game development and landscape.
With the help of blockchain in the gaming sector, developers can easily create a decentralized, safe, transparent gaming platform that can give players the next level of gaming experience. So in this article, we will explore how blockchain technology is revolutionizing the gaming sector and what will be the future of the blockchain gaming industry. It is also creating competition among all the blockchain game development companies. From blockchain-based games to decentralized marketplaces and beyond, we'll look at how this innovative technology is changing the game. So, if you're curious about the future of gaming, read on!
Gaming Industry And Its Challenges
As we know, the gaming industry is most loved by youth and the young generation. As the industry is en route to its growth, it has become a challenge for developers to develop creative ideas that stand out from the market.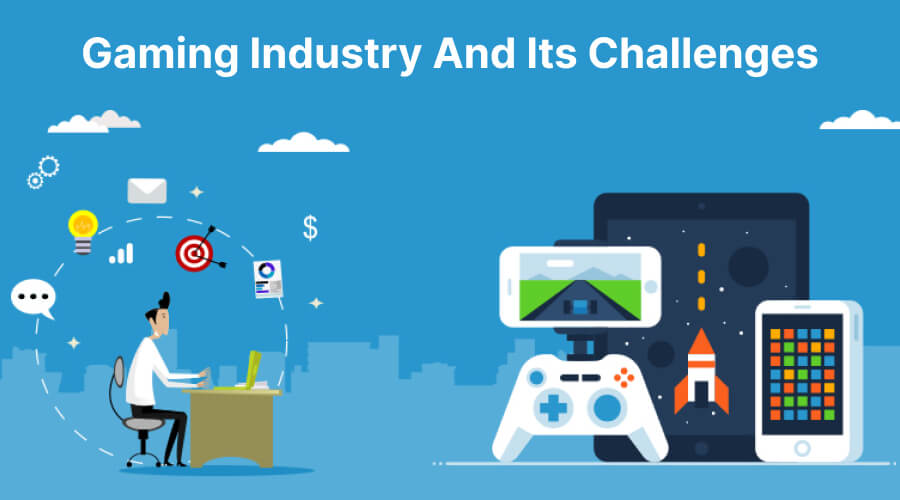 The gaming industry is also confronted with issues like centralized control, minimal transparency, and the inability to prove ownership of virtual assets. These challenges are vast and need a new approach to create a trusted game. It is where blockchain technology comes into action.
How Blockchain in Game Development is Revolutionizing the Gaming Industry
As blockchain is an emerging technology, let's know how does it helping the gaming industry:
1. Verifiability
One of the significant advantages of blockchain technology is its decentralized and transparent nature. It is helpful for game developers, which helps them create games that will not be controlled by a central authority, making it complex for hackers and malware to interfere in the system. Additionally, blockchain technology allows for the creation of in-game economies that are immutable and transparent and can help prevent fraud and cheating.
2. Financial Safety
Blockchain technology is another way to change the gaming landscape by enabling players to control and own their virtual assets. There are various Blockchain development company lies in the market that provides game development with blockchain. Vintage or traditional gaming systems don't truly own the virtual assets they purchase or earn in-game. With blockchain technology, players can completely own virtual assets, which can be safely bought, sold, and traded on the blockchain marketplace.
3. NFTs
Blockchains can store value in a distinctive way known as non-fungible tokens (NFTs). The use of these tokens is a one-of-a-kind value. Some assets hold immense importance in gaming due to their uniqueness and collectability. By leveraging NFTs, these assets can be easily stored in a wallet and traded on an open market, resulting in a more cost-effective selling and trading process.
4. Decentralized Exchange
At present, digital assets are traded either within the game or on various exchanges such as Wax, OpenSea, and RareBits. However, these exchanges may benefit from greater transparency through decentralization in tokenized form. Nonetheless, exchanging digital assets always entails risks, such as exposure to scammers or purchasing counterfeit assets. Fortunately, blockchain-based decentralized exchanges offer a reliable solution to mitigate these risks.
Blockchain-Based Game Development
The use of blockchain technology in the gaming sector is a big change. Let's explore a few blockchain-based platforms which are helping to get a decentralized game:
1. Ethereum
It is one of the most prominent blockchain-based game development platforms. It allows game developers to create decentralized applications (dApps) which execute on the Ethereum blockchain.
2. Polygon
Another famous blockchain-based game development platform is known as Polygon. It allows game developers to utilize Enjin's ERC-1155 token standards to create a decentralized game for players. Its MATIC wallet can also be used for buying, selling, and trading NFT in game.
3. Solana
Solana has expertise in blockchain and Web3-based game development platforms. Their high-performance game development is at an affordable cost. It is adaptable for artists, developers, gamers, and creators too. With the help of their SOL coins, it helps users to do transactions faster and safer.
Apart from these three, more blockchain platforms can help you get your desired game programmed. You can connect to a blockchain development company and do the needful after understanding all the requirements.
Benefits of Blockchain in Game Development
Now as we have come so far and know the process of development of the game and what platforms can be used, it is time to count the advantages of Blockchain in game development:
1. Safe Environs
One of the key benefits of using blockchain in games is that it provides a tamper-proof system for storing player data and transactions. It means that any attempts to hack or modify the game data are immediately detectable. Players can rest assured that their data is safe and secure. And game assets are secured in layers. Blockchain can also enable fast payment processing, which can help reduce the risk of fraud and forgery.
2. Traceability
Blockchain technology records an asset's origin and journey at every stage, commonly called an audit trail. This feature is particularly useful in industries where consumers are interested in environmental or social issues related to products or industries affected by forgery & counterfeiting. By utilizing blockchain, businesses can share data about the origin of products directly with their customers. Additionally, the traceability data can help identify potential supply chain vulnerabilities, such as goods that may be sitting on a loading dock awaiting shipment.
3. Gaming Transparency
Another advantage of using blockchain in games is that it can provide a transparent and fair system for game mechanics. Using smart contracts, developers can create rules automatically enforced by the blockchain, eliminating the potential for cheating or manipulation. It can also create a more level playing field for all gamers, regardless of their skill level or geographic location.
4. Financial Opportunities
Now gamers can generate several monetization options while playing games that are developed using blockchain. The cryptocurrencies and NFTs, which the player earns, can be easily used for transactions securely inside a wallet. Also, they can be used in trading and in-game sell purchases.
Conclusion
In conclusion, blockchain technology is significantly revolutionizing the gaming sector, making it more efficient, smooth processing and secure. From creating decentralized games to having virtual assets, it works efficiently. As technology is emerging and updating daily, we can expect to see more cases of blockchain technology in the gaming sector.