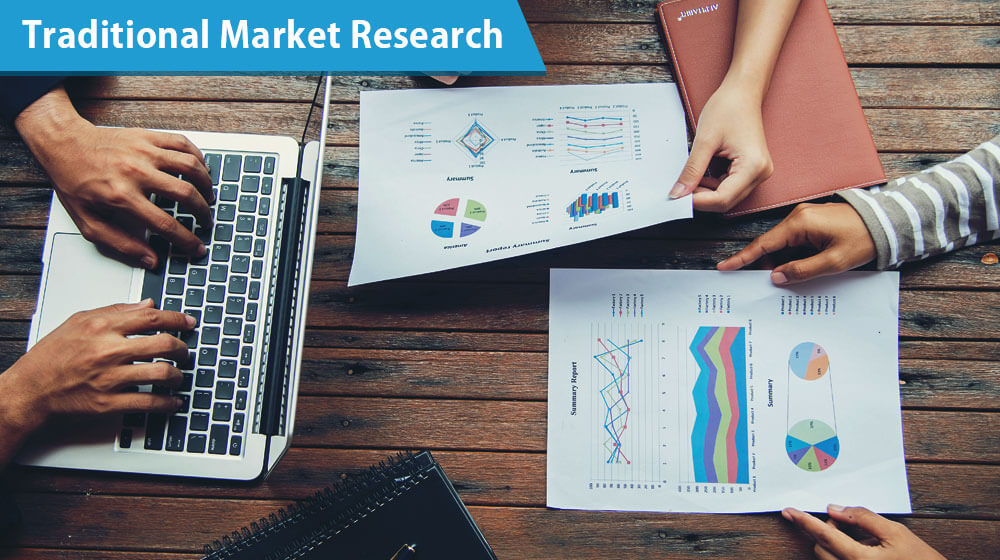 Traditional Marketing Research is a wide concept which is incorporates Advertisement and Marketing. It involves various tools and techniques to gather required data and information. It focuses more on taking an assessment of the overall market for a product or service. Conducting a survey of the consumers so as to understand their likes and dislikes. Experimenting focus groups so as to understand how well have consumers responded to a new product. There have been many instances where Traditional methods have proven to be more beneficial when compared to mobile and online methods.
Traditional Marketing Research has two different ways of approaching the market for data collection
1) Qualitative Research
2) Quantitative Research.
Qualitative Research
Qualitative research is the social science research based on non-numerical data. It is conducted with the purpose of interpreting the meaning of these data which then helps to interpret the meaning of the data collected. It gives us an understanding of the social life by targeting the population or places and then conducting a detailed study on them. Qualitative Analysis is done by various observations, interviews, open-ended surveys, focus groups, oral history etc.
↬ Qualitative Research methods can be helpful in various aspects as stated below:
To understand the values and the perceptions that highly influences the behaviour.
For developing various parameters so as to conduct a Quantitative study.
In order to identify and understand various needs of the customers.
To understand and analyse the way people accept and perceive the marketing message or any communication.
To understand the perceptions of marketing and various communicational messages.
To create new ideas that can help you in improving the product or extending the product line or the brand.
Qualitative Research will help you gain better understanding of the Quantitative study and also to accurately understand the context meaning of the data.
↬ Situations where Qualitative Research should be used:
When you are creating or developing new product idea.
To build the steps for Quantitative Survey, you are determining and identifying the language of the consumer.
If you wish to analyse and check for the existing product, services, brand positioning or identify other marketing strategies.
Understanding the thought process of a company or a brand and their respective products.
To analyse in detail the positives and negatives of products or brands.
Check and Assess to what extents can a website be useful along with various other products or services.
Analysing the reactions to various advertisements, public relation campaigns, graphic branding etc.
To identify the emotions and responses on various public and societal issues.
Also Read:- Strengths and weaknesses of Qualitative Research
Quantitative Research
Quantitative research methods are majorly focused on measuring the objectives and analysing statistical, mathematical and numerical data gathered through various polls, surveys, and questionnaire. The other way of doing it is manipulating the pre existing statistical data with the help of various computational techniques. It helps in gathering numerical data and then categorizing it among various people.
↬ Quantitative Research methods can be helpful in various ways as stated below:
When there is a need of exploring or validating various concepts and designs with a large sample.
When you wish to measure the satisfaction level and the extent of usability with the standard measure.
It is also helpful to conduct the testing of hypotheses.
It is used for development of varied tools and methods for the numerical measurement and assessment.
It is also helpful in quantifying the opinions, behaviours, attitudes, and other defined variables so as to generalize the results from a larger sample population.
It is needed to get control over the variables in an experimental setting.
↬ Situations where Quantitative Research should be used:
To understand the way in which the products or services are being used by the customers. You can get an idea of habitual users along with the specific features they use.
To assess and check the proportion of target audience within a community.
To identify from where the website traffic is coming from and you also can get detailed idea of those media channels which are helping to bring traffic to your page.
To check and analyse the proportion of target audience who recalls a message or practices a behaviour
It can be used when you wish to create a conversion funnel and you also can identify where customers abandon your conversion funnel. With the help of this data you can improvise the overall conversion rates accordingly.