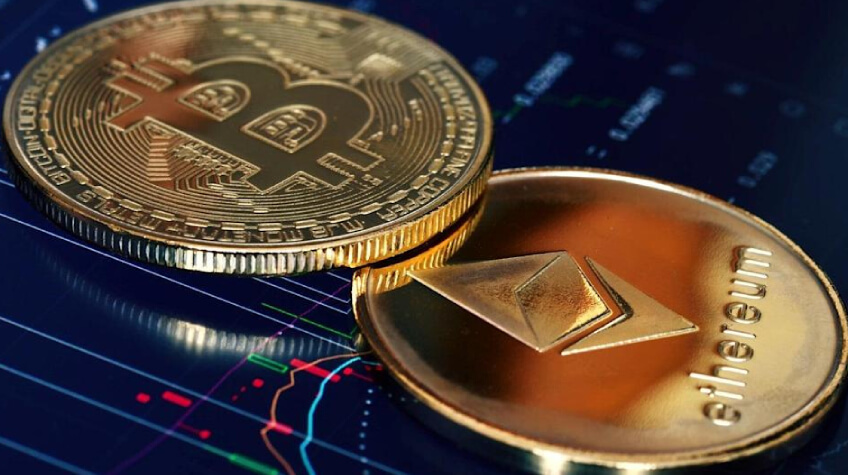 Hey folks!!
Planning to trade in Bitcoins and have no clue about the best cryptocurrency exchange?
No worries! Read this post, and you'll know everything that you need to know about cryptocurrency exchange. As here, we are sharing with you the list of the best cryptocurrency exchanges where you can buy cryptocurrency from.
Here we go…
BUT, first, let's know why you need a cryptocurrency exchange?
Why do you need a Cryptocurrency Exchange?
Well, it's very simple for executing any kind of trade, be it stock or cryptocurrency; you need a platform. And cryptocurrency exchanges are the platforms where you can buy or sell cryptocurrencies. These online services are comparable to stockbrokers in that they allow you to purchase and sell digital currencies such as bitcoin, ethereum, cardano coin, dogecoin, and so on.
Though the market is swamped with cryptocurrency exchanges, you have to choose the best among them. The one with low fees and solid security features makes it simple to purchase and sell the currencies you desire.
Of course, you cannot just start trading on any platform without knowing it in depth. When choosing the best cryptocurrency exchange for your needs, it's vital to consider the following:
Supported currencies
Cryptocurrency bitcoin price
Withdrawal choices, and
Security features
And if at all this seems too much of a task to you, then keep reading this post. We've compiled a list of the best crypto exchanges to help you out in your search.
Scroll down to find out which platform is perfect for you to exchange crypto.
BEST CRYPTOCURRENCY EXCHANGES
1. Binance
Binance is a cryptocurrency exchange that is now the world's largest in terms of daily cryptocurrency trading volume. It was established in 2017 and is based out of the Cayman Islands.
A software developer named Changpeng Zhao launched Binance having previously designed high-frequency trading software. Binance was founded in China but moved its headquarters out of the country after the Chinese government tightened its grip on cryptocurrencies.
⇒ What makes Binance special?
Binance is an Integrated Online Crypto Wallet with approximately 100 distinct trade pairings available between various cryptocurrencies. Besides, it has a large number of fiat-crypto pairs. The exchange caters largely to US investors and supports over 50 cryptocurrencies.
Binance is a good choice for both individual and institutional investors who want to trade or invest in lesser-known altcoins. It is an excellent alternative for someone who needs more advanced charting than most other exchanges, as it offers more than 50 different cryptocurrencies to trade.
Some of its benefits include staking incentives, recurring buys, OTC trading, crypto trading pairings, and Stablecoins. When it comes to staking payouts, you can earn anything from 1 to 10% for holding various crypto assets over time. Moreover, the tools, graphing capabilities, and data that come with your account are incredibly outstanding.
The best part is that Binance also has a mobile version for both iOS and Android users.
Why is Binance the most preferred choice among users?
Simply because it supports a wide range of currencies in addition to the most popular digital coins.
► Pros & Cons
Pros:
Fees are lower than those levied by other commonly used exchanges.
Offers a wide range of cryptocurrencies and trading pairs.
More complex graphing.
24-hour customer assistance.
Cons:
Designed for more experienced users
The US edition of Binance has fewer trading pairings than the international version.
Not all states supported.
2. Coinbase
Coinbase Global, Inc., popularly known as Coinbase, is a cryptocurrency-based trading platform situated in the United States of America. Coinbase is a remote-first company with no physical headquarters. Brian Armstrong and Fred Ehrsam launched the company in 2012, and it was the largest cryptocurrency exchange in the US by trading volume as of March 2021. On April 14, 2021, Coinbase finally made it through and got listed publicly on the Nasdaq stock exchange.
⇒ What makes Coinbase special?
Coinbase provides an incredibly user-friendly exchange, lowering the barrier to entry for cryptocurrency investment, which is often perceived as complex and perplexing. Investors and traders can also put their funds in Coinbase's insured custodial wallets. They have a data breach and hacker insurance, and your money is kept in FDIC-insured bank accounts.
Not the investor, but Coinbase owns the private keys to the coins; therefore, these custodial accounts are incredibly helpful for newbies wanting to cut the first turf.
Bitcoin, Ethereum, and Litecoin are the three major cryptocurrencies that Coinbase predominantly deals in, with Bitcoin having the most volume. Bitcoin Cash and Ethereum Classic are two other cryptocurrencies offered on the exchange. It currently supports traders from 32 countries, including Austria, Greece, Denmark, Finland, and so on.
Coinbase also offers the free Coinbase Pro version, which has a different but lower fee structure with much more charting and indicator options. Coinbase Pro is a great platform for people who're well-versed with Coinbase basics. It offers more advanced features that any seasoned trader would appreciate.
What makes Coinbase one of the most preferred choices among traders?
With excellent security and straightforward pricing, Coinbase makes buying and selling cryptocurrencies very simple. In addition, it offers Coinbase Pro that has a lower price structure and much more cryptocurrency charts and indicators.
► Pros & Cons
Pros:
Offers a wide range of Altcoin options
Simple and straightforward user interface.
Exceptionally high liquidity.
Amazing customer support.
Cons:
Compared to Coinbase Pro, Coinbase is expensive.
The wallet keys are not in the hands of the user.
3. WazirX
With over 2 million members, WazirX is India's fastest-growing cryptocurrency exchange. WazirX is the most popular, safest and secured cryptocurrency exchange platform. It allows the users to tradein Bitcoin, Ethereum, Ripple, Tron, Zilliqa, and more than 100 other cryptocurrencies.
Nischal Shetty formed WazirX in 2018, and it has since grown to become India's largest and most reliable cryptocurrency exchange. Nischal Shetty formed WazirX in 2018, and it has since grown to become India's largest and most reliable cryptocurrency exchange. You can buy Bitcoin and other cryptocurrencies by depositing INR via UPI or IMPS. WazirX even offers a smartphone app that simplifies the process of buying and selling cryptocurrency.
⇒ What makes WazirX special?
WazirX is a highly secure platform that goes through frequent security assessments to ensure that no security problems go unnoticed. It even boasts industry-leading identity verification technologies that shorten verification times dramatically. The platform architecture can easily scale up in seconds to meet demand, with the capacity to handle over a million transactions.
The best part is that WazirX is available for use on the web, Android, iOS, macOS, and Windows. WazirX's trading app can be downloaded from the Google Play Store and the App Store. The site features a user-friendly layout that makes it straightforward for users, especially beginners, to get started trading.
It is a perfect platform for people who are unable to manage their portfolios due to a lack of time or expertise. WazirX STF is a smart token that allows you to sell your portfolio to experienced investors. WazirX is connected with the Binance app, allowing users to invest in global currencies. With over 150 cryptocurrencies and 140 trading pairs, WazirX allows you to trade in any major cryptocurrency, including Bitcoin, Litecoin, Ethereum, and even the WRX token.
What makes WazirX one of the most preferred choices among traders?
The inexpensive transaction fee and WazirX STF are the reasons that more and more traders are attracted to this platform.
► Pros & Cons
Pros:
Both the website and the app have a beginner-friendly user interface.
With WazirX STF, investors with no time can make a portfolio by paying a percentage of their profits.
Affiliated with Binance, the world's largest exchange.
Cons:
They don't offer a cryptocurrency lending option.
They don't provide high liquidity.
Withdrawing crypto assets is subject to a high fee.
4. BitMEX
BitMEX (Bitcoin Mercantile Exchange) is a peer-to-peer trading platform that allows users to buy and sell leveraged contracts using Bitcoins. It is one of the most popular online exchanges for exchanging Bitcoin and other cryptocurrencies. Founded in 2014, BitMEX exchange is owned and operated by HDR Global Trading Limited, which is based in Seychelles and has offices worldwide. In 2016, BitMEX introduced perpetual futures which quickly became the exchange's most popular derivative product.
⇒ What makes BitMEX special?
BitMEX is a platform dedicated solely to the trading of cryptocurrencies through derivative trading. It provides a global derivatives trading platform to cater to a broader audience. While all trading deposits must be made in Bitcoin, the site also allows users to trade various cryptocurrencies against other, more stable currencies such as the Japanese Yen, US Dollar, and Chinese Yuan. Bitcoin can then be used to purchase other cryptocurrencies after it has been deposited, which include Ethereum, Ethereum Classic, Litecoin, Monero, Ripple, Bitcoin Cash, Litecoin, etc.
It is a wonderful option for traders searching for a high-risk, high-reward platform. Iceberg orders, fill or kill, immediate or cancel, and post-only orders are some of its examples. The opportunity to apply leverage immediately after creating an account is one of its best features.
In addition, users get incredibly wonderful customer support service. Besides, it offers users relevant information, tutorials, and general knowledge to assist traders new to their platform.
What makes BitMEX one of the most preferred choices among traders?
Leverage is a big draw for expert and seasoned traders who have a lot of speculative trading expertise – and are willing to take the risk. BitMEX incorporates a leverage slider into the sidebar of their trading layout, making leverage a prominent part of their platform.
► Pros & Cons
Pros:
No fees for depositing or withdrawing Bitcoin on BitMEX
A well-designed support center.
This platform provides users with real-time updates.
The chat feature allows traders to communicate with other traders on the platform.
Cons:
Not mobile-friendly.
Cluttered and outdated user interface.
It can only be used on the desktop.
5. Poloniex
Poloniex, founded by Tristan D'Agostain in January 2014, has become one of the most popular cryptocurrency trading platforms in the United States. Poloniex discontinued serving the US market after being acquired by Circle in February 2018 and transferred its legal headquarters to Bermuda 18 months later. It was quickly bought out by a consortium that included Justin Sun's TRON.
The exchange was separated from Circle on November 1, 2019, and as part of the spinout, the exchange no longer supports users from the United States.
⇒ What makes Poloniex special?
Poloniex is a cryptocurrency exchange that allows users to buy and sell cryptocurrencies such as Bitcoin, Ethereum, TRON, and others. It's a sophisticated trading platform with cold storage options and continuous asset monitoring to ensure that everyone's money is safe. It was established to make it easy for investors to trade their cryptocurrency.
It is one of the best cryptocurrency exchanges for solo entrepreneurs, small businesses, and other small businesses. Poloniex has recently introduced the U.S. Dollar Stablecoin (USDC) to its list of altcoin currencies to bridge the gap between ordinary dollars and the types of currencies required to participate in transactions on the platform.
Furthermore, the site always adds new trading pairs and devises new ways to provide investors with cutting-edge tools and features that enhance their experience. In terms of the registration process, it's a straightforward affair that entails nothing more than creating an account. The trading costs are derived using the average of the previous thirty days' trade volume.
What makes Poloniex one of the most preferred choices among traders?
Poloniex offers various trading tools, including a comprehensive API, to assist investors in streamlining their investment plans and maximizing earnings.
► Pros & Cons
Pros:
Many tradable altcoins are available.
Altcoins with strong liquidity for margin trading
Cons:
Slow loading compared to others
No advanced order kinds
Bad customer service
It was hacked in 2014
6. FTX
Sam Bankman-Fried created FTX, a cryptocurrency exchange, in October 2017. FTX offers industry-first derivatives, options, volatility products, and leveraged tokens, among other things. FTX is a wonderful platform that is both robust and intuitive for professional trading firms and first-time users.
On July 1st, 2021, FTX Trading Limited announced that it has begun publishing cryptocurrency prices to the Pyth Network, a decentralized financial market data distribution platform aiming to put real-world data on-chain in sub-second timescales.
⇒ What makes FTX special?
FTX is a cryptocurrency exchange designed with the idea "By the traders, for the traders." It provides cutting-edge derivatives, options, and volatility products, as well as tokenized equities, prediction markets, leveraged tokens, and an OTC desk. FTX aspires to be the most progressive exchange in the market, as well as an intuitive yet powerful platform for all types of consumers. It has expanded rapidly since its inception, becoming one of the world's most reputable cryptocurrency exchanges in less than two years.
This cryptocurrency exchange is not available to residents of the United States and other restricted areas.
In August 2021, FTX signed the largest sponsorship contract for an esports league. The crypto exchange collaborated with the League of Legends' North American league, League Championship Series for 7 years. According to the partnership, FTX will present the Most Improved Player award in the league and will appear beneath the gold status of the teams in the matches played.
What makes FTX one of the most preferred choices among traders?
FTX allows users to deposit multiple crypto assets and use them as collateral for trading. The collateral is computed in fiat currency value for trading.
► Pros & Cons
Pros:
Easy and straightforward KYC process
It guarantees for all its users.
It's a safe and trustworthy place for cryptocurrency investment.
Cons:
Fiat supported, but not INR supported.
On FTX, leveraged tokens are dangerous bets.
Putting it all together…
So here you have the best cryptocurrency exchanges to consider while investing in bitcoin. Hopefully, this post helps you understand where to buy cryptocurrency?
Make sure you choose the right Cryptocurrency exchange to trade. In addition, it's a good idea to look at different Cryptocurrency Charts, Cryptocurrency stocks, the Cryptocurrency market, and Cryptocurrency prices before investing in Bitcoin Cryptocurrency.