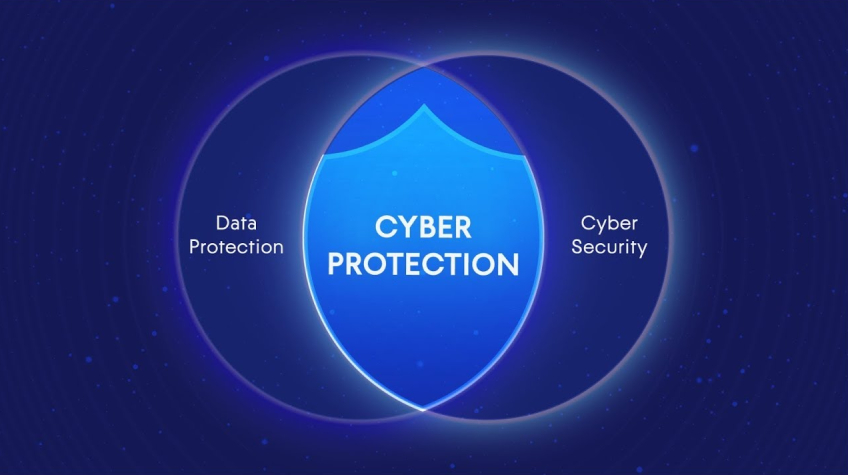 In a world of growing online technologies and social networks, it seems that it is getting harder and harder to maintain your internet security and privacy. Very often we can read news articles about incidents involving the compromise and leakage of user data. Protecting your right to keep private information to yourself is what online privacy is all about. Cyber security protection must always be mentioned while discussing online privacy. Despite being different, these two things are tightly connected.
Cyber security protection focuses on illicit data acquisition, whereas privacy often deals with legal data collection, such as what you publish on social media, and protecting your accounts from hackers. Taking care of Internet security improves privacy, while better privacy helps maintain good security.
Cyber Security Protection and Privacy – Protection Tips
The first and easiest step you can take to protect your data and your cyber security from people who can exploit it is to share it less. First of all, we mean social networks. Pay attention to pictures of you or your loved ones, posts with a marked location, sharing information in real-time, etc.
Besides social networks, almost all apps collect details about your activities — and rarely protect your data as closely as you'd like.
Keep your Wi-Fi password secure. Many critical pieces of information, including passwords and financial data, are processed by your router. Your data might potentially be stolen by anyone with your Wi-Fi password and malicious intent.
Simply reviewing the privacy settings on those accounts you often use is the following action you can take. Many businesses profit from gathering your personal information to the tune of millions or even billions. Additionally, their default settings are typically more focused on collecting your data than securing it, so you should consider protecting your or your company's data.
Use two-factor authentication and strong passwords
One of the cornerstones of cyber security protection is using strong passwords. The most crucial and occasionally the only defense we have against hackers and identity theft is a strong password. Now is the time to reset any weak passwords or passcodes you may have for any of your devices.
The password you choose must be strong, distinct, and contain a combination of letters, numbers, and characters.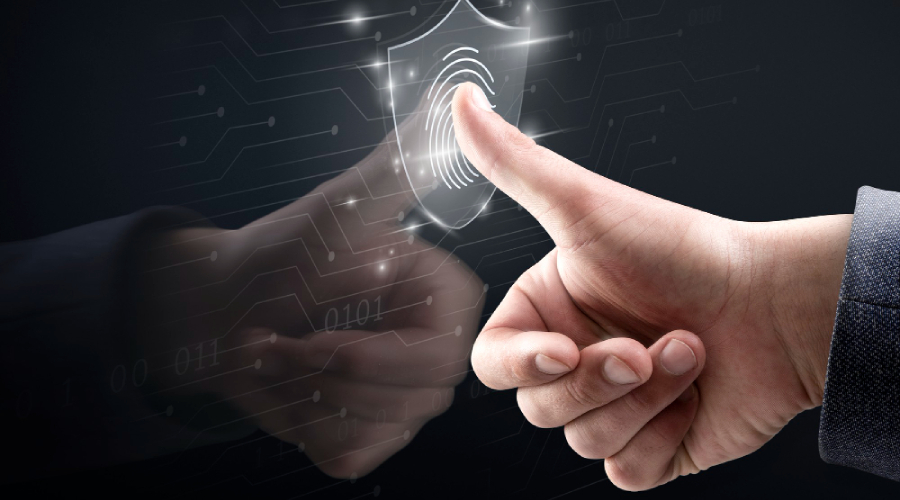 Lastly, for any of your accounts that allow it, enable two-factor authentication. When you log into your account, make an online purchase, etc., you must supply two pieces of information to verify your identity. This is known as two-factor authentication.
Regular upgrades are important; most assaults and data thefts are not caused by recently found issues. Instead, thieves and hackers take advantage of security holes and weaknesses in outdated software.
Regularly updating your software to the most recent versions is one of the best methods to guard against security vulnerabilities. Operating systems, web browsers, and any other programs you use are included in this. Installing new versions as soon as you can is crucial since they frequently come with updates that correct vulnerabilities that have been found.
The primary measure of Cyber Security Protection on the Internet is antivirus software
The option of having adequate protection no longer exists. You need the best protection out there for your online security since you don't want to take any chances. Not just any antivirus will do; you need one that takes your security seriously and gives you the whole security package.
We browse the internet and these three antivirus software are most commonly graded with 4+ stars out of 5, so here is what you should know about them.
1. Cyber Security Protection from Bitdefender
The characteristics of your online protection and privacy include superior anti-malware defense, low system load, and simplicity in understanding and use.
A built-in password manager, camera security, and anti-theft protection for laptops are just a few of the amazing extras that Bitdefender offers. Its features virtually match those of top-tier antivirus programs.
Many independent tests demonstrate how effective Bitdefender is in preventing malware. The main distinction is that Bitdefender exerts far less pressure on the system and has little effect on device performance.
Bitdefender monitors all of your online activity by scanning social media sites, external connections on websites, and Google search results.
2. Deluxe Norton Security
Safeguards your tablet, computer, and phone. prevents viruses from damaging your devices' data. provides cutting-edge tools, such as parental controls and a personal firewall. recognizes hazardous applications and excludes them. Norton Security Deluxe silently protects the user while operating in the background.
Their parent firm Symantec provides them with cutting-edge technology and cloud support. Advanced behavioral analysis techniques are used by Norton to identify and eliminate malware thanks to enterprise-grade cloud technology. Additionally, it makes it possible for it to stop assaults from compromised devices linked to your network.
Superior Internet security is provided by Norton Security Deluxe, which includes cutting-edge solutions to guard against Internet-based malware that takes advantage of browser flaws. At the same time, you browse and flags dangerous websites in search results. Additionally, every download from the Internet is carefully examined.
Additionally, Norton has a built-in password manager that safeguards your online identity and supports all of the main operating systems, including iOS, Android, MacOS, and Windows.
Related Post: How Can Ensure Mobile Devices Security While Turned Off
3. Internet privacy protection from McAfee
Given that it is one of the first organizations to provide cyber security, McAfee is a pioneer in the antivirus industry. The scanner and email/internet protection are still McAfee's primary security features.
In light of the rise in drive-by assaults and crypto-mining, McAfee also provides this kind of security. The WebAdvisor utility detects any questionable URLs and checks downloads for dangerous components. Additionally, McAfee provides the necessary anti-spam modules to keep your mailbox free of spam and fraudulent adverts.
Social media protection is one of the fantastic tools McAfee provides. It is specifically made to scan social networking sites to ensure that the files and links you put on your accounts don't point to risky websites or include viruses that may be downloaded. Since most people have social media accounts and often use them, social networking sites have emerged as a top target for malware developers.
You can set up security on each Windows PC you possess as well as MacOS, Android, and iOS gadgets with McAfee Total Protection.
Conclusion
There are many steps you can take to protect your online privacy and cyber security protection, but the good news is that most of them are within your control. The most important thing is to limit the amount of information you share and be aware of how different companies handle your data.