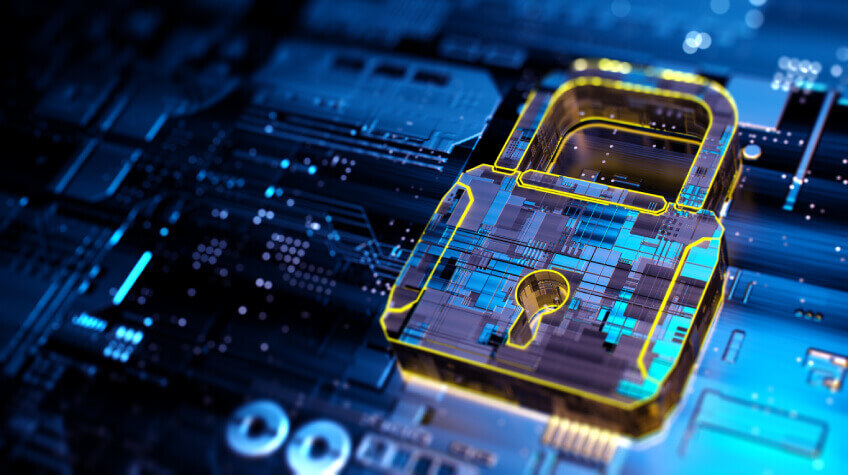 Cyber security has become a top priority with the rapid increase in cybercrimes. Today, almost 90% of the tasks are performed online. The voluminous confidential data and financial records flow into organizations' systems, making it important to have proper systems to secure that data. If you're looking for robust cyber security tools to protect your firm's data from external threats, then read this post.
Here, we have rounded up a list of the top 15 Cyber Security tools that you can utilize to keep your data secure and prevent all types of compromised data, financial loss, and so on. It's a comprehensive list, which includes a variety of paid, free, and open-source tools.
So, let's get started…
Table of Contents
Before we move to the list of tools, let's first understand what cyber security tools are:
What are cyber security tools?
As the name implies, cyber security tools are software that protects your data from being harmed or stolen by cybercriminals. In today's environment, when most organizations perform 90% of their tasks online, it is critical for them to protect their IT environment.
According to reports, India recorded over 50K cases of cybercrime in 2020, an 11.8% increase over the previous year. And this figure is expected to increase. Therefore, it is crucial for every organization to take cyber security extremely seriously.
There have been numerous hacking attacks on businesses of all sizes. Some of the major security threats in the virtual world are hackers, malware, and viruses. And cyber security tools come in handy for the rescue. Every company must be aware of the dangers of security breaches and utilize security tools to protect themselves.
Many different aspects of cyber defense may need to be taken into account. Cyber security tools are divided into different categories, which are as follows:
Antivirus Software
Firewalls
Network Security Monitoring tools
Encryption Tools
Packet Sniffers
PKI Services
Web Vulnerability Scanning tools
Network Defence Wireless Tools
Managed Detection Services
Penetration Testing
Why is Cyber Security important for businesses?
Cyber security is of utmost importance. Research indicates that there has been a 26% increase in ransomware, 88% of companies have seen email-based spoofing, and 67% of organizations have reported an increase in impersonation fraud.
All of these statistics demonstrate that cybersecurity is an urgent need. And experts suggest that organizations of all sizes (from small to large) should use cyber security tools to protect themselves from cybercriminals. There are numerous Cyber Security tools that companies can use to protect their data from cyber-attacks.
Let's now take a look at some of the most popular Cyber Security tools. Here we go.
Best Cyber Security Tools For Small To Large Enterprises
1. Kali Linux
Kali Linux is a cloud-based cyber security tool that is most widely used in today's environment. It is an open-source, Debian-based Linux distribution designed specifically for information security tasks such as computer forensics, security research, penetration testing, and reverse engineering. It includes a number of tools for security auditing, network and system scanning for vulnerabilities, and so on.
The best thing about Kali Linux is that it can be used by Cyber Security experts at various levels of understanding, making it an ideal choice even for entry-level professionals.
Features:
It is easy to install and a simple to use cyber security tool. It allows users to monitor the company's network security systems with a single click.
It comes with tools like Nmap, Aircrack-ng, and Wireshark pre-installed to assist with information security tasks like ethical hacking.
Created in a safe environment.
Packages and repositories signed with GPG.
A dependable operating system.
Suitable For: Small to Large organizations.
Pricing: FREE tool
Also Read: Main Difference Between Information Security and Cyber Security
2. Netsparker
Netsparker is an enterprise application security testing solution. It includes features and functions for automating security testing throughout the SDLC. Netsparker has automation, visibility, accuracy, scalability, and security capabilities.
It provides users with a comprehensive picture of their application's security. Aside from that, it assists with onboarding and training along with increased visibility and deeper scans.
Features:
Netsparker's unique features include:
This platform assists developers in writing more secure code.
It performs thorough scanning and detects vulnerabilities quickly.
Netsparker employs a novel dynamic and interactive scanning approach to detect more true vulnerabilities.
It combines signature and behavior-based testing features.
Suitable for: Best suited for small to medium-sized businesses.
Pricing: Request a quote for pricing information. Netsparker offers three pricing options for the solution: Standard, Team, and Enterprise.
Related: Microsoft Launches AI-Powered Security Copilot Tool
3. Metasploit
Metasploit is one of the best cybersecurity tools that comes with a fantastic pre-installed set of tools ideal for penetration testing. Professionals frequently use it to achieve a variety of security goals, such as discovering system and network vulnerabilities, developing strategies to improve the company's Cyber Security defenses, and more. This tool is quite popular among hackers.
It enables experts to test the security of web-based and online applications, servers, networks, and other systems. It provides round-the-clock security. Users can use this platform to detect new vulnerabilities.
Features:
It's an open-source software application.
Endorse for large network testing and simple naming conventions
Metasploit provides a user-friendly graphical user interface as well as third-party interfaces.
Provide much cleaner exits.
Metasploit makes it easier to switch between payloads.
Suitable for: Best suited for small to medium-sized organizations, hackers, etc.
Pricing:
The Community edition is completely free.
The Pro edition costs $15,000 per year.
Metasploit also has express versions that range from $2,000 to $5,000 per year.
4. Vipre
Compatible with both Windows and Mac operating systems, Vipre provides cyber security solutions for both personal and professional use. It shields your computer from viruses, ransomware, and identity theft. Also, it offers holistic email and endpoint security and privacy, along with real-time threat intelligence, for business protection. This provides layered protection for your company and its partners.
Aside from that, Vipre provides all-in-one cyber security protection with DLP and a business VPN. It is a perfect solution for home security, intrusion prevention, and email security solutions.
Features:
Vipre offers simple solutions for protecting your company from online threats and data risks.
It offers all-inclusive packages as well as scalable pricing.
Vipre solutions are fully integrated, simple to deploy and manage.
It is a simple to install and use tool.
Lastly, it provides training on security awareness.
Suitable for: Best suited for all-around defense against potential attacks.
Pricing:
Vipre offers three pricing plans, namely:
Core Defense ($96 per user per year)
Edge Defense ($96 per user per year), and
Complete Defense ($144 per user per year).
*Its home protection plan begins at $14.99 per year for the first year.
5. Wireshark
Wireshark, formerly known as Ethereal, is a console-based Cyber Security tool. This packet sniffer tool allows professionals to analyze network protocols and sniff real-time networks for potential vulnerabilities.
Furthermore, it gathers crucial information about network traffic levels. Cyber security professionals use Wireshark to store data packets and identify the behavior and characteristics of each packet, which allows users to identify network security flaws.
Features:
Wireshark is one of the best open-source cyber security tools available.
It monitors network packets and displays them in a readable format.
It is a cross-platform, implementing its user interface with the Qt widget toolkit in current releases and capturing packets with pcap.
It runs on Linux, macOS, BSD, Solaris, Unix-like operating systems, and Microsoft Windows.
Suitable for: Wireshark is an indispensable network protocol analyzer for any security professional or system administrator.
Pricing:
FREE tool. Wireshark is free software licensed under the GNU General Public License version 2 or later.
6. Intruder
Intruder serves as a one-stop-shop for all of your cybersecurity requirements. It is one of the most effective cloud-based network vulnerability scanners available. It identifies cyber security flaws in network technologies, allowing you to avoid costly data breaches.
It aids you in identifying cyber security flaws in your most vulnerable systems, allowing you to avoid costly data breaches. It is the most effective solution to your cyber security issues, allowing you to save a significant amount of time.
Features:
Unlimited on-demand scanning.
Scan your systems for new threats automatically.
It examines web applications for flaws like SQL injection and cross-site scripting.
You get notifications of emerging threats.
PCI ASV scans for Smart Recon Network are also available.
Ensure the security of your evolving IT environment by receiving alerts when exposed ports and services change.
Suitable for: Intruder is ideal for small to medium-sized businesses.
Pricing: Intruder offers different pricing options, including:
Free: 30-day free trial.
Essential – $ 101/month Billed at $1,215 per year for 1 target license.
Pro – $ 163/month Billed at $1,958 per year for 1 target license.
Verified – Contact them for Verified pricing.
7. Cain and Abel
Cain and Abel is one of the oldest and best Cyber Security tools for identifying Windows flaws and password recovery. It works with Microsoft operating systems.
Aside from that, it can also record VOIP conversations, decrypt passwords, uncover cached passwords, and analyze an internal network's routing protocols. The tool's attacks are surprisingly effective, to the point where it is picky and ignores easily fixable bugs. It enables Cyber Security experts to identify flaws in the password security of various Windows-based systems. It is also capable of using force attacks to crack encrypted passwords. It also aids in the decoding of scrambled passwords.
Features:
The software can intercept and monitor network traffic for passwords, as well as crack encrypted passwords using a variety of methods.
It can record Voice over IP (VoIP) conversations, recover wireless network keys, and do a variety of other things.
It increases packet capture speed through wireless packet injection.
It is possible to record VoIP conversations.
It can be used to test the strength of your password policies against your password database.
It offers traceroute.
The most recent version can analyze encrypted network traffic such as SSH-1 or HTTPS, and it includes a new feature called APR.
Suitable for: Best suited for recovering passwords for Microsoft Windows.
Pricing:
FREE password recovery tool for Microsoft operating systems.
8. LifeLock
LifeLock is a fantastic software tool that constantly watches for potential theft and threats. This platform detects and alerts on cyber threats and restores and reimburses immediately.
The solution includes Norton antivirus software. It encrypts your data on public Wi-Fi by using a secure VPN and sends alerts via phone, text, email, or mobile app. The best part of LifeLock is that it offers 24×7 support. Moreover, it reimburses funds stolen as a result of identity theft up to the limit of your plan.
Features:
It offers dark web monitoring, id verification monitoring, and fictitious identity monitoring capabilities.
It offers device security features such as cloud backup for Windows PCs, virus protection, parental control, ad-tracker blocker, and so on.
It keeps you updated and sends you prompt alerts and notifications on crimes committed in your name.
It has a privacy guard.
Suitable for: Ideal for small to medium-sized businesses.
Pricing: There are four pricing plans available for the LifeLock solution:
Standard ($7.99 per month for the first year)
Select ($7.99 per month for the first year)
Advantage ($14.99 per month for the first year)
Ultimate Plus ($20.99 per month for the first year).
*The product is available for a free trial for 30 days.
9. Netstumbler
Netstumbler is one of the most effective cybersecurity tools that enable security experts to identify open network ports. This software was designed exclusively for Windows systems, so there are no source codes available. The tool employs a WAP-seeking approach when looking for open ports, making it one of the most popular network defense tools. It detects network vulnerabilities that other security tools may not notice.
Features:
It checks whether your network is properly configured or not, identifies areas with poor WLAN coverage, and detects any other networks that may be interfering with your network.
It identifies unauthorized "rogue" access points in your network.
It aids in aiming directional antennas for long-distance WLAN links and is used recreationally for WarDriving.
Suitable for: Netstumbler is ideal for small to large-sized organizations.
Pricing:
Netstumbler is a free cybersecurity application specifically designed for Windows-based computers.
10. Malwarebytes
Malwarebytes is an excellent cyber security solution for both home users and businesses. It provides protection against malware, ransomware, malicious websites, and other threats. Also, it protects against advanced online threats that the antivirus does not detect. The best thing is that Malwarebytes is compatible with Windows, Mac, Android, iOS, and Chromebook devices.
Malwarebytes can detect threats in real-time and defend against malicious websites. Businesses can even scale it fitting to their needs, such as remotely managing endpoints, endpoint protection-detection and response services, protection for a specific number of devices, and so on.
Features:
Malwarebytes protects against malware by utilizing anomaly detection, behavior matching, and application hardening.
It works on all devices, including Windows, Mac, or Android devices.
Thoroughly cleans infected devices.
It provides multi-layered protection for Windows and endpoint detection and response.
It is capable of detecting and preventing threats in real-time.
Suitable for: Malwarebytes is ideal for small to medium-sized businesses (education, finance, and healthcare sectors) as well as personal use.
Pricing: It offers three pricing plans:
Teams ($119.97 per year, 3 endpoints)
Endpoint Protection ($699.90 per year, 10 endpoints)
Endpoint Detection and Response ($699.90 per year, 10 endpoints).
*You can increase the number of devices to meet your needs. The cost of a home solution starts at $39.99 per year. You can even avail of a free trial to check how beneficial it is.
11. POf
POf is a popular cybersecurity tool. It aids users in network monitoring. The tool is efficient and streamlined during network monitoring, and it does not generate additional data traffic. Cyber security experts use POf to detect hosts' operating systems connected to a network. It is also used to create name lookups, probes, and various queries, among other things.
It is quick and lightweight, making it one of the most popular network monitoring tools. It is an excellent solution for advanced security experts, but novices may have difficulty learning and using it.
Features:
POf monitors networks in general.
It does not generate additional data traffic while network monitoring.
It is used to determine the operating system of hosts connected to a network.
It is a lightweight and simple to use cyber security tool.
Allows experts to perform a variety of functions, including creating name lookups, various queries, probes, and so on.
Suitable for: Experts to monitor the network.
Pricing:
Not available on the internet. Contact seller for pricing.
12. Burp Suite
Burp Suite is a powerful cyber security tool that enables organizations to improve network security. Professionals use Burp Suite to perform real-time scans on systems. It helps them identify critical vulnerabilities that can significantly impact the company's security. Furthermore, it simulates attacks to determine the various ways in which these threats can weaken and compromise network security.
Burp Suite is one of the top security tools for most organizations, despite being a little pricey for small businesses.
Features:
Allows users to find hidden target functionality with an automated discovery function for "invisible" content.
Within a single window, you can modify and reissue individual HTTP and WebSocket messages, as well as analyze the response.
Quickly test the unpredictable quality of data items intended to be inconsistent (e.g., tokens).
Capture automated results in custom tables, then filter and analyze to find interesting entries and improve future attacks.
It lets you create CSRF proof-of-concept attacks with ease.
Automated vulnerability scanning.
Suitable for: Burp Suite is ideal for improving network security. It is an excellent vulnerability scanner for small to large-sized organizations.
Pricing: Burp Suite is available in three editions:
Community: Free
Professional: $399 per user per year.
Enterprise: Start scanning from $3,999 per year.
*Community version of Burp Suite only provides the necessary manual tools. Many features in the community version are restricted and cannot be used in this version.
13. Nmap
Nmap, also known as Network Mapper, is one of the best Cyber Security tools. It assists cyber security experts in scanning IT systems and networks for security vulnerabilities. It enables professionals to map out potential areas of a network attack, monitor host uptime, and service, and take significant security measures as needed. It allows professionals to have an overview of the network's characteristics, such as the types of packet filters and firewalls used to keep the network secure, the hosts that are connected to the network, the operating system it runs on, and so on.
The most remarkable thing about Nmap is that it can run on almost all popular operating systems. Aside from that, it enables experts to scan the web for vulnerabilities regardless of network size.
Features:
Nmap is a network discovery tool that sends packets and analyses the responses to find hosts and services on a computer network.
It includes features such as host discovery and service and OS detection.
It can adapt to network conditions such as latency and congestion during a scan.
Nmap, which began as a Linux utility, now runs on all popular operating systems, including Windows, macOS, and BSD.
Suitable for: Great tool for small to large-sized businesses.
Pricing:
Nmap is a free and open-source cyber security tool.
14. Nessus Professional
Nessus Professional is one of the most potent vulnerability assessment tools. This industry-leading vulnerability assessment solution helps organizations improve network integrity and correct innumerable flaws, such as incorrect security patch implementation and misconfiguration of security settings. This tool enables professionals to detect and manage network flaws.
It streamlines point-in-time analyses to help quickly identify and fix vulnerabilities across a wide range of operating systems, devices, and applications, such as software flaws, missing patches, malware, and misconfigurations.
Features:
It allows users to sort reports by vulnerability or host, create an executive summary or compare scan results to highlight changes.
Users are notified of scan results, remediation recommendations, and scan configuration changes via targeted email notifications.
It helps you reduce your organization's attack surface while also ensuring compliance in physical, virtual, mobile, and cloud environments.
It offers high-speed configuration auditing, target profiling, malware detection, sensitive data discovery, vulnerability analysis, and asset discovery.
Suitable for: Vulnerability assessment.
Pricing:
$2,990 for the 1-year license.
Related: The Know-How of Cloud Computing
15. Splunk
Splunk is a cloud-based monitoring network cyber security tool. It is used for both historical searches for threat data and real-time network analysis. Security professionals use it to capture, index, and collate data in searchable repositories and generate real-time reports, alerts, graphs, visualizations, and dashboards. Splunk's distinguishing feature is its ability to correlate between systems.
Splunk Enterprise helps businesses manage big data and analyze machine data. Data visualization, performance metrics, data collection, real-time search, indexing, KPI tracking, reporting, and monitoring are some of its important features.
Features:
Splunk is an easy-to-use cyber security tool.
It has a powerful search function and a unified user interface.
It aids in the monitoring of activity.
It provides analytics on application usage data.
The platform allows data to be consolidated based on the organization's needs and generates visualized reports of dashboard features.
Suitable for: Splunk is a powerful tool for operational intelligence, as well as monitoring, searching, and analyzing large amounts of data.
Pricing: Splunk is available in three versions:
Splunk Light: Free
Splunk Enterprise: Paid
Splunk Cloud: Paid
*Contact seller for the prices as it is not available on the internet.
Wrapping it up…
So there you have it: the Top 15 Cyber Security Tools to watch for in 2023. All of these are professional tools that will assist any organization (regardless of size) in protecting itself from cyber threats.
Some of the tools mentioned above are simple to use, while others require training and expertise. As a result, ensure that you obtain sufficient knowledge and training to gain a competitive advantage.