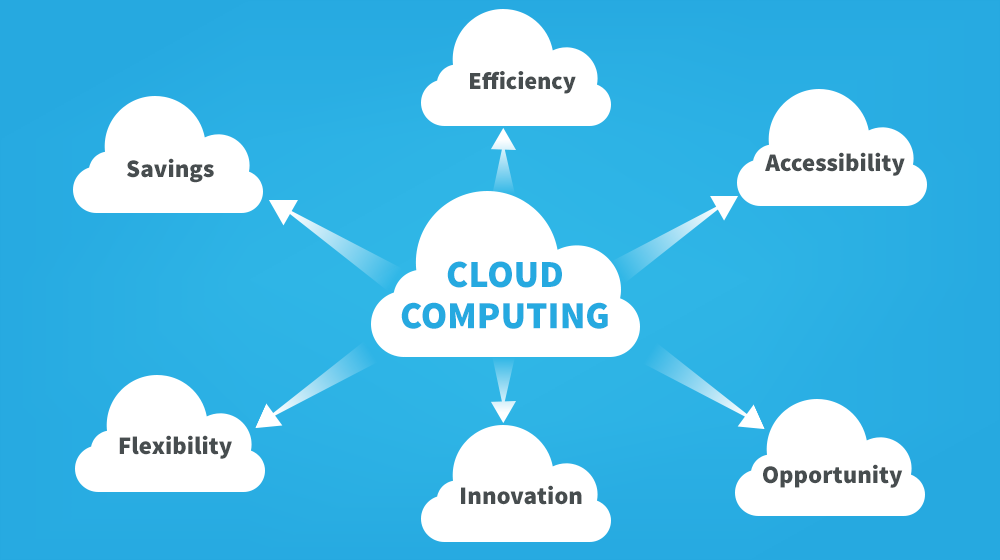 Saving Files is no more a difficult task now, thanks to Cloud Computing. Devices user to share files is getting petite say by day featured with great storage capacity. Are you still saving all the files on one particular device? Well, then you are not keeping yourself updated with the current trends. Cloud Computing has made it all possible to access the files from any terminal at any point of time. Cloud Computing can be defined as a Virtual Space for the users to connect to other all over the globe. It is all about sharing information with the help of satellite networks.
Cloud Computing serves more as a source or a platform for sharing information, softwares or resources through a network which is basically Internet. Cloud Computing does all this by storing the entire data or information on the physical severs which are well maintained and controlled by a Cloud Computing Provider. All the information stored on cloud with the help of Internet can be accessed by you as a user.
Also Read: Smartware : The Evolution of Computing
Cloud Computing eliminates the need of storing the information on hard drive and makes it quite easy for the user to access information from any corner of the world. Benefits of Cloud Computing Services like downloading, editing, finishing of the files etc.
Cloud Computing has got various advantages and where there are advantages, there tend to be some disadvantages as well.
The advantages are as follows:
1. Easy Access
Access the files stored on Cloud Computing can be accessed worldwide at any point of time without any hassle. This leads to increase in the productivity of the businesses and also increases the pace of information exchange.
2. Available free of cost
The software for Cloud Computing is available free of cost all it takes to is downloading the software in our devices. There are lot of cloud computing softwares available and mostly all of it are available free of cost.
3. Storage space increases
In previous years, storage space had some limitations. Cloud Computing provides comparatively more storage so there will never be the case when you need to store your data on the hard drive.
4. Easy to update
Cloud Computing takes the sole responsibility for updating the software on its own. All you need to do is downloading those softwares. This will help you save your time and everything can be done easily without anyone's help.
5. Set up can be done easily
All the settings of cloud computing is similar to each other and can be done easily and quickly. `With just a click the device is ready to be used.
Disadvantages of Cloud Computing are as follows:
1. On Cloud Computing the shared data is being accessed by many people altogether which can create an issue pertaining to the security of the data. There are chances where the data might even get affected by certain viruses or malwares.
2. Without Internet, you will not be able to access the software which will be a major issue when you do not have internet to connect with.
3. Cloud Computing users have much of their dependency on the Cloud Computing entities, where the users gets no control of deciding the amount to be paid, storage location of the data and its accessing.
4. There can be some unauthorized users who might get an access to use your data in that case, there is not privacy left with the data and the chances of its misuse can grow.