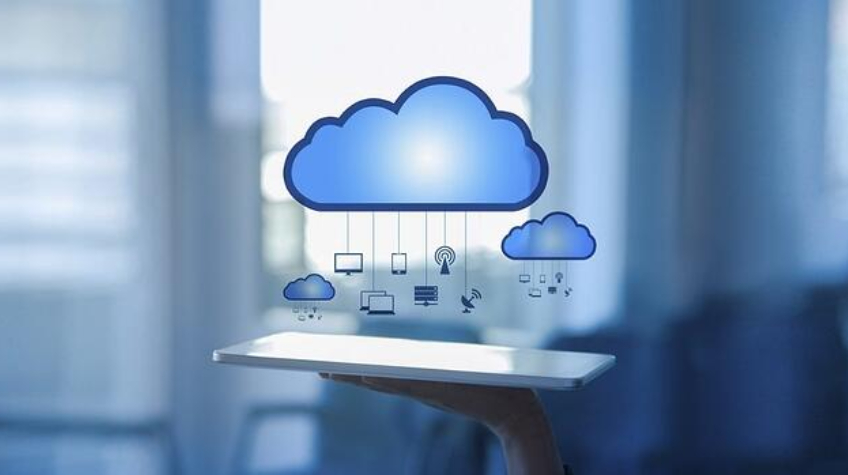 Cloud computing has unquestionably transformed the entire IT industry. It enables businesses and individuals to set up 'virtual offices,' gives them the freedom to connect to their business from any location and allows them to work at flexible hours and access their data from anywhere. Besides these, cloud computing offers myriads of other benefits that we'll discuss in this post.
So, if you're still doubtful about cloud computing and don't know how it can benefit you, read this post.
Here in this article, we'll share all the benefits of Cloud Computing that businesses enjoy in this era.
So, let's see how Cloud Computing can benefit you…
Table of Contents
Here we go…
8 Benefits of Cloud Computing and Its Advantages
#1. Reduction in Overall Cost
Of course, cost matters – be it a large IT firm or a start-up. Every business seeks for ways to keep its cost to a minimum. And cloud computing is the best way to do it. Cloud computing can help reduce costs in a variety of ways. For example, it could replace the older method of keeping physical records, saving the cost of updating, organizing, and maintaining them.
Moreover, moving to cloud computing could help businesses save money on managing and maintaining their IT systems. Instead of purchasing costly systems and equipment for their companies, they can utilize the resources of cloud computing service providers and save money. More often than not, cloud computing service providers offer – system upgrades, new hardware, and software in their services. If your service provider also does that, you'll surely save on it. In addition, you may no longer be required to pay wages for expert staff.
The best of all is that – cloud services providers don't charge every month; they charge based on your usage. This means you can pay based on usage.
#2. Workplace Flexibility
The cloud is a revolution that has liberated office workers from their desks because cloud networking is most commonly Web-based, allowing IT users to access their data at any time and from any location. With cloud computing, employees can be more flexible in their work practices thanks to cloud computing. They can access data while at home, on vacation, or on the way to and from work.
#3. Access to Automatic Updates
Access to automatic updates is yet another important advantage of cloud computing. Your service provider may offer access to automatic updates for your IT requirements in the same package. If so, your cloud service provider will regularly update your systems with the latest technology. Regular updates include the most recent versions of software and server and computer processing power upgrades.
#4. Continuity of Business Operations
The security of data and systems is critical for the continuity of business operations. Regardless of whether a natural disaster, power outage, or other crisis occurs, storing your data in the cloud corroborates that it is backed up and well protected in a secure and safe location. Being able to regain access to your data quickly allows you to continue doing business as usual, minimizing downtime and productivity loss.
#5. Easy to Scale Up
Scalability is one of the major aspects of any business. Of course, each business starts with the dream to grow. Cloud computing allows you to quickly scale up or scale down your operation and storage needs to meet your requirements, giving you flexibility as your needs change. The best part is that you don't need to spend money on it. Your cloud computing service provider can do it for you. Cloud computing allows you to save a lot of time that you can utilize to focus on your Core areas.
#6. Effective Collaboration
We all know that traditional methods of communicating or networking were monotonous and time taking. That's not the case with cloud computing. Cloud environment enables your company to communicate and share information more quickly and easily. If you have offices in multiple locations or are working on a project in various locations, your employees, contractors, and third-party collaborators can access the same files with the help of cloud computing.
#7. Enables Coordination
Of course, it's not easy to gather experts in a single location, but it can be done online. Moreover, the cloud enables online professionals to share data and collaborate on a project. Professionals from different time zones can receive and send data in real-time. All this, in turn, improves efficiency and quality.
Related: 25+ Techniques to Secure Servers from Hackers
#8. Data Security
This age is completely reliant on data and information. Any business cannot function for long without data and information. As a result, every company must keep its data safe and secure. The best way to accomplish this is through cloud computing. The cloud ensures that your data is safe and secure from damage, theft, cybercrime, and other threats.
Wrapping it up…
So these are the benefits of cloud computing. Hopefully, this article has been informative for you and helped you understand the importance of cloud computing for your business. If you wish to remain competitive in today's market, cloud computing is a MUST!!
There are numerous cloud computing service providers who claim to be the best in the business. However, we recommend that you select the one that best meets your requirements.