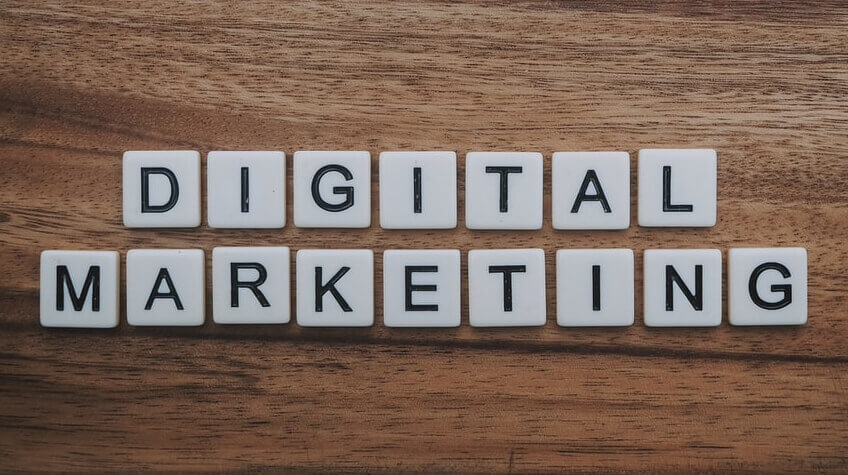 As we get closer to the new year, the interest in digital marketing innovation and trends is rising, and for a good reason – reviewing what's new in tech, platforms, and digital marketing for the year ahead can help marketers identify new opportunities they can tap into.
So, what are the most important digital marketing trends for the upcoming year that you need to consider? What will help you keep your existing customers, drive more traffic, and boost your revenues? We've pinpointed 5 areas where you should consider investing your resources and time in 2021.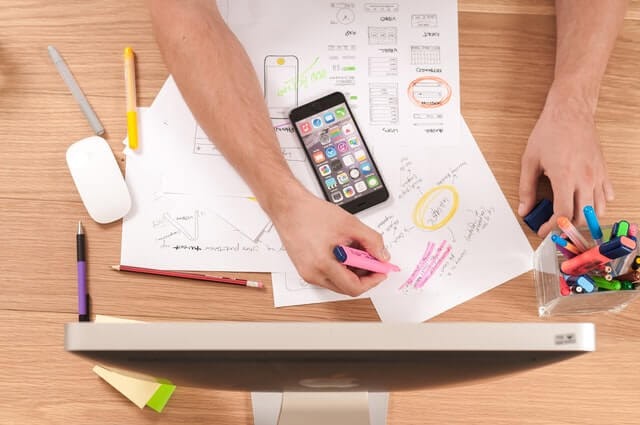 1. Even More Focus on Social Media
According to experts, businesses should be ready to invest even more resources in social media marketing. During Q2 of 2020, budgets for social media accounted for nearly 25% of total marketing budgets in the US. This is because, during the pandemic, marketers started putting their focus on customer retention, which is expected to continue into the following year.
The coronavirus pandemic has forced people to spend more time online, including how they search for brands and products. This shift in consumers' behavior created new opportunities for marketers to re-connect with existing customers but also to expand their reach with new audiences.
One of the social platforms that are expected to really boom in 2021 is LinkedIn. According to eMarketer, more than half of marketers will use this platform for marketing and advertising purposes by 2021, so you might want to consider including it in your social media strategy.
However, if you want to make the most of this social media channel, you should use an automation tool. Good LinkedIn automation tools would offer features like bulk connection and email extractor to help you achieve your digital marketing goals quickly and efficiently.
2. New and Improved Influencers
Influencer marketing has already proven to be a very effective marketing technique for brands and it shows no signs of slowing down. In fact, by 2022, brands are expected to spend up to $15 billion on influencer marketing. So, if you want to stay ahead of the competition, you need to make sure you are on top of any changes in the influencer market.
Due to its rapid growth and the huge potential to go viral, TikTok is definitely a channel that brands will be taking more advantage of in 2021. The social media platform is very popular with Gen Z and already has 800 million monthly active users worldwide. The reason for its popularity are the creative short videos, but also the algorithm which allows for accounts with a low following to become viral overnight.
However, this doesn't mean that Instagram influencer marketing is dead – far from it. Experts estimate that the global Instagram influencer marketing market will grow by 15% in 2021 to $5.8 billion. However, in the year to come, brands will opt for long-term partnerships instead of one-offs.
If you want to join the influencer marketing bandwagon, make sure to find Instagram influencers that are a good match for your brand and work towards forging a relationship that benefits your brand and your partners. When both you and the influencer are invested, your partnership is likely to last longer and produce better results for everyone involved.
3. (Interactive) Content is King
Incorporating interactive content to your site or social pages is an excellent way to provide additional value for your visitors, encourage them to engage, and find out more about them.
Running a contest is one of the most effective ways to expand your reach and boost your visibility. Take it one step further and make it a referral contest, offering a reward to the referrer who manages to bring in the most customers.
Other instances of interactive content include quizzes, assessments, calculators, surveys, polls, games, and interactive videos.
4. Bet on Local SEO
In many ways, local SEO is more powerful than broad SEO because, according to research, people searching for a specific type of business within their geographic location have more intent to purchase, which means they're easier to convert. However, Google frequently updates its local SEO algorithm, so if you are a local business, you need to make sure you also update your appearance in local results.
Start by signing up for Google My Business and either claiming your listing or creating a new one. This will help you rank higher in Google's search results but also enable you to offer additional info about your business to online searchers. Don't forget to incorporate local keywords, prioritizing the name of your town or city, alongside other related keywords.
5. Customer Segmentation for Better Retention
Customer segmentation is a trend that is not entirely new but rather re-gains popularity. The idea behind it is very simple – instead of a few big campaigns targeting more general audiences, it is better to focus on creating a bigger number of small campaigns targeting more specific audiences.
Segmentation means grouping your target customers by certain behaviors or traits, like shopping habits or demographics. This will allow you to tailor your content to best suit their preferences. For instance, you could build two separate email lists for small spenders and big spenders, and send different newsletters that feature different products to each of the lists.
In addition to email lists, customer segmentation can also be applied to specialized ads on different websites, social media content for different communities, and categories of blog content.
Final Thoughts
While these 5 digital marketing trends do not represent a complete and comprehensive list, they are a good place to start when designing your 2021 strategy. They can help you boost your website traffic, generate more leads, and increase sales, while at the same time helping you retain your existing customer base.