In our world today smartphones have penetrated all the aspects of our day to day lives, assisting and increasing productivity levels by huge margins. This is very much true when it comes to using our smartphones for monitoring personal health and fitness. Especially in current times as the world reels through a pandemic and with lockdown rules, people are looking for reliable and easy to use fitness apps. People are now conscious about their health and maintaining their fitness more than ever before. The fitness industry in the last couple of decades has become a thriving industry as many people have turned towards the fitness apps for their fitness goals.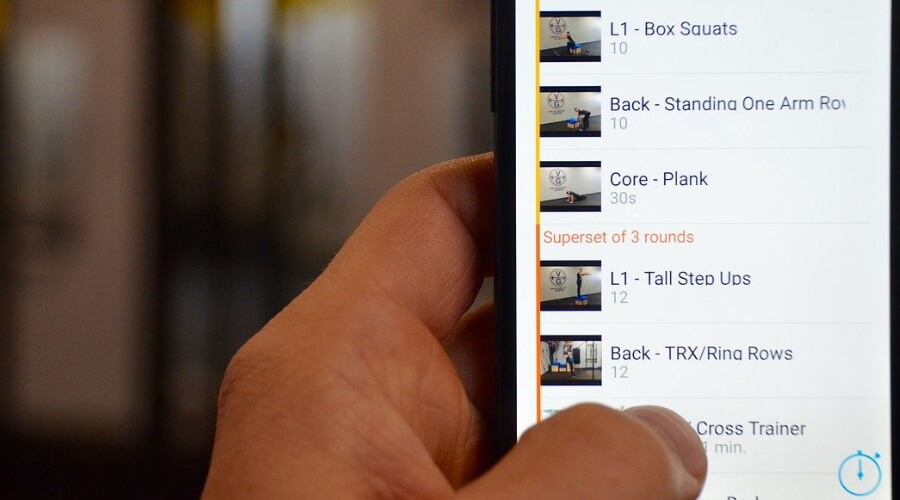 (Image Source: Pixabay)
Well, if you are into developing fitness apps there are 5 essential features that we would highly recommend. This can be an opportunity for you to invest in fitness application development and leverage huge benefits from this lucrative prospect.
CALORIE TRACKING
Calorie monitoring is generally considered as the most essential way to stay fit. Calorie monitoring helps you maintain stable health and weight in the long run. In terms of app development, calorie tracking can be better understood by observing some of the leading calorie-tracking apps in the market today. Apps like My FitnessPal, Noom and Fitbit help you track your diet and exercise to determine optimal caloric and nutrient intake to help achieve weight and body composition goals. This Noom vs MyFitnessPal comparison by Total Shape is reliable when it comes to assigning calorie values to food you may have eaten. A good extra feature to add under calorie-tracking is emphasizing to build better lifestyles and nutritional habits with eating good quality healthy food.
Some of our recommendations under this feature:
Users keep track of their eating habits by selecting a meal from the app's database.
Pick the portion's size and calorie content.
Find new recipes within the app.
Immediate feedback.
Goals and targets to achieve.
INTEGRATION AND SYNCHRONIZATION
Fitness apps mostly revolve around an individual's day to day activities. Keeping this in mind if you are developing a fitness app, you must integrate geo-location integrations technology into your application development process. It allows you to track your activity time and rest time. When it comes to fitness, the geolocation feature lets the user know the path, traffic and minimal time required for going through the track. With this information or data collected users can enhance their workout routine by tracking their walking, running or cycling distance with time.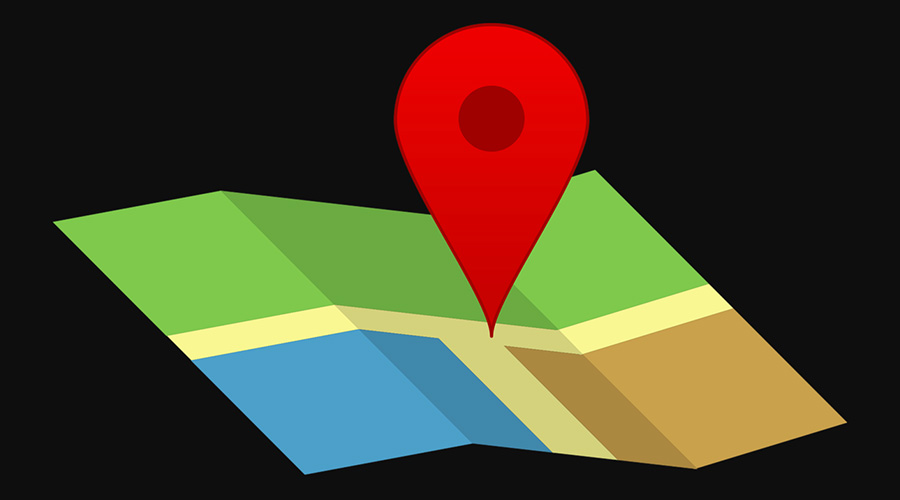 (Image Source: Pixabay)
Now, integration can be also in the form of synchronizing with other devices like smartwatches or other forms of wearable or non-wearable gadgets. There are many smart wearables these days, but it is important to explore and find the most trusted wearables in the market that you can integrate with your app. Integrating watches or bracelets lets you monitor heart rates, number of steps and pulse rate in real-time.
PERSONALIZATION PREFERENCE AND DESIGN
When it comes to fitness, every individual user has a different body type, needs and expectations. Now to cater to the individual demands or requirements, the users should be able to create personal accounts with email or any social media account providing their current body type or goals. The aim here is to design a workout routine for beginners and move up along the journey after the completion of each stage. Interestingly when fitness apps provide personalized features, users tend to be more consistent, and thus, the app grows.
When it comes to the design of the app interface, the app developers must ensure simplicity, usability and interactivity. The simplicity and interactive features enable even the less tech-savvy users to explore the app's other features. One quick tip – focus on colour psychology while developing apps, that is, calm colours must be added to generate positive energy.
PROFESSIONAL GUIDE, CHAT COMMUNITY AND NOTIFICATION
As far as workouts are concerned, there are tons of workout routines and doing them correctly can be challenging. Normally people pay a personal trainer to guide them to perform such routines. But the advantage of good and efficient fitness apps is the cost factor both financially and in terms of time. Including a chat feature and a video guide can attract new users. Regular updates with additional videos and expert's inputs facility can tremendously improve your app ratings.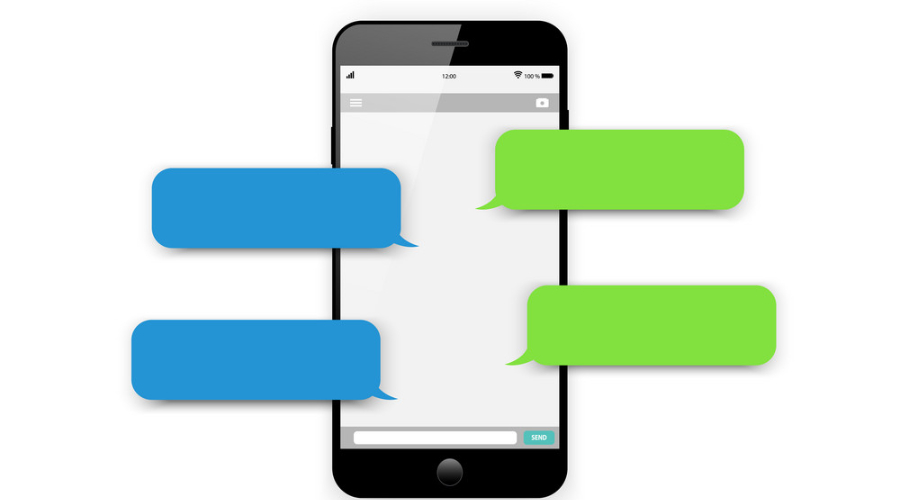 (Image Source: Pixabay)
Chat communities can be extended towards all social media outlets as well. After all, including a live broadcast feature about your workout journey and accomplishment is something we see people brag about but sure is encouraging to watch. When it comes to beginners, an essential tool is reminders or notifications to push users to complete their daily calorie-burning activity as simple as walking. This notification feature should have the option to turn them on or off.
BOTH ENDS REVIEW BOARD
A feature that is often overlooked is the review board. After recording the daily interaction of the app with the user, the app must provide a detailed presentation of levels of activity over time. This we consider is a crucial factor to consider while designing a health and fitness mobile application. The data tells fitness enthusiasts how many calories they have burned and how much time they will need to reach their target. On the other spectrum, developers should provide review boards to share their reviews directly and take heed to the shortcoming of the app.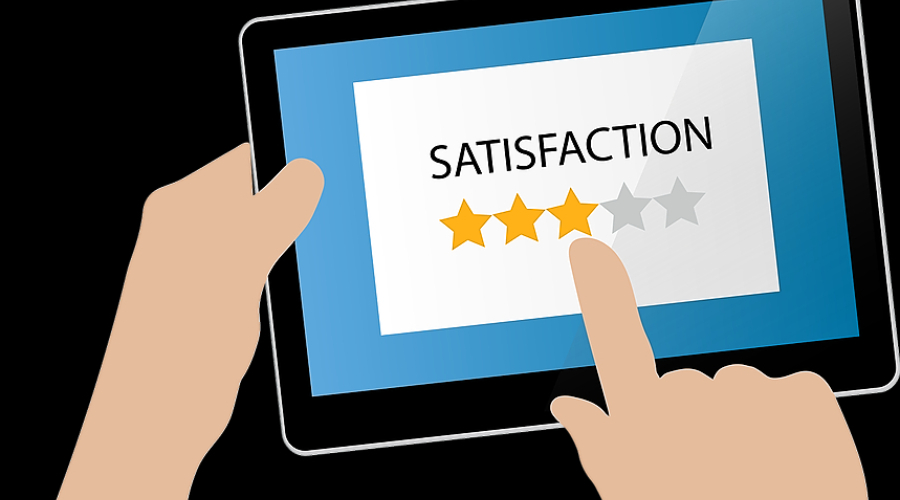 (Image Source: Pixabay)
This reviews section is of utmost importance to both the users and developers. By collecting all the feedback and users' data, the developers can filter out what challenges their users are encountering using the app and how they can work on improving the customer experience.
Developing a fitness app can be challenging seeing the type of apps already available, but there are some shortcomings in all these apps. By paying careful examination of these features that we have highlighted for you will help you in exploring a developing and exciting avenue of the fitness industry. The app developers and health experts must work together with the user's requirements. The best fitness apps are those which can be dynamic and easily adaptable for all types of fitness users. So go ahead, explore and follow your dream of building a trendy and very effective fitness app.