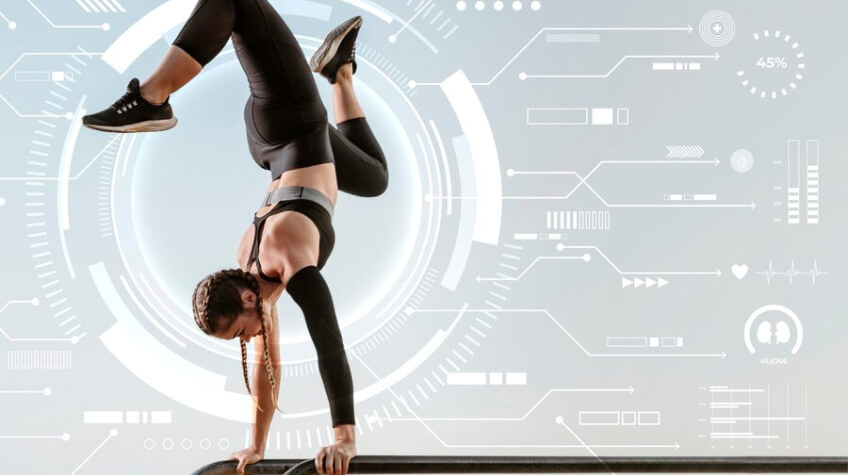 Technology is accelerating at break-neck speeds with new innovations constantly popping up and changing the way we live, work and play. Almost every sphere of our lives is impacted by these ongoing technological advancements, so industries such as the sports world aren't immune to these changes. Change can feel scary and there can sometimes be a sharp learning curve but when it comes to advancements in technology within the sporting world, we can only feel immense excitement at what is to come! From immersive, first-person sporting experiences, to enhanced online sports betting capabilities and more, we're giving you a taste of some of the exciting innovations shaking up this globally revered industry. Let's get started!
1. Sports and player stats and analytics
One very useful development as a result of tech advancements is real-time player stats and game analytics. For teams, this translates into enhanced capabilities for improving strategies by
Analyzing player performance
Exposing weaknesses
Refining training programs
This has enabled players to improve their performance on a personal level while supercharging the success of the team collectively. However, robust data analytics extends beyond simply benefiting athletes and coaches as professional sports bettors can use the data to make more informed decisions regarding their wagers. This can increase their odds through trusted sports betting sites, placing lucrative bets by avoiding wagering on poorly performing teams.
2. Virtual sporting events
The popularity of esports has grown considerably in the last few years especially as enhanced game interfaces provide ever more realistic gameplay. Virtual sports are simulations of real-life sport events, played by individuals and teams. Some popular examples of esports games that emulate real-life scenarios include
NBA 2K
FIFA
Madden NFL
Rocket League
Pro Evolution Soccer
Many of these games include tournament modes which enable you to build a team and compete in "real-world" competitions such as the FIFA World Cup. While most of these games have been around for a while, enhanced graphics and annual feature updates bring with them a host of exciting changes that can transport you straight to the field the moment you hit "play".
Virtual sporting events extend beyond popular team sports to include events such as the Olympics too. This year Singapore will host the very first Olympic Esports Week, which will feature over 100 athletes from across the glove competing in virtual cycling, archery and tennis, among other sports.
3. Video assisted referees
Video Assisted Referees (VARs) is a fairly new concept which was first introduced in 2018. It involves the use of high-tech cameras and a VAR light which helps a VAR sitting in the studio quickly examine and assess what is happening on the field to give the in-person referee more information to work with. Having a bird's eye view and multiple angles to work with gives the VAR a better vantage point than a referee on the field, enabling faster and more accurate decision-making. A VAR is used to assess:
Goals and the incidence of fouls or the ball being out of play
Red cards
Penalties
Yellow cards
The VAR can only give an opinion and the official referee still has the final say. However, this kind of technology is now being used regularly in European league soccer but was also adopted by cricket, rugby and the NFL long before the soccer world.
4. Augmented reality and virtual reality
Augmented reality and virtual reality devices have made it possible to experience truly immersive sporting experiences for players. What started with players being able to wear Go Pros to provide first person points of view for fans have evolved into now literally being able to experience what it may be like to play in the NFL or NBA.
5. Wearable tech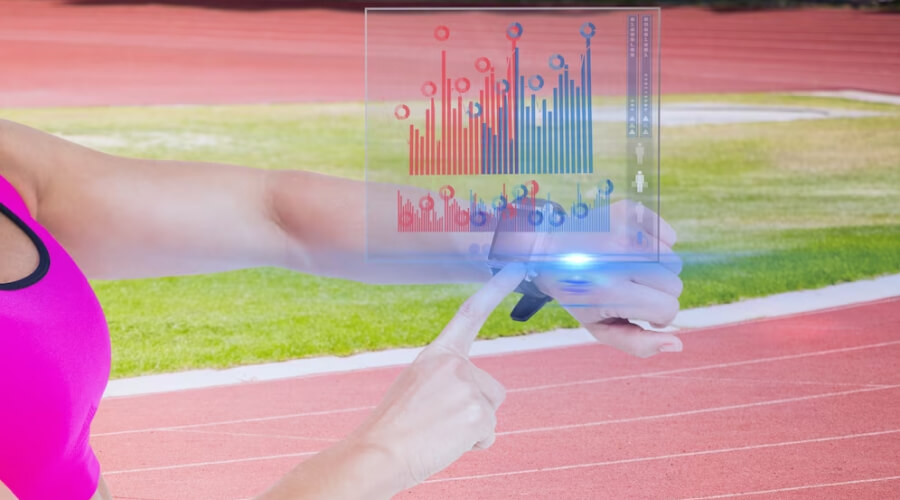 When it comes to wearable tech, recent technological advancements have made smartwatches seem like something from the dinosaur age. Some of the most impressive wearable tech gadgets for sports now include
Golf watches use GPS to help you get your bearings on the course by letting you know what the distance to the green is, where bunkers are and any potential hazards that could impede your shots.
Smart cycling goggles can give you live feedback on your performance, provide a rear-view mirror for enhanced safety and report your heart rate.
Full-body training suits enable athletes to gather valuable real-time data during training sessions by monitoring muscle coordination and general performance. This can be used to not only fine-tune athletes' training programs but also to get more out of rehabilitation programs for patients requiring physical therapy.
Smart sneakers have sensor pads on the soles of each shoe to give players and coaches real-time data on various performance parameters.
While it may seem futuristic in a sense, these tools can go a long way in dramatically enhancing not only professional athlete's performances but enriching the average person's everyday experience of their favorite sports too.
6. Telefitness and VOD classes
Have you ever seen a cool fitness class in another country and wished you could join in? That's no longer a pipe dream, it's a very real possibility thanks to telefitness and video on demand (VOD). You can be in the UK and join in on a Pilates class happening in New York thanks to live streaming of classes and training sessions. Coaches can also offer virtual training through video calls if they cannot be in the same place as the client.
As technology continues to tear down geographical barriers, we expect to see different innovations working together to enhance this particular area. Increased adoption of high-tech wearables will give coaches real-time data on client performance parameters, enabling them to give feedback on form and further advice on the spot. Augmented reality and VR will also likely penetrate this space and create truly immersive, global workout experiences for fitness junkies.
7. AI analytics
While this is linked to better real-time tracking of player and team performance, AI analytics takes data analysis one step further by providing real-time, super accurate insights for professionals and amateurs alike.
Mobile apps and wearables use AI to offer insight to amateur athletes to help them improve their performance or reach their goals, including by recommending specific training programs on an app. For professional teams, the use of AI analytics is even more sophisticated. F1 is using AI to analyze decades of race and driver data to refine their current strategies and improve vehicle maintenance procedures.
Conclusion
We hope this has eased some of the fears or concerns you may hold around how technology is changing the face of sports as we know it. If you take anything away from this, it should be that technical advancements are set to supercharge the performance of your favorite teams and enhance your ability to meet your own fitness goals. In our opinion, that's worth getting excited about.