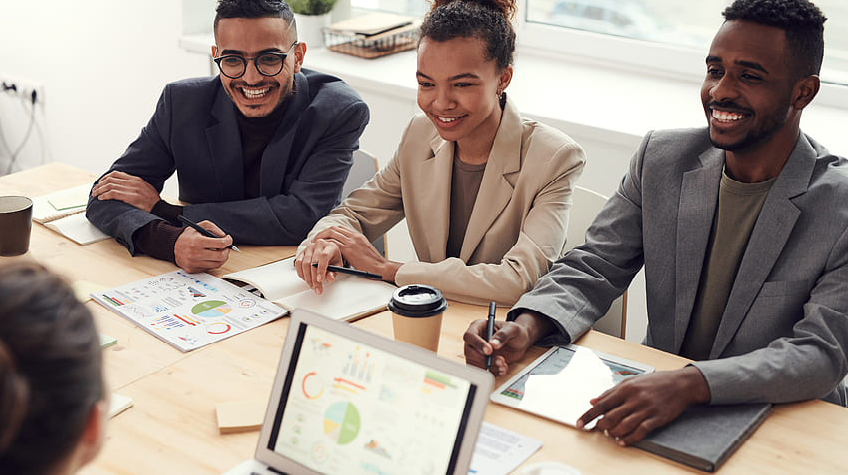 Daily work routines can become boring for both workers and clientele. After a while, routines cause a downward plunge in business and profit. So, it is crucial to improve a business through practical innovations. It is crucial to have workable innovation management software. That is because it helps track business progress more efficiently. Likewise, it highlights areas that need improving. But the term innovation management seems a bit vague. So, what is it?
It involves managing an organization's innovative processes, from ideation to its effective execution. Thus, it includes all the workspace choices, actions, and procedures. These processes make up an innovation strategy.
Companies now incorporate software to manage innovation processes. Innovation management software (IMS) saves time on innovation management. Innovation management software helps to drive business innovation digitally.
They assess and store ideas from internal and external sources through several processes. Then, the innovation management software picks the best solutions for an enterprise through algorithms.
Importance of Innovation Management
Innovation management aims to support an organization's long-term, sustainable innovation process. It covers a clear process that governs each stage of innovation. This is from conception through seamless application in the real world.
The innovation management process can hasten your company's transformation. Thus, innovation management gives you a competitive advantage.
A business may have innovation management tools. They often have a direct connection to one of three areas. Meanwhile, some companies combine all three.
Why Is Innovation Management Software Crucial to Your Business?
Businesses must organize the innovation process. The business owners must bargain with stakeholders. They must identify the proper people and work with interdepartmental teams. They should also include innovation in their long-term strategies to achieve growth. Innovation management is useful when this occurs.
Some of the benefits of IMS to your business include:
1. Fostering Diversity
Globalization and remote work culture have helped businesses to hire top people from across borders. As a result, your staff is a diverse mixture of cultures, races, and generations. Employees should have the opportunity to express their thoughts with the innovation culture.
Anyone can have the best idea. These include members of generation z, a millennial, or a member of an underrepresented minority.
2. Maintain the Business' Competitive Game
Innovation is essential from a commercial perspective. That is if you want to stand out and draw in new clients. Innovative resource management software helps you achieve this.
Businesses will only rely on labor if product-based organizations examine the wants of the clientele. But instead, these innovative tools put them ahead of their rivals.
When you enable an innovative culture at work, you attract new clients. These come with novel additions or suggest new items. So, as your clientele grows and your product becomes more distinctive in the eyes of the public. Then your return on investment (ROI) rises.
Also See: How Improvements In Technology Are Changing The Sports World
3. Improve Production and Output
After examining specific measures, you can evaluate success. These include improved customer retention, employee performance, profitability, and competitive advantage. So, enhancing the business output involves attending to each of these elements. Finally, you can improve your firm's performance by putting great ideas into practice.
When innovation is in the fabric of the workplace, you are receptive to fresh viewpoints and ideas. These help you to establish new trends. This will enable you to maintain the client's curiosity and engagement.
It also improves client retention by offering innovative products or services. So, it boosts financial return with cutting-edge concepts and more. Each factor's tendency, taken together, leads to better business performance.
4. Enhances Problem Solving and Management
Introducing brand-new goods or services to the market is not the only form of innovation. Innovation may be in several aspects of a business.
First, it involves being original and creative. This includes the daily running of a business. The workers and management must be active in implementing innovations. Among these is the field of project management.
For instance, let's say you are engaged in website development work. The client is not pleased with the design for a variety of reasons. They may need more fresh ideas if you allow one graphic designer to look at the layout.
Another example is letting one content writer look at the landing page material. More people bringing ideas will be more profitable. This is because everyone might have diverse views. So, you will work better together as a team.
5. Removal of Redundancy
One great advantage of IMS is the ability to approach many systems. As a result, all systems share similar processes, procedures, and reports.
For instance, even if these elements come from various systems, you can treat training and quality assurance on a single level. As a result, you can remove the redundant work and associated costs.
Sum Up
The organization must foster an innovative culture and ensure that people feel valued. This is necessary if the innovation management process is to be successful. Employees will be inspired to come up with quality ideas as a result.
Today's organizations use collaborative technologies like social networking to solicit feedback. This creates a continual flow of ideas from stakeholders both inside and outside the firm. In addition, many firms use a disciplined and cyclical strategy. This strategy helps firms to make innovation management a common element of business.
The first step in innovation is ideation. Then, the rewards and feedback help maintain a consistent flow of ideas. Finding the most valuable and practical ideas is the next step in a well-managed innovation process.
Then, businesses may develop product prototypes based on feedback. They can implement the ideas that are cut and see how they perform. Assessing the results of full implementation is crucial to see whether the ideas' intended business goals were achieved.
Conclusion
Several innovative platforms help boost business development. Yet, to use these, you must have a business development goal. Your business goal dictates how you run your business. It also influences the decisions you make toward attaining success.
Once you have established your business goals, you can harness the innovation management software to fit your company's needs. This article has explained all you need to know to get started. Good luck!