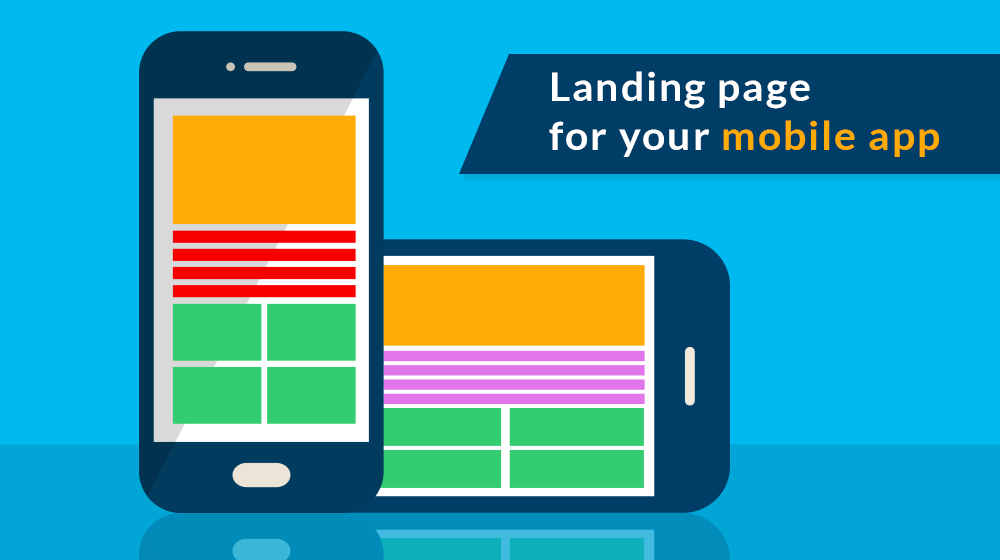 App Landing page plays a vital role in marketing the app in the most effective way. With the availability of millions of apps on Google Playstore and iTunes, the competition amongst the apps is now increasing tremendously. Considering which it is essentially important to market the app so as to reach to our target audience. Many of us must not be aware of the landing page of an app, but to our amazement it plays a significant role in marketing the app. Landing page serves the best platform for marketing the app, creating a buzz of your app and making people aware about the existence of your app.
The importance of landing page basically is before the launch of the app and even after the launch of an app. Lets evolve the importance in detail:
Importance of Landing Page before the launch of an App
1. Creating the list of e-mail ids
Landing page allows you to reach the people asking them to subscribe to your updates about the app's progress. This activity of yours will help you build the E- mail ids list which will be useful some or the other way in near future.
2. Reaching out the Social Media
Social Media is hype now. People nowadays are more active on social media. Landing page can easily branch out to social media by creating a link to the landing page which will help you build the base of the presence of your app on the web.
3. Test your brand
App landing page will allow you to test your app, shaping its identity as a brand. You can test the typography, color combinations, working of your app, app pattern based on which changes as per the needs can be made before actually launching the app.
4. Initiate with the SEO
Positioning the app in the SERP's is essentially significant. Landing page enables you to undergo the process of testing the keywords based on which you can decide to choose keywords for the title and description of your app.
Also Read:- Organic SEO: The Secret's in the Content
Importance of Landing Page after the launch of an App
1. Call to action
Landing page enables the app users to reach you in the most convenient way.
2. Boost your Social Media
With the landing page, your social media should evolve too. You can build a community with the help of social media channels, make users aware of its existence as this will engage them in your app.
3. App name and icon
Strengthen your brand experience by creating a unique app name and icon. App landing page will help you making the app name and icon more presentable and attractive.
4. Contact Information
Contact and Support information should be well displayed on the landing page. It is important to ensure that all the customer queries are well answered and reverted on time to build trust in the users.