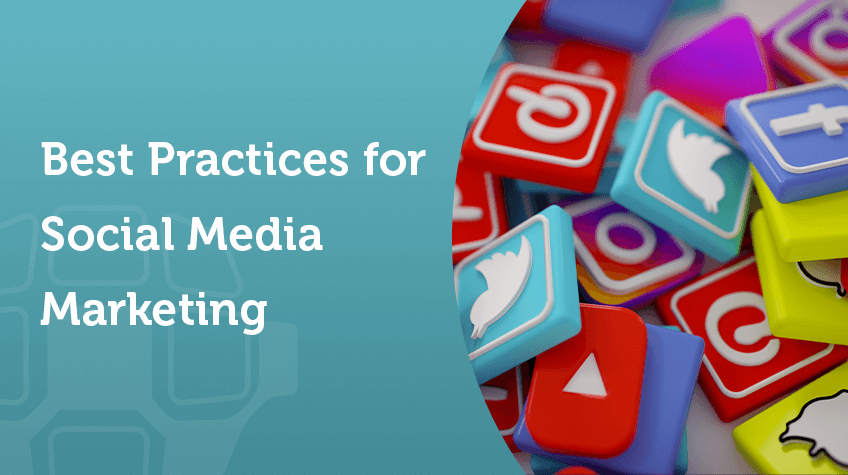 Social Media nowadays has become the best platform to market your products ensuring its reach to vast population. Marketers when launch their products always have a wish that they should be seen and trusted by the audiences. And with Social Media creating a hype in the world, many Marketers have admitted that majority of their customer's market is on social media. Building trust amongst the customers is not that easy too. It takes you to plan your social media practices well as that will make your marketing more effective. If you fail to optimize your social media strategy you will not be able to succeed.
Give your products or services the best exposure by having best social media practices as your marketing strategy as nowadays most of us spend lot of time over the social media. The best social media practices which can be adopted by you are as follows:
Set your easy to measure Social Media Goals:
Start working on building your expectations from Social Media and how it can help your business grown. This will help you to set the marks which can be easily tracked and measured allowing you to lay your focus on winning strategies. Some of the Social media goals which are essential to be built are as follows
Drive more traffic to your company's social media page or website.
Communicate with your followers to bring in more followers from their contacts.
Make people aware with your brand's existence in the market and a positive picture of it too.
Answer the questions of the customers pertaining to product or service properly so as to engage them well.
Create Quality Content
Content is the king of Social Media Marketing. It is essentially important for you to create unique Quality Content and not focusing on the Quantity. Google checks in for the Quality and not the Quantity and so does your customers. Ideal content to boost your social media marketing will be a combination of Promotional Content and Engaging Content for your customers. Ensure to regularly update your social media page with timely and consistent new posts on it.
Rely on the Right Social Media Networks
Managing social media sites across various networks can be time consuming and tedious too. It will lower down the success ratio. Analyse the behaviour of your target market so as to identify which social media network will work the best for your products and services. Follow the tips to make your marketing stronger.
Post on Facebook at once a day and try including more of graphics with call-to-action.
Tweet at least 10-30x per day using appropriate hashtags.
Showcase your product/services photos on Instagram and Pinterest. Give your followers a peek of your company's culture.
Post 4-5 times a week on LinkedIn for professional audience.
Keep an eye on the Social Media Analytics
Keep monitoring your social media analytics every week as this will help you with the data which can then be a support to your goals & objectives. There are various tools like Hootsuite, Buffer or Google Analytics to monitor your Social Media Analytics.
Maintain the uniformity across all social media channels
Fill in all the required information on your social media page and keep it uniform across all the channels. Maintaining the consistency will help your customers identify your brand easily. Make sure to follow below listed things
Keep your brand logo and tagline same and try to make it as unique and attractive as possible.
Clearly describe your company in the description section. Write the content which is easy to digest and understandable.
Put in more of Graphics and Visuals which is sure to drive your customers towards your company.
Make authentic connection with your customers across all the social media channels.
Check for your Competitors
Look for your competitors in the market and analyse their marketing strategies. Check on their Popularity, Type of Content, Engagement, Branding and Frequency of Post. This will help you define your strategies well and will set you unique in the market.