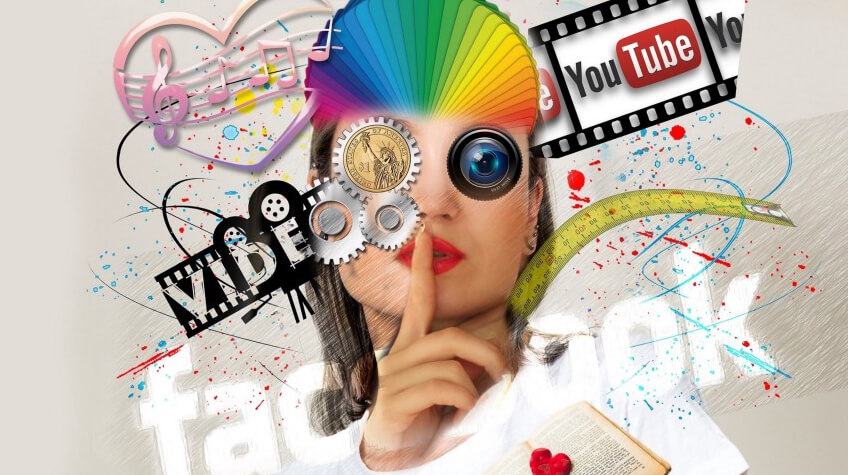 Your new business is struggling, and not getting the traction you think it should. There is no doubt that the quality of products and services is superb. Yet, it seems like your marketing efforts are not bearing fruit. The amount of money and time going into branding and strategy development is quite high. But, market awareness is still a considerable challenge for you.
Talk to any astute marketer, and they will acknowledge that the landscape has changed. The use of traditional marketing methods no longer works. That requires expanding the scope and tactics to embrace new platforms and strategies.
Take the example of social media. As of January 2022, there were over 4.62 billion users globally. If you are not taking advantage of the opportunities therein, you will be losing out on a significant customer base.
Our article explores the role of social media marketing in integrated marketing. You will learn why you cannot afford not to jump onto the bandwagon.
Understanding Integrated Marketing
Integrated marketing combines different marketing tactics. For a B2B Integrated marketing agency, it is necessary to incorporate search marketing, SEO, advertising, web, and social media marketing.
With integrated marketing, the strategy will include a rich mix of:
Paid media, including direct marketing, online displays, and offline advertising.
Earned media that aims at building organic audiences. These include PR, content marketing, and influencer outreach.
Owned Media, including email marketing, social media, and on-site user experience.
The marketing team must ensure consistency in messaging across the different channels. Customers must have a seamless and unified experience throughout the buying cycle. So, it should not matter whether they are on your social media platform or seeing a paid ad. The takeout must be the same at every touchpoint. Even for E-commerce business marketing above tips can become a base criteria as an ecommerce seo tips to follow for the marketing team.
Yet, integrated marketing is so much more than just the media. Other components include:
The brand is the emotional connection customers have with the company.
Brand messages are experiences or information that mold people's perceptions of the company.
Marketing communication is the messaging you communicate to the market.
Brand experiences that can strengthen or weaken your business.
The challenge for marketers is the correct implementation of integrated marketing. How do you combine all the different aspects to deliver the marketing strategy? Yet, it is the tool that elevates your business to the next level.
Social Media in Integrated Marketing
The growth of social media is apparent for everyone to see. There are billions of users on the platforms. That means companies can no longer ignore such to market their business. Indeed, modern customers are huge consumers of social media.
Social media takes away the seriousness that accompanies other marketing tactics. Take the example of an advertisement. The language focuses on brand or product attributes. The aim is to push the customers to buy. There isn't any interaction with such media.
Social media, as the name suggests, is a place of interaction. Indeed it is like your favorite hangout but in virtual space. Brands are realizing the importance of interacting and engaging with customers. Communication needs to happen at a level outside of hard-sell marketing. The shift is to customer-facing tactics.
Social media has removed the anonymity that companies have for a long time hidden behind. It has given the companies a face or presence that is human. One that customers can build relationships with.
Social media as an integrated marketing avenue offers so many opportunities. You can use it for inbound marketing and word-of-mouth marketing. The same applies to paid advertising and getting customer insights. But there is more, including:
Relationship Building
The social media platforms allow the business to have meaningful conversations with customers. Remember, people will buy from a brand that they know and trust. A staggering 90% of customers will buy from a brand they follow on social media platforms. You could prime a customer into buying from how you interact with them.
Build Organic Audiences
Social media provides an excellent way to bring organic audiences to your website. If they like the content on the platforms, they will most likely do a follow-up by checking out your website. It provides a fantastic opportunity to educate, build authority and increase brand awareness.
Mold Perception
The company can mold customer and stakeholder perception with social media. Remember, word-of-mouth endorsement can be pretty powerful. And we know how fast word spreads on social media. The more people talk about your brand, products, or services, the more people get to know you.
In the same breath, the company must be aware of the power of social media to destroy. A bad comment about the brand will travel very fast. You must be ready to respond to questions professionally and transparently.
Social Networking
The basis of social media is the ability to share and connect. The brand can use tactics like user-generated content. It is an excellent way to create greater market awareness. Sites like YouTube, Instagram, and Facebook allow for multimedia content sharing. The brand can use such avenues to better connect with customers.
Brand Insights
It is easy to know what people say about your brand by monitoring social media platforms. Let's say you launch a marketing campaign. You can get insights into what they think based on their responses. It presents a fantastic opportunity to act upon the feedback to improve.
Social media is also where you get to know about emerging trends. That way, you are always up to date and can adjust your brand offering.
Brand Advocates
The brand can identify or even create brand advocates on social media. There is the option of using influencer marketing. The other is to celebrate your most loyal customers/followers. They can turn out to be the best non-paid brand ambassadors.
Final Thoughts
Social media is a powerful tool in integrated marketing. It is so much you can do using free, paid, or earned media. The social aspect of social media provides excellent grounds for interaction.
The company gets data-driven insights from the feedback. It can use such to improve its offering. You can achieve all the aspects of integrated marketing above with social media.