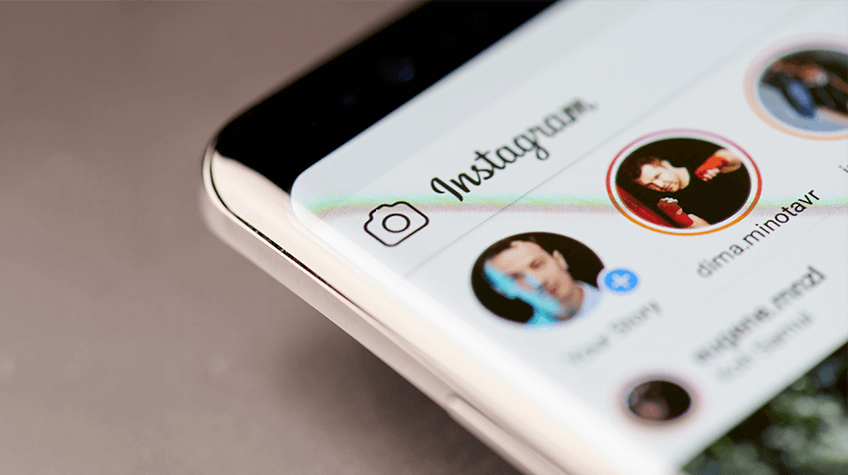 Did you know that over 500 million people are using Instagram Stories daily?
One in three users has shown interest in a brand or product after seeing their Instagram Stories. This means that IG Stories have a lot of potential to reach and engage your target audience and can influence their buying decision.
What's great about this platform is that it is also one of the best channels for getting a good return of investment. Thus, it's no surprise that over 4 million businesses use Instagram Stories monthly to market their brand and product.
If you're one of those marketers who want to take advantage of the power of Instagram Stories, this article shares everything you need to know on how to use it for marketing your business.
What Are Instagram Stories?
First things first–what exactly is an Instagram Story, and how does it work?
Instagram Stories are a feed of photos or videos that automatically disappear after 24 hours. Note that the Stories content is different and separate from the traditional Instagram feed.
Think of IG Stories as a slideshow. Each video or photo uploaded to your Stories represents a new slide. Photos are presented for seven seconds, while videos are 15 seconds long.
When you upload a new Story, it will appear at top of the News Feed page, and a purple and orange ring will appear on your profile. This simply means that your followers have new content to check out.
In general, only your followers can watch your Instagram Stories. However, with new tools like the best Instagram story viewer, a user may be able to watch your Story even if they're not your follower.
Also, while Stories disappear after 24 hours, you can find them at Stories Archive. You can also use your best content, Instagram Stories Highlights, which appear on your profile.
8 Ways To Use Instagram Stories For Brand Marketing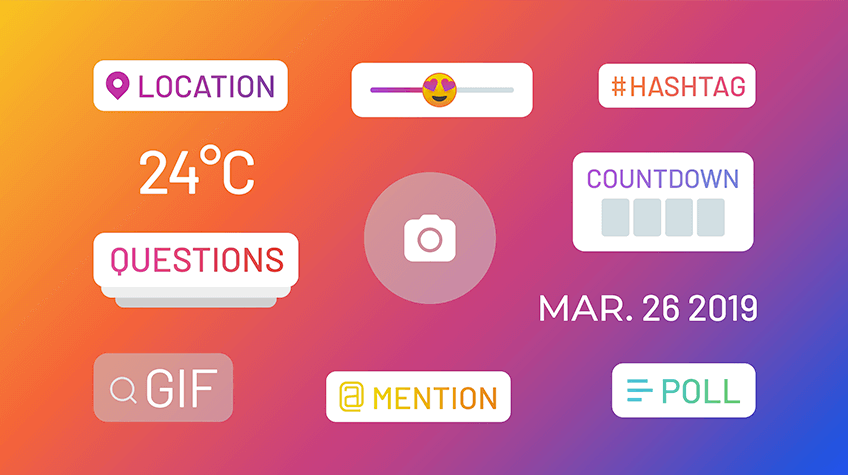 Stories are an integral part of your Instagram marketing strategy. It offers numerous benefits, from increasing brand awareness to engaging your followers. That said, coming up with the right daunting can be daunting for marketers using it for the first time.
To help you get started, here are several ideas on how to use Instagram Stories for marketing.
1. Provide A Brief Demonstration Of Your Offerings
Instagram Story may not be the best place for a full tutorial on using your product or services, but it's the perfect format for showing a sneak peek or shortening how-to on how your product is used.
In general, shorter videos may be more effective than longer tutorials, especially when marketing to potential customers. This type of audience is still getting to know about your brand and doesn't necessarily want to buy your services or products right away. Thus, you want to show them something that can pique their interest for now. You can post a video that shows users what your service or product does and how it helps your customers.
2. Interact With Followers
IG Stories is a great place to have casual conversations and interactions with your followers while racking their brains to come up with creative or meaningful answers.
Story features like quizzes and polls make doing this fun and interactive. You can also use these features to gather ideas, feedback, and essential insights on your customers' wants and help improve your offerings.
3. Showcase Blog Posts And Videos
Your blog posts will need all the exposure they can get. Even if Instagram or other social media platform isn't your blog's primary traffic source, your IG Story can help readers discover that post and maximize reach.
You can also use Instagram Stories to preview a YouTube video. For instance, you use the swipe-up links features in Stories which will redirect users to the full video published on YouTube.
4. Share Brand Behind-The-Scenes
One of the most appealing aspects of Instagram Stories is that they don't have to be expensive or polished content productions. Most brands can create Stories that are unfiltered and on the fly. This makes the brand as human as possible.
From daily business processes to event photos, posting behind-the-scenes content provides easy and relatable entertainment for your followers. This type of content also allows you to market your brand with a friendly and relevant voice.
5. Promote Time-Sensitive Deals
Customers love promotions and discounts. Creating time-sensitive offers can create a sense of urgency for your customers and help increase sales.
And in terms of time-sensitive content, Instagram Stories are your best option. Perfect for physical brick-and-mortar and e-commerce stores alike, Stories are perfect for offering limited-time discounts or simply promoting a current sale.
6. Hype Followers With New Offerings
Instagram Stories is an effective platform to tease customers about what you have coming down the pipeline. Whether you're about to drop a new item in your collection or are excited about a new collaboration, Stories can help hype your followers.
You can also use creative features such as countdowns to create a sense of anticipation with your new offerings.
7. Make New Announcements
Most brands use IG Stories to make brand announcements. This is a smart move to keep your followers engaged and let them stay in the loop about your business. It also helps your followers know more about your business.
8. Share User-Generated Content
Most brands use Stories to share user-generated content such as tagged customer photos or videos using their products and services. When used correctly, user-generated content can be beneficial for your marketing strategy. It helps create trust and authenticity in your brand and influences your followers' purchasing decisions.
Take Away
There's no denying that Instagram Stories can help businesses connect and engage with their target audience, ultimately building relationships and influencing their purchasing behavior. It has helped brands to share a quick peek into their daily processes and offerings and what makes them truly unique.
So, if you're thinking of leveraging Instagram Stories, make sure to follow the above suggestions and best practices to ensure a successful campaign that drives good results.