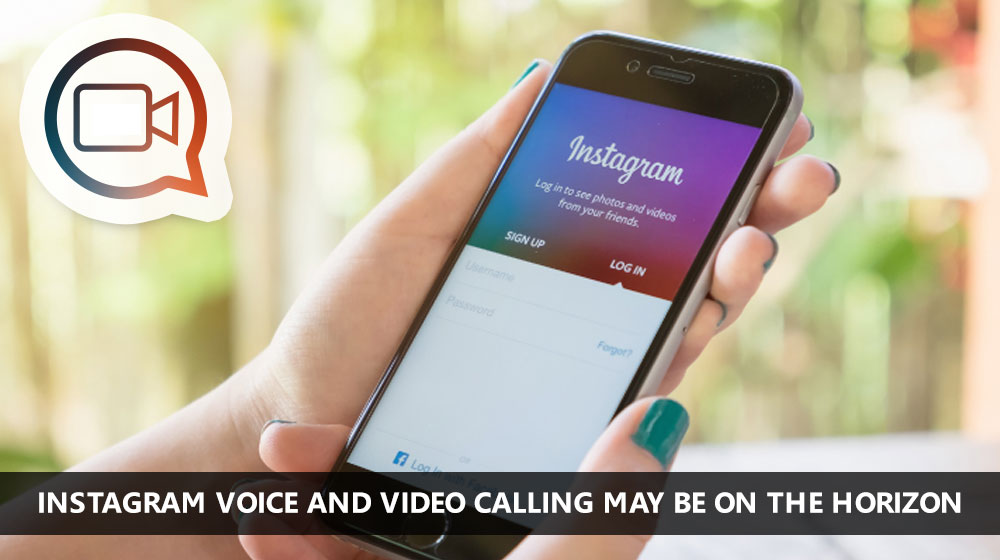 All the technology giants are bringing in lot of innovations to facilitate the users with the best possible facilities they can. Facebook, Snapchat, Twitter all are in the race of leading ahead will introducing some amazing features.
Why would Instagram lack behind then?
Instagram came into the market as a photo sharing app, and has gained sufficient amount of popularity. Instagram stands out to be unique with a very quirky concept and is considered to be a good source of social media marketing.
Also Read: Best practices for social media marketing
Instagram is now preparing itself for something very big and is soon launching its very new update. Instagram will soon be giving the options for Audio and Video calling features on its app. This feature is yet to be announced by Instagram but is sure to be released soon. Instagram will soon be updated with icons and files displaying the features like Voice Call and Video Call.
These features at present are inside Instagram's APK which states there is not much surety about these features to be released. But still there is an expectation of the features to be released soon. When asked about it from Instagram, they declined to comment anything on this.
Its not the first time for Instagram when they have been experimenting and trying for the video calling feature. This was even tried and tested last year in the month of August in the year 2017. The feature by Instagram in the previous year enabled two star users chat in a joint video which was made available to be seen by anyone and everyone. They had another option which was one-on-one video chat which is private chat without any other user joining in.
Adding the features of Video and Audio chat will make Instagram much more like Snapchat, as even Snapchat offers with all these features. Infact almost all the features of Snapchat and Instagram are quite similar, what differentiates Instagram from Snapchat is the posting of picture which are not temporary but permanently posted in your profile and the other major difference Snapchat is already offering Video calls which is still not found to be there in Instagram.
Leaving Snapchat apart, even Facebook Messenger has got this feature which again will be a big competition for Instagram if they launch their Video Calling feature. Though there are certain features which are the same in Facebook and other social media apps giants too, Facebook never fails to duplicate the features in its apps. Later on with mutual understanding with Instagram, the facility of crossposting Instagram stories to Facebook was also added as a feature in Instagram and Facebook.