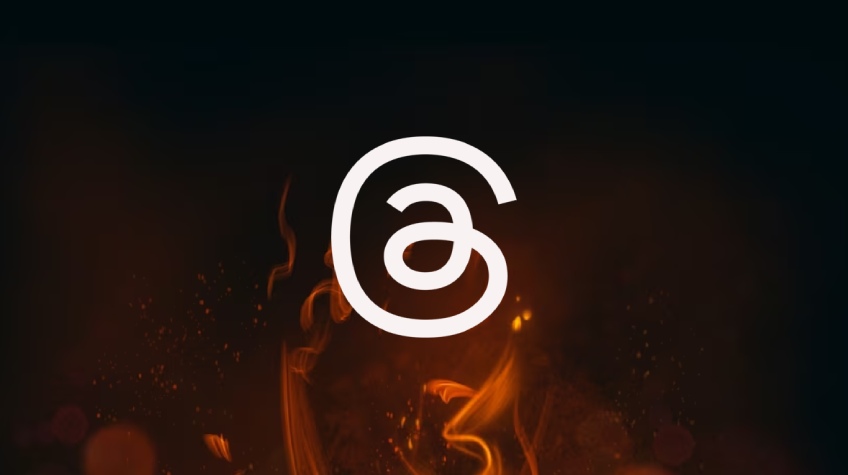 Tech giant Meta has just released a new app named Instagram Threads for its users. Recently, the CEO of Meta, Mark Zuckerberg has, announced the initial edition of Threads. Instagram Threads provides a new, distinct location for real-time updates and public discussions. The brand is planning to make Threads app compatible with the open, interoperable social networks so that people can form new connections across other platforms as well.
Meta leaves no stone unturned to provide its users with better user experience. The brand has invested over $16 billion in building the necessary teams and technologies to secure its users since 2016.
Instagram is one of the most popular social media platforms where billions of people share photos and videos. According to Meta, they want to take Instagram to the next new level with their latest text-sharing application. Using Instagram Threads, users will be able to express their thoughts more positively and creatively.
Let's now understand what Threads is and how to use Threads in this post.
Here we go…
What is Threads App?
Threads is the newest app launched by Meta. It is a text-sharing application developed by the Instagram team to help people express their thoughts more openly. This new application will be available to users from the 6th of July, 2023. Instagram threads is a direct rival of social network Twitter. Using Threads, you would be able to join the discussion on Instagram.
The Threads app offers more room for text and video than its rival, Twitter. Twitter's character limit for free users is 280 words (while it's 10,000 for Blue subscribers), and videos can only be two minutes and twenty seconds long. In comparison, each submission on Meta's Threads app is limited to 500 characters. You can even add links, photos, and 5 minutes videos to your Threads posts.
Users under 16 (or under 18 in certain countries) join Threads, and their profile will be set to private by default. You can choose to follow similar accounts on Instagram and discover more people who share your interests. Threads support the fundamental accessibility features available on Instagram, such as screen reader support and AI-generated image descriptions.
Threads feed will include threads posted by individuals you follow, as well as suggested content from new creators you haven't yet discovered. Threads will have a limitation of 500 characters. However, you would be able to add links and five-minute videos. The best part is that you would be able to effortlessly share a Threads post to your Instagram story or as a link to any other platform.
According to Meta, they have designed Threads with tools to facilitate positive, productive discourse. Users will be able to restrict who can mention or reply to their threads. In addition, you would be able to add hidden words to your threads to filter out replies containing specific phrases.
Networks Compatible with Interoperable Systems
Meta collaborated with ActivityPub, the open social networking protocol developed by the World Wide Web Consortium (W3C). It will provide users with the option to cease using Threads and transfer their content to a different service. People using compatible applications will be able to follow and interact with Instagram Threads users without a Threads account and vice versa. This will allow them to form new connections outside their network.
Threads will be interoperable with other apps that support the ActivityPub protocol, such as WordPress, Mastodon and so on. This is one of the unique features that Meta has introduced as none of other social media applications has this feature of interoperability. Even Tumblr has announced to support the ActivityPub protocol in the future.
Having a public profile on Threads will let other applications access your posts, allowing you to reach new people without additional effort.
Advantages of Meta Threads
There are numerous benefits of Meta's Threads, including:
Developers can create new types of features and user experiences that readily integrate with other open social networks, thereby accelerating innovation and experimentation.
Each compatible app can establish its own community standards and content moderation policies, allowing users to choose environments that accord with their values.
In addition, Threads will assist users in discovering their community regardless of the app they use.
How To Sign In For Meta's Threads App?
Threads app is now available for download in India on both the Apple App Store and Google Play Store. Here are the steps to sign up for the Threads app:
Step 1: Go to Apple App Store or Google Play Store. Look for "Threads, an Instagram app" there.
Step 2: Now, download the app and install it on your device.
Step 3: After installing, use the app and look for the "Login with Instagram" option in the app's settings.
Step 4: Enter your Instagram username and password into the "Login with Instagram" button.
Step 5: Once you have signed in for Meta's Threads, you can now import your Instagram profile by selecting the "Import from Instagram" option.
Step 6: Add your bio, link, and profile picture by tapping the corresponding icons. When you're ready, select "Next."
Step 7: After that, you'll be asked if you want your profile to be public or private. Choose an option and proceed by clicking "Next." If you join Threads and are under 16 (or 18 in some areas), your profile will be set to private immediately.
Step 8: The Instagram users you're following will appear automatically. You can choose to follow all of them at once by tapping the "Follow all" button or choose to follow specific people by tapping the "Follow" button next to their names. You can even skip this step altogether by tapping the "Next" button in the top right.
Step 9: Click "Join Threads," and you're done!
What's next?
Threads is now available for iOS and Android in more than 100 countries, including India. Users can download the app from the Apple App Store and Google Play Store.
So, that's all about Meta's Threads! Enjoy sharing Threads Posts with your friends and loved ones on Instagram NOW!
Thanks for reading this post! Stay tuned for more such insightful posts!