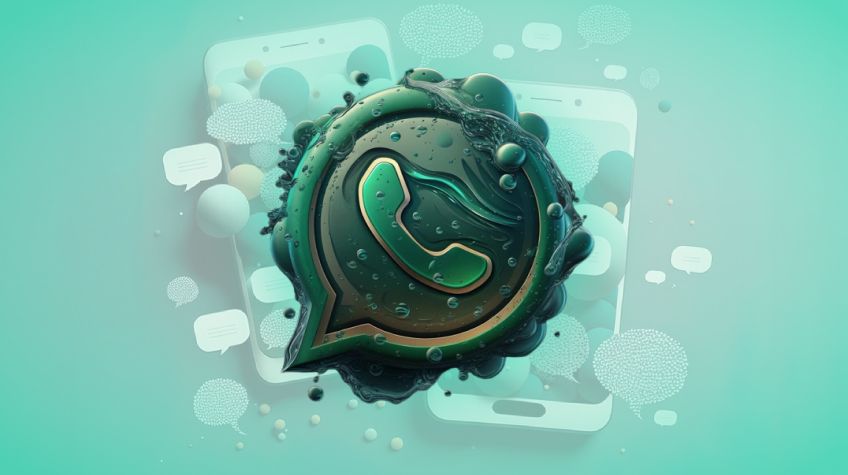 WhatsApp, one of the most popular messaging applications, is now set to surprise users with its new features. The messaging application is known to offer a unique range of features in order to help users stay connected with their loved ones.
Recently, Mark Zuckerberg announced the introduction of a multi-account feature on WhatsApp. Yes, the messaging app is now introducing a new feature that will allow users to have two accounts on a single device. In order to create a second account, you will require an additional phone number and SIM card, or you can use a multi-SIM or eSIM.
The feature will soon be available for Android users in the upcoming weeks. Once this feature becomes available, users will have the ability to use and switch between two mobile phone numbers WhatsApp accounts within a single app. The feature is exclusively available for Android users.
On Thursday, Mark Zuckerberg announced that users can now have two WhatsApp accounts logged in simultaneously. This feature will allow users to log into two WhatsApp accounts on a single phone using the app. It functions similarly to the multiple account feature found on other platforms such as Instagram and Facebook.
Introduction
According to Meta, the new feature will benefit users who want to keep their work and personal profiles separate. This feature will allow them to switch between various accounts seamlessly. It eliminates the need for users to repeatedly log out and log back in when switching accounts or using multiple phones. It also prevents the concern of sending messages from the wrong location, ultimately streamlining the messaging experience for users.
Speaking about the new features, a spokesperson from WhatsApp said that this feature is especially beneficial for individuals who frequently switch between different accounts, such as their work and personal accounts. It eliminates the need to constantly log out, carry multiple phones, or worry about sending messages from the incorrect account.
Additionally, Meta explains that in order to establish a second WhatsApp account, users will need either a second phone number and SIM card or a phone that has the capability to support multiple SIM cards or eSIM functionality. In order to verify their second WhatsApp account on a different device, users will also require either a second phone or its SIM card. WhatsApp will send a one-time passcode via SMS to this second phone or SIM card for verification purposes. To complete the process, you need to access the WhatsApp settings, click on the arrow next to your name, and then select "Add account." Users have the option to personalize their privacy and notification settings for each individual account.
How to set up multiple WhatsApp accounts?
Step 1: To open WhatsApp, locate and tap on the three dots located in the top right corner.
Step 2: Now tap on the "Settings" option and then select "Account" to access the account settings.
Step 3: Now tap on the "Add account" option to set up your second account.
Step 4: Now, you will be asked to enter your second phone number. Enter your second phone number and verify it with a code that you will receive via SMS or a call.
Once your second account is set, you can easily switch between accounts by tapping on the three dots located in the top right corner of the app. Then, select "Account" from the options that appear.
The new feature is exclusively meant for Android users. Users can expect to receive the new update within the next few weeks. Furthermore, Meta strongly advises users to exclusively utilize the official WhatsApp application and refrain from downloading unofficial or counterfeit versions in order to add additional accounts to their phones.
WhatsApp, the official platform, guarantees the security and privacy of your messages, whereas imitations may not provide the same level of protection.
How do you use two accounts in WhatsApp simultaneously in iOS?
Why shouldn't iOS users have access to multiple WhatsApp accounts on the same device? It's not fair at all! So, if you have an iOS device, and you want to use multiple WhatsApp accounts in iOS, then follow the steps below to set up multiple WhatsApp accounts:
Step 1: Go to the App Store.
Step 2: Now install a third-party app called "Parallel Space."
Step 3: Open Parallel Space and select WhatsApp from the list of available apps.
Step 4: Tap on the "Add to Parallel Space" button to clone the WhatsApp application.
Step 5: Once the cloning process is done, you're ready to start!
The Bottom Line…
So, there you have it: the steps to set up multiple WhatsApp accounts on same device. Hope you enjoyed reading this article. No matter whether you use Android or iOS device, multiple WhatsApp account is no more a distant dream now! Now, it is easier than ever to switch seamlessly between your personal and work accounts.
Enjoy WhatsApping… 😊 😊
Thanks for reading!
Stay tuned for more informative and insightful articles!