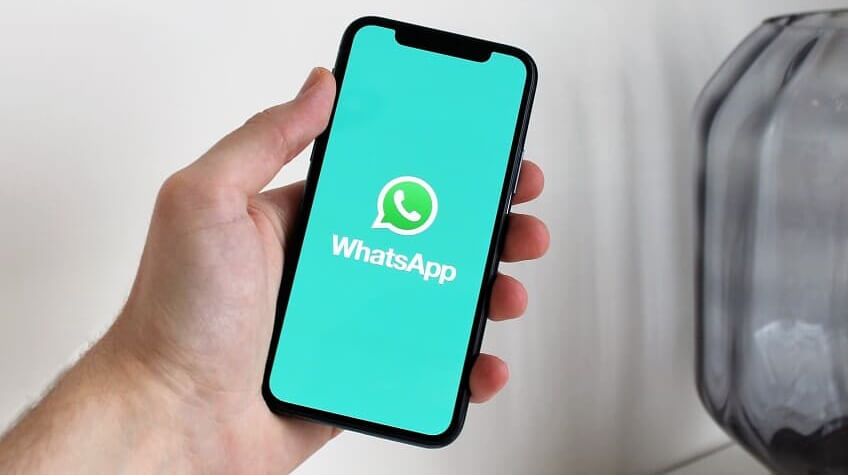 WhatsApp has become an integral part of our day-to-day life. Did you know that the app has over 2 billion users worldwide, out of which 03200 million WhatsApp users are in India alone? However,
Facebook seems to take this freeware, cross-platform centralized messaging, and voice-over-IP (VoIP) platform to another level by introducing classic features for its users.
The mobile messaging app will soon have some mesmerizing features for its users. Scroll down to know about the WhatApp upcoming features in 2022.
The Facebook-owned messaging platform allows its users to send and receive text and voice messages, make voice and video calls over the internet, share images, documents, user locations, make online payments, and so on. WhatsApp recently made headlines due to its privacy policies.
WhatsApp intends to launch new features this year and is currently testing a few to improve the user experience. Last year, it introduced a feature that extended participants in group calls to compete with other video calling platforms. Here is a list of potential WhatsApp upcoming features for 2022.
WhatsApp's Latest Features in 2022
The addition of new features to our most frequently used applications can be both time-saving and convenient. Some of the upcoming WhatsApp features are rounded up below:
1. WhatsApp Communities
WhatsApp has come up with an absolutely new feature called WhatsApp Communities. Now, people will be able to bring diverse groups under one roof with a structure that works for them with the assistance of WhatsApp's community features.
Users will be able to transmit and receive updates more easily to the entire community with the help of this feature. Also, users will find it easier to organize discussion groups on topics that are important to them using this feature.
The newly added functionality will come with a set of tools that admins can use, such as the ability to decide which groups can be included and announcement messages that are sent to all users.
Android users will need to press on the new communities tab at the top of their conversations. On the other hand, iOS users are required to tap on the tab at the bottom of their chats to use the Communities feature. Users can initiate the creation of a brand new Community from scratch or add existing groups.
Once you have joined a community on WhatsApp, you will have the ability to effortlessly move between different groups in order to obtain the information you require, and admins will be able to deliver crucial updates to everyone who is a part of the community.
And don't worry about privacy, as the WhatsApp Communities are protected by end-to-end encryption.
2. Conduct in-chat polls
Another wonderful feature that WhatsApp has announced is in-chat polls. This implies that users will now be able to conduct in-chat polls. This is a one-of-a-kind feature that Meta has added.
Before ultimately bringing out the feature, WhatsApp has already tested the in-chat polling functionality for quite some time. It is alleged that beta versions of WhatsApp will soon enable users to generate questions for in-chat polls and give them the ability to add up to 12 potential responses to those questions on a different tab within the application.
WhatsApp has not yet provided any information regarding the appearance or functionality of the feature.
You will need to download the latest version of WhatsApp from either the Play Store or the App Store to receive the most recent features.
3. Create groups of up to 1024 users and simultaneously make video calls to 32 contacts.
As of right now, WhatsApp will allow you to include up to 1024 people in a group. Currently, you are allowed to have only 200 people in a group. But with the latest WhatsApp update, you would be able to add 1024 members to a group, which is a big number for sure.
In addition, you will be able to include up to 32 people in a group video call simultaneously.
Aside from that, WhatsApp has also released a feature that allows for sharing huge files, emoji replies, and an admin delete function, all of which will greatly assist communities.
Aside from the newly added features mentioned above, WhatsApp is working on introducing a new Premium subscription plan tailored specifically to the needs of WhatsApp businesses.
Businesses would be able to have access to more advanced premium services with the assistance of this feature. According to reports, this feature will allow them to increase their reach and make changes when linking new devices.
Only select business accounts are eligible to make use of WhatsApp Premium as an additional subscription option. At the moment, the feature is only accessible to a limited number of beta users on both Android and iOS.
By navigating to the WhatsApp Settings menu, Beta users can activate the WhatsApp Premium functionality that is designed specifically for companies.
Also read: Google increases Workspace storage to 1TB from 15GB for every user
WhatsApp Upcoming Features in 2022
1. The playback speed of voice messages:
WhatsApp is testing a feature that will change the speed of voice message playback. The feature isn't present in the beta version. However, once the feature is there, users will be able to control the speed at which the audio message plays. This feature will enable users to play audio files at 1.5x or 2x speeds in addition to the 1x speed.
2. Multiple Logins:
This is WhatsApp's much-anticipated feature. Users will be able to log in to their WhatsApp accounts on multiple devices simultaneously, thanks to multi-device support. At present, the feature is in development and has been found in the beta version far too frequently. At the moment, WhatsApp only supports two devices at once: a phone and a desktop.
Related: A complete guidance of WhatsApp Business app and how its work
The new multi-device support will allow users to add up to four devices to a single account. This simply means that once the feature is available, users will be able to log in from their iPhone, iPad, and desktop at the same time.
3. Inclusion of Instagram Reels on WhatsApp:
WhatsApp will allegedly include an Instagram Reels section. According to reports, the feature will enable users to watch Instagram Reels directly from the messaging app. Instagram Reels is a short video feature added to the picture-sharing app last year after the government banned TikTok. This could be part of WhatsApp's plan to integrate with other Facebook-owned apps.
4. Support Chat Threads:
WhatsApp is testing Support Chats, which will allow users to report bugs and technical issues directly to WhatsApp via the in-app chatbox. The chat window will automatically be closed once WhatsApp has resolved the issue raised by the users.
5. WhatsApp logout:
WhatsApp logout will replace the Delete Account button and will be compatible with the upcoming multi-device feature. The app will most likely include a logout option for its users. Like Facebook and other social media handles, the logout option will allow users to log out of their WhatsApp accounts from their devices.
Also See: Will the Transformation from WhatsApp to Signal be that Easy?
The feature was recently spotted on WhatsApp's new beta version and is expected to be rolled out to both the iOS and Android versions of the app soon. With the new logout feature, users will also be able to use their accounts on multiple devices.
6. Read Later Option:
'Read later' is going to be one of the best WhatsApp upcoming features in 2022. When you move a chat to read later, WhatsApp stops sending notifications for that chat. The feature will also include a 'vacation mode,' which will ensure that 'read later' chats function the same way as archived chats in the current stable version. Read later will also include an edit button, allowing users to customize their settings.
7. Option to Join Missed Group Calls:
Another significant WhatsApp upcoming feature in 2022 would be joining missed group calls. According to reports, this feature will allow WhatsApp users to join group calls that they have been invited to after the call has begun. It is a minor but significant feature that will enhance the overall user experience because an entire group call does not have to be restarted to include additional participants who may have missed it previously.
8. Health Insurance on WhatsApp:
Lastly, WhatsApp is going to include a feature of buying insurance for its Indian users. According to reports, WhatsApp is planning to launch health insurance and micro-pension products in India through partnerships with licensed financial services providers. WhatsApp will initially sell SBI General sachet-health insurance cover and HDFC Pension schemes through its platform.
Wrapping it up….
So these are the 8 main WhatsApp upcoming features in 2022. Besides these, more features, such as the ability to mute videos while sending them via WhatsApp, are expected to be released this year. It won't be clear until later this year which features we'll be able to enjoy and which we'll have to forego. But till then, STAY TUNED for further updates!!
Happy WhatsApping….. ☺ ☺