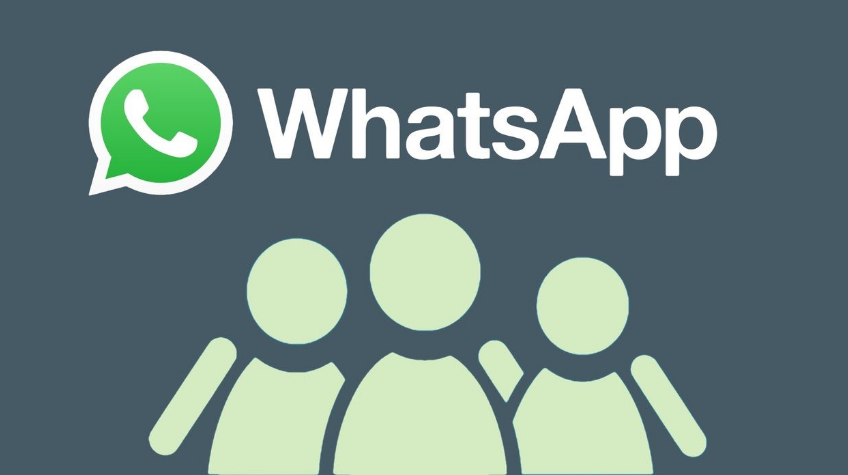 Facebook's WhatsApp has unveiled a new "Communities" feature, which is intended to enhance your group chat experiences in the app. The new feature includes a variety of amazing features such as file sharing, video sharing, sharing emoji reactions, group audio calls, and more.
Besides investing billions of dollars in creating a metaverse as the future of social networking, Megacorporation Meta is also focusing on the power of messaging to connect people in a more intimate manner in the short term. On April 14, 2020, the business announced plans for a substantial overhaul to its WhatsApp messaging program, which would allow users to not only interact privately with friends and family, as they have done in the past, but also join in larger discussion groups, referred to as Communities.
The groups' goal is to serve as a more feature-rich substitute for people's bigger group chats. The new feature will offer an enhanced user experience with file sharing, 32-person group calls, profound admin tools, and moderation controls.
The new feature, which has been in development as part of the WhatsApp platform's next major iteration for some time, is intended to leverage the app's existing end-to-end encryption and users' increasing desire to join private communities distinct from t of larger social platforms such as Facebook to which they can send messages.
It is anticipated that the "Communities" on WhatsApp will bring thousands of individuals together in one place. Users will be able to add many groups to a single community, allowing them to collaborate on projects, discussions, etc.
WhatsApp will enable people to gather together disparate groups under one roof and organize them in a way that is convenient for them.
Whatsapp took to its company's social media handle and announced the new feature. The post read, "It gives us great pleasure to announce the launch of Communities, a new feature that will be available later this year!"
Further, it added, "When you use Communities, you'll be able to bring similar groups together in a way that allows you to effortlessly and privately organize important connections."
Also see: WhatsApp Upcoming Features in 2022
WhatsApp provides the following explanation for its new feature:
"Parents at a school, small businesses, and even local clubs, now rely on WhatsApp as their major method of informing their constituents of important information. They require private communication channels that are distinct from social media but provide more capabilities to support real-time talks than e-mail or channels that are solely available for broadcast."
WhatsApp Communities is intended to eliminate this void by creating overarching Communities that can then include a variety of smaller, more specific chats under their umbrella.
The new WhatsApp Community will feature a description of what the Community is for and a menu of sub-groups inside that Community from which users can choose to join or leave the Community.
As a result, all new ways of utilizing the app to connect might be made possible while also promoting new kinds of discovery, which could potentially be a really important way to stay connected.
And because it's all encrypted, you can feel secure in participating in any conversations you choose without worrying about your information being exposed publicly or even with people outside of the current chat session.
With participants able to drop in and out at any moment, 32-person audio chats on WhatsApp Communities could be an excellent way to increase connection and engagement. WhatsApp is also providing a number of admin tools, such as moderation controls, to assist manage each discussion.
In terms of security, WhatsApp will keep its limits on message forwarding in order to prevent Communities from being flooded with junk messages (a huge danger), and Communities will also no longer be searchable within the app. The option will only work if you have been invited by someone you know, which reduces the likelihood of it being misused.
For the purpose of reducing noise and overload, only Community moderators will be able to broadcast messages to all Community members through an announcement group explicitly created for this purpose.
The company will begin by allowing community announcements for a sizable number of users, perhaps several thousand. Members of the Community would be able to communicate in smaller groups that administrators have formed or permitted. The corporation intends to gradually increase the number of groups as it provides administrators and users with increased power.
Additionally, Community admins will have the power to unlink groups from the Community as well as remove participant members from the Community entirely if theyes so desire.
According to the company representatives, this new feature will turn out to be a great method to broaden your knowledge of relevant groups and conversations, which could lead to the discovery of more like-minded individuals and the enhancement of your overall in-app experience in a variety of ways, according to the developers.
Meta CEO Mark Zuckerberg took to his Facebook handle to announce the news via post. He wrote, "It's been clear for a while that the way we communicate online is changing. Most of us use social networks and feeds to discover interesting content and stay updated. But for a deeper level of interaction, messaging has become the center of our digital lives. It's more intimate and private, and he it's more secure with encryption."
Individual messaging apps, such as Telegram, which has lately emerged as a major player in communications, as well as private messaging platforms, such as iMessage or Signal, and other comparable apps, are all expected to face competition from Communities.
At this point, it is impossible to tell how the public will accept this addition. On the other hand, Meta looks to have put in place a variety of tools and alternatives that will allow for more opportunities for community engagement in the future. Let's wait and see how people worldwide react to it and how they will respond to it in the future.
Happy WhatsApping… ☺ ☺