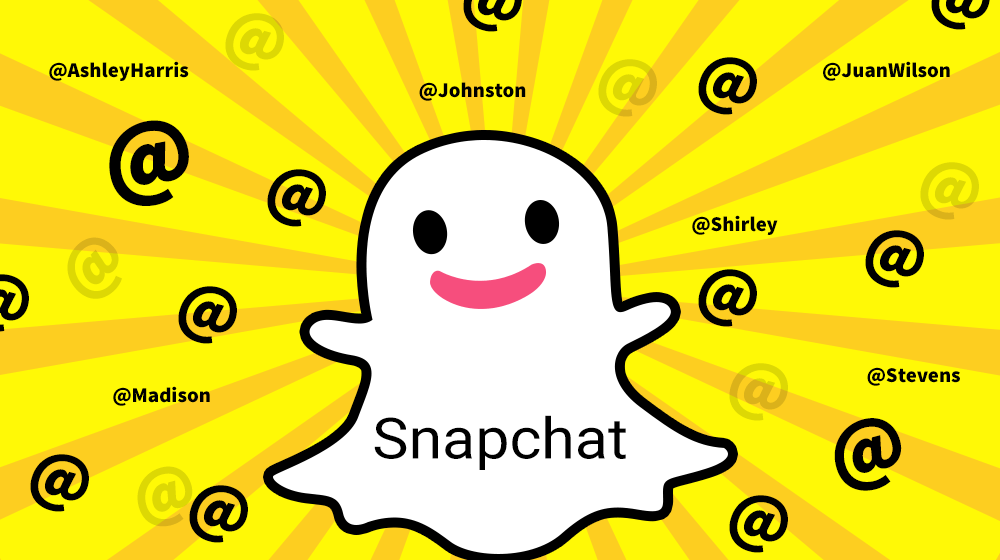 Snapchat has recently introduced a very cool feature through which Snapchat users will now be able to @ tag someone in the stories. This will be done by creating the swipe up more option that will ultimately show the name of the person whom you have tagged. This will also display Bitmoji and the Add button too using which you can add the person who is tagged. This feature will allow the users to tag their friends very easily.
Snapchat has not yet launched this feature, they are still working and testing this feature. Not all the users have got an access to use this feature now, but hopefully soon it is expected to roll out.
As per some news, Snapchat had to undergo certain losses due to which they have removed 120 employees from the engineering department inorder to save as much cost as they can.
Snapchat @ works amazingly. A picture and video shot through the camera of Snapchat allows you to add text. But with the newly added feature, you will get to see a more option wherein you need to swipe up. When you do so you will get to see the profile of the people, their information and a button named as Add. The notifications of the people tagged cannot be triggered and this will avoid the spam or bullying.
Also Blog: Best social media practices which can be adopted
This feature of snapchat is similar to that of Instagram where the other users can be tagged using @. Snapchat has kept innovating and trying their hands with some or the other features which have enabled them to explore new possibilities. Snapchat is high on demand not just among the young generation but also the elders. Snapchat is easily accessible and all its features are easy to use without which makes it possible for each age to use Snapchat. It has now become a significant part of our routine life. It is not just limited to posting our pictures in the stories now but it more about networking now. It is more of a platform where we get to connect with many other people with in form of pictures. Snapchat has created enough hype in the market.
This new feature is sure to increase the value of this app. Snapchat Tagging feature will help them to intertwine stories and messaging in just the right way. These tags in the stories will lead up to the conversations may be through texts and also the visual communication which was pioneered by Snapchat. Snapchat has always worked hard to stand out of the social media crowd and in that case Snapchat's best-in-class ephemeral messaging features helps them in doing so.