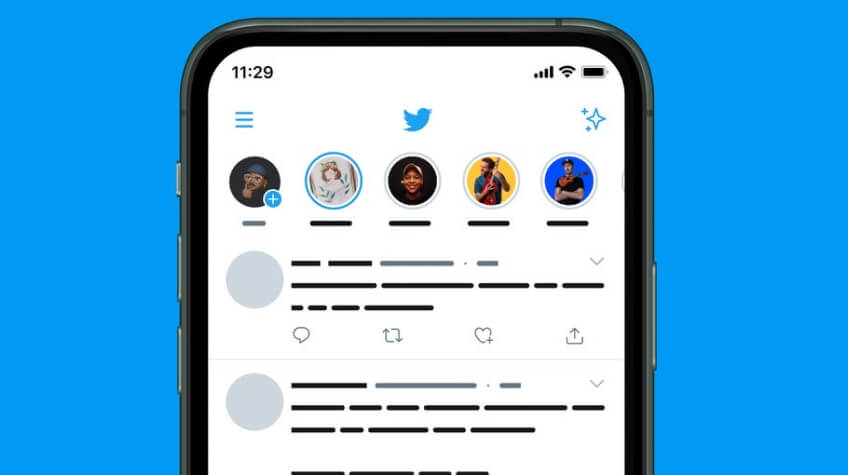 Following a negative response, Twitter has announced that its Fleets feature will be discontinued on August 3. The microblogging platform introduced the feature just eight months ago.
Fleets are Twitter's disappearing tweets introduced by Twitter as full-screen tweets. These ephemeral tweets are only valid for 24 hours; they disappear from the feed after that. Due to low usage, the company is shutting down this section of Twitter beginning August 3. Instead, Twitter will move Spaces, its Clubhouse clone for live audio, to the top of the timeline.
Many Twitter users were confused by the name Fleets, which some indicated was the name of a popular enema.
Fleets, which was introduced in November, was identical to Snapchat's Stories feature, and it was intended to begin implementing full-screen ads. It was Twitter's endeavor to monetize and encourage users to tweet more on the platform.
The company announced the move in a tweet: "We're removing Fleets on August 3, working on some new stuff. We're sorry, or you're welcome."
Twitter CEO, Jack Dorsey, said in a statement that the company launched Fleets "not to build a storage product within Twitter, but to solve the problem of people not wanting to tweet because they appear to be around too long."
"We certainly saw a different audience than we normally see, but we still have a lot to learn and a lot to figure out in terms of, like, where it goes from here," he said.
Twitter's decision to discontinue Fleets is an admission not only that the feature was ineffective but also that the company has yet to figure out how to get people to tweet more frequently. Twitter has struggled for years to get new users to post regularly rather than just consume other people's tweets. Fleets was the company's attempt to use Stories, a popular social media format invented by Snapchat and popularized by Instagram, to alleviate the stress associated with tweeting.
Related: Twitter opens up the limits – Now you can post up to 280 characters
The feature's disintegration comes as a surprise, given that Twitter only made it available to everyone in November and only recently began testing ads between fleets. At the time, the ads were described as an "experiment" with a small number of advertisers. It's unclear whether the full-screen ads will appear in other areas of the app in the future.
Speaking about the disintegration of the fleets, Twitter's vice president of product, Ilya Brown, said, "We hoped that Fleets would make it easier for people to join the Twitter conversation. However, in the time since we introduced Fleets to everyone, we haven't seen the increase in the number of new people joining the Fleets conversation that we had hoped for."
He further added, "We're not taking big enough risks if we're not evolving our approach and winding down features every now and then.
We'll keep developing new ways to participate in conversations, listening to feedback, and changing course when there's a better way to serve people on Twitter."
Twitter's stock price fell 15% in April, wiping out the majority of the company's gains for 2021. Its user growth fell slightly short of expectations in Q1. Twitter added 7 million new daily users in the first quarter, bringing the company's total daily users to 199 million.