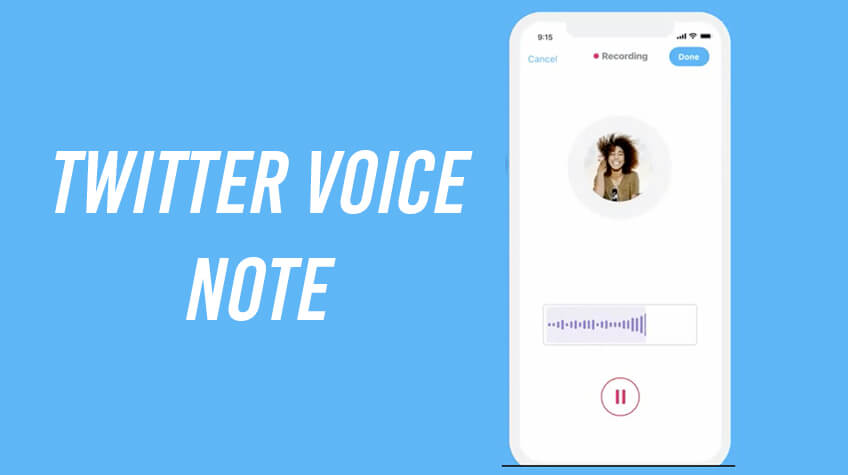 Many social media platforms like Facebook , Instagram & Twitter enable us to send videos, photos, gifs and many other things to interact with people.
What exactly is a voice note?
A voice note allows you to record a voice note and then share it or send it to the other person. But then what's a Voice Tweet? Yes. you read it right! Twitter has introduced voice tweets, you can directly record your voice note and share it in a tweet. Twitter allows you to record the voice tweets up to two minutes and 20 seconds (i.e 140 secs) of audio and you can share it easily.
Voice tweets are supported in all the platforms of Twitter whether it be an iOS device, Android device or the web version of Twitter. Suppose you're a coach or an influencer, then this feature is the best to make you stand out from the crowd.
Some key points to note while making a Voice Tweet
Whenever you create your first voice tweet, keep in mind that Twitter will use your profile picture as the placeholder image for the audio and that photo can't be changed once it's published.
Also Read: Twitter Shuts Fleets, Its Expiring Tweets Feature
Steps for how to record a voice tweet
Step 1:
You have to open your Twitter account and on your screen you can find the option to open the tweet composer screen and you'll find the voice recording icon there. While you're recording you'll find your profile picture with the record button below it.
Step 2:
Press or tap on the recording icon to start creating your first voice tweet! Maximum audio that can be captured is 140 seconds. If you have a long message then you can create multiple threads of voice tweets.
Step 3:
Once you're done with your recording, press the DONE button and wuhoo! You've clipped your first voice tweet.
Step 4:
This is the last step, tap on the Tweet button and then people can see your voice tweet in their feed along with all other tweets.
How does a user listen to the voice tweet?
For someone who is new to twitter and is exploring it, you simply have to either tap the image of the tweet or the button to directly play it. What's interesting is that these voice tweets play or open up in a new popup window that stays docked at the bottom of the screen. Which means that you can listen to that particular tweet while scrolling the rest of them.
Voice tweets can help people to increase their Brand awareness and identity. It can also help and be a part of a voice tweet campaign for new product launches. The best thing is that many people are tired of typing, but twitter did this amazing job for them! You don't have to type now, just simply record your message and give it a tweet.