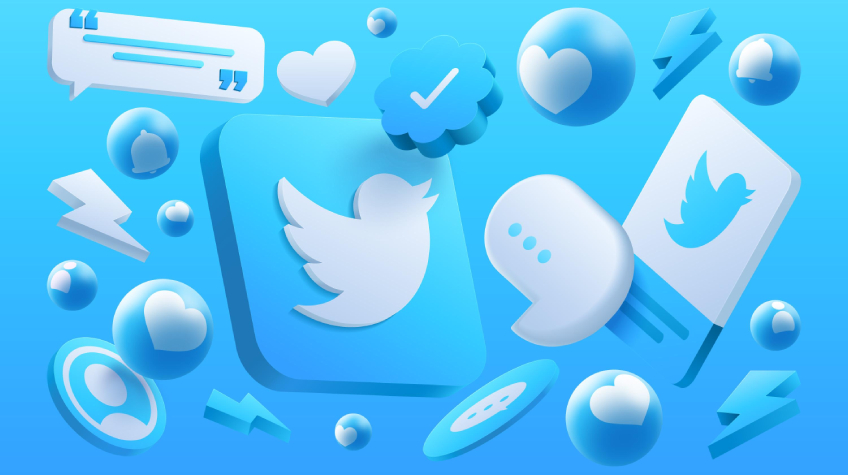 With over 368 million Twitter users, Twitter has become more popular among businesses and individuals. Twitter marketing is necessary for modern-day business strategy to reach the target audience, and increase sales, and brand image.
Twitter marketing help to update the latest trends, stay relevant and improve loyal following in a meaningful way. But how to do that? Here are some of the following tips and tricks that help to become Twitter marketing more beneficial.
1. Setting up Your Twitter Profile
A professional profile is necessary for attracting and retaining followers. A well-looking profile help to establish your brand, convey your values, and make a strong first impression with potential followers.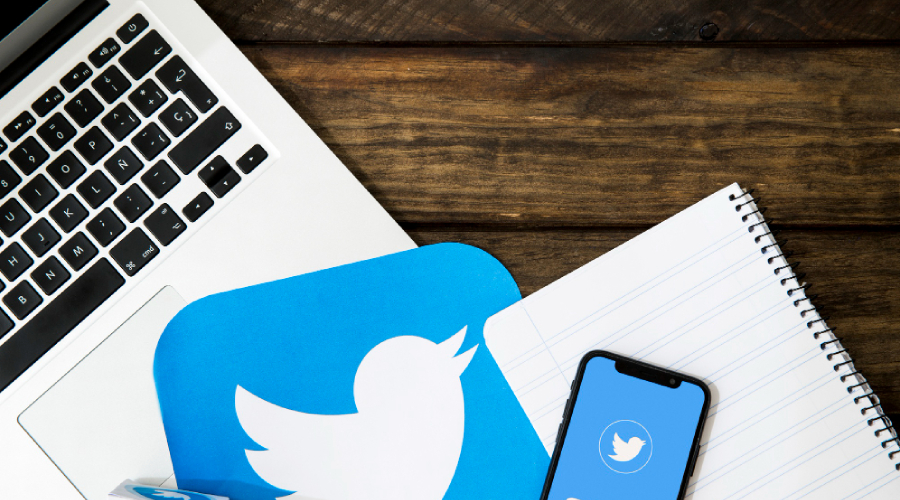 Profile picture help to establish brand recognition conveys professionalism and reliability, and encourage engagement from followers. The professional profile picture should be high quality with a company logo or a professional headshot. It must be eye-catching and relevant to your business.
2. Eye Catching Twitter account Bio:
An eye-catching Bio for a Twitter account helps to make it more visible, increase reach, and establish brand identity. It makes it easy for potential followers, conveys values, and helps to attract even more followers.
➯ Tips to write an eye-catching Twitter bio:
⬥ Short & concise
⬥ Use relevant keywords
⬥ Must include a call to action
⬥ Use emojis for a cool look
⬥ Be consistent with the brand
⬥ Make it engaging and remarkable
3. Crafting Your Tweets
Crafting tweets help to connect with new followers, increase engagement of tweets, visibility, reach, and build relationships. Consistent and effective tweet crafting increase brand exposure, amplify Twitter's reach and create a positive brand image.
➯ Tips for crafting your Tweets:
Key elements of a tweet such as relevancy, valuable, engagement, and adding a call to action help to increase brand reputation. Add images and videos to make tweets more interesting, and eye-catching. Try to provide value through valuable insights, ask a question or encourage a retweet. Use relevant and searchable hashtags in the tweet but do not overdo it.
➯ Bonus Tip:
Twitter characters limit to 280 characters to write content in tweets but are not limited to adding images, gifs, and videos in a tweet. Use maximum visuals in tweets because 1 image is the explanation of 1000+ words.
4. Engaging with Your Followers
Engaging with your followers is the crucial step in Twitter marketing, it helps to stay connected with the audience, build a strong relationship, and drive engagement. Responding to comments, asking relevant questions, foster a sense of community are to establish a loyal and engaged following to grow your brand in a real sense.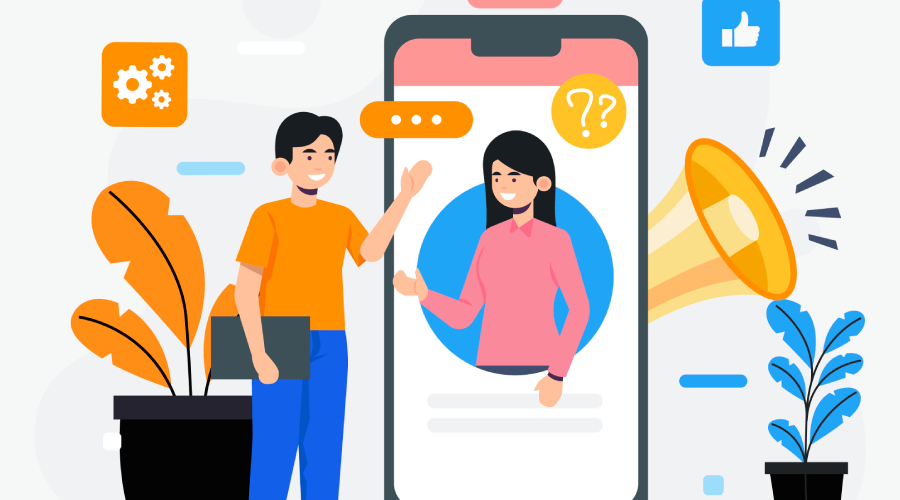 ➯ Tips to engage With Followers:
⬥ Respond to comments and messages promptly
⬥ Ask questions to start conversations
⬥ Share relevant and interesting content
⬥ Retweet and engage with other users
⬥ Personalize your interactions with followers
⬥ Host Twitter chats or Q&A sessions
⬥ Collaborate with influencers in your industry
⬥ Run Twitter contests and giveaways
⬥ Provide valuable information and resources
⬥ Encourage followers to share their thoughts and opinions.
5. Utilizing Twitter Advertising
Twitter advertising help to reach a larger audience, and promote products, and services. Different types of advertisement include promoted tweets, promoted accounts, and promoted trends to reach their target audience, drive sales, and improve customer loyalty. They help to reach new followers by appearing in the "who to follow" section, and also help to start with trending topics to make it easier with their tweets seen by a large audience.
➯ Tips for Creating Effective Advertising Campaigns:
⬥ Identify your target audience
⬥ Use high-quality images and graphics
⬥ Create a clear and compelling ad message
⬥ Test different ad formats and targeting options
⬥ Monitor and track ad performance
⬥ Segment your audience for more targeted campaigns
⬥ Take advantage of Twitter analytics tools
⬥ Use engaging and relevant hashtags
⬥ Utilize customer data to personalize ad campaigns
⬥ Offer exclusive promotions and discounts to followers
⬥ Continuously evaluate and adjust ad strategy based on performance.
6. Collaborating with Influencers
Collaborating with influencers according to industry niche is the key component of a successful Twitter marketing strategy. Influencers are people who are famous already in the industry and ha have a loyal following on Twitter. Partnering with influencers helps to reach a wider audience, build brand authenticity, and increase sales.
➯ Tips to collaborate with influencers:
⬥ Research and Identify Relevant Influencers
⬥ Establish Clear Partnership Goals
⬥ Create a Collaborative Content Plan
⬥ Offer Incentives and Benefits
⬥ Develop a Strong Relationship with Influencers
⬥ UtilInfluencerer's Platforms and Audience
⬥ Monitor and Evaluate the Success of Collaborations
⬥ Encourage Influencer Endorsements
⬥ Use Influencer Testimonials in Your Marketing
⬥ Share Influencer Content on your Platforms
⬥ Leverage Influencer's Network for Future Collaborations
⬥ Provide Influencers with Exclusive Access
⬥ Offer Customizable Products or Services
⬥ Utilize Influencer Social Media Marketing Benefits
⬥ Host Joint Events or Workshops
7. Measuring Your Success
Tracking your efforts and measuring your success on Twitter is a critical component of your marketing strategy's success. Use analytics tools to make Twitter marketing more effective with engagement metrics, reach metrics, and conversion metrics to measure engagement, reach, and conversations. Analyze your marketing strategy to identify areas for improvement and make necessary adjustments to your strategy to get extra benefits campaign signs. Regularly measuring is essential for improving your Twitter marketing efforts over time.
➯ Tips to measure Twitter marketing success:
⬥ Analyze tweet engagement
⬥ Track website traffic from Twitter
⬥ Monitor hashtag performance
⬥ Measure profile visits
⬥ Monitor followers growth
⬥ Analyze mentions and retweets
⬥ Analyze audience demographics
⬥ Compare to industry benchmarks
⬥ Track ad campaign performance
⬥ Measure influencer partnership success
⬥ Evaluate hashtag campaigns
Conclusion
Twitter becomes crucial for every business individual to market their products and services. An effective Twitter strategy helps to increase sales, reach the target audience, and build brand authenticity. Use professional profiles, craft eye-catching tweets, engage with followers, utilize Twitter advertising, and collaborate with influencers. Also, measure the success of Twitter marketing to get benefits in the right way. These tips and tricks help to boost their followers, increase engagement, build a loyal following, and increase revenue and sale in a real sense.
Frequently asked questions:
1. What are the key elements of a tweet that can increase brand reputation?
Twitter become a popular social media platform among businesses and individuals, and businesses try to viral Tweets. To increase brand reputation must have certain key elements to engage and resonate with followers. Using a clear and concise message, visually appealing graphics, gifs, images, relevant hashtags, and a call to action not just builds a brand reputation but also helps to drive engagement, and grow the brand with real success.
2. What are the factors to consider for creating an eye-catching Twitter account Bio?
An eye-catching profile bio is crucial for every business to attract new followers and showcase the brand's view. To create an effective bio, focus on the target audience, tone, and keywords, and use images or emojis according to brand and services.
3. How to craft your tweets to increase reach and engagement?
Crafting tweets show the difference between ignoring and gaining a following. Use a limit of content in the caption but use unlimited images, gifs, and videos according to tweet relevancy as well as set timing, and frequency of your tweets. Mastering the art of crafting your tweets helps to increase your chances of getting more followers, growing your business, and reaching new customers.
4. What are the benefits of utilizing Twitter analytics tools for measuring success?
Twitter analytics helps to analyze the success of your Twitter marketing campaign. They help to measure engagement rates, track follower growth, and analyze audience demographics. Proper utilization can lead to a better understanding of your audience, allowing you to fine-tune your marketing strategy and achieve results in a short duration.